The Only 4 Moves You Need For Strong Glutes
Tracey Mallett is a fitness force. The LA-based instructor started her career as a professional dancer but has evolved her platform to include two best-selling books, a popular group fitness class called The Booty Barre (which is now available nationwide at 24 Hour Fitness), and dance and fitness DVDs. Here, she shares a few of her favorite barre moves. If you don't have a barre, simply pull over a chair with a high back.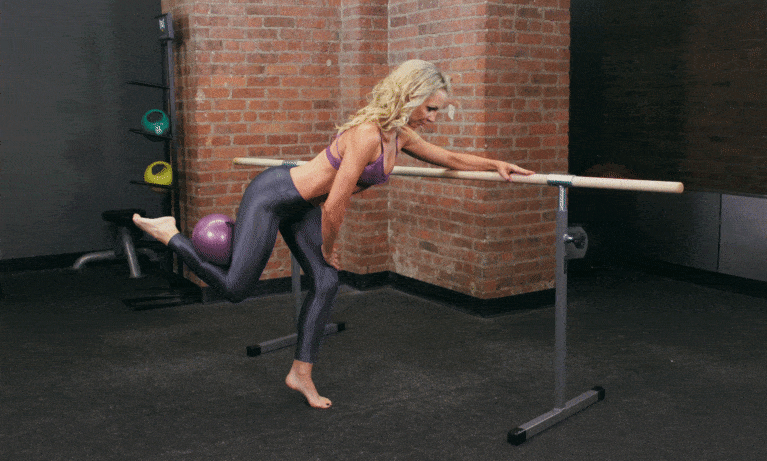 Muscles worked: Glutes and hamstrings
Stand diagonal to the barre (or a chair with a high back) with your forearm on the barre and the outside leg lifted, with the ball (optional) behind the knee. Place the outside hand on the supporting thigh. Lift the leg up and down in small pulses.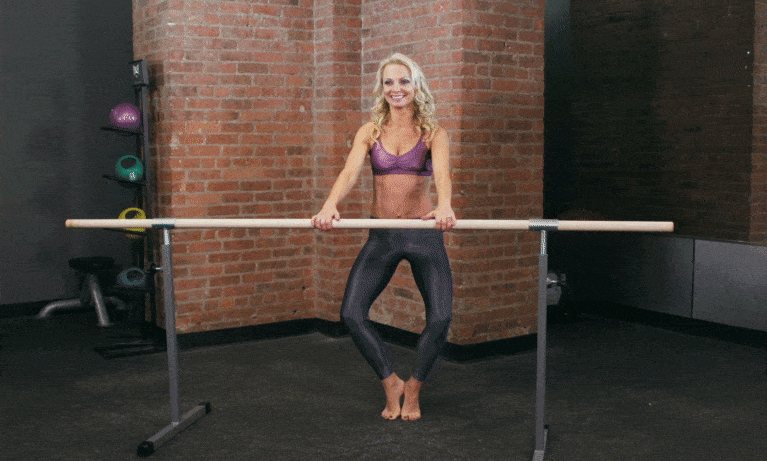 Muscles worked: Glutes, quads, hamstrings
Standing facing the barre or chair with the knees bent in a relevé position. Open and close the knees. Travel down and up for an extra challenge.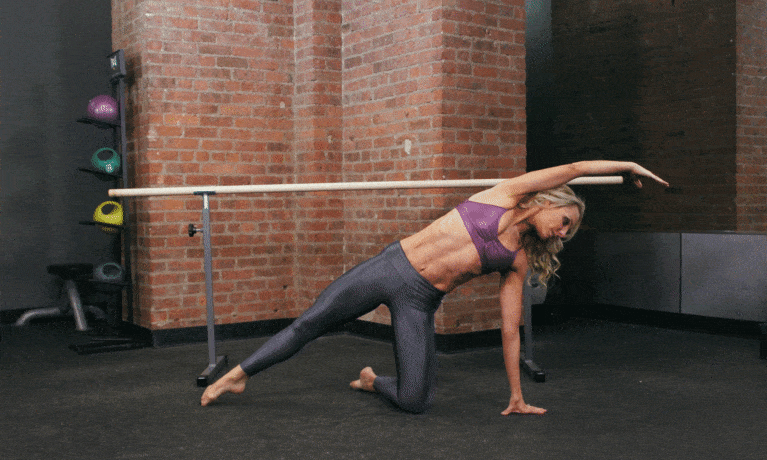 Muscles worked: Glutes
Kneel on the side with the top leg extended, touching the floor and the supported hand directly under the shoulder, top hand resting behind the head. Lift leg to hip height, then bend the knee toward the chest and bring your elbow to meet it. Extend the leg back out and lower, then repeat.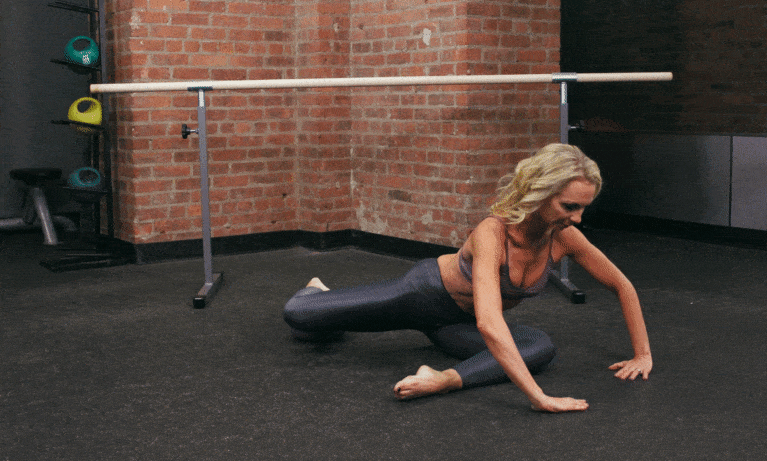 Muscles worked: Glutes
Sitting in a "Z" position, place the ball (or fold up a towel) under the ankle joint and the hands directly in front of the body, with the body pitched forward from the hips. Lift the knee up and down as you press the ankle into the ball.
Related reads: