Make This Super Simple Change & Have More Sex This Weekend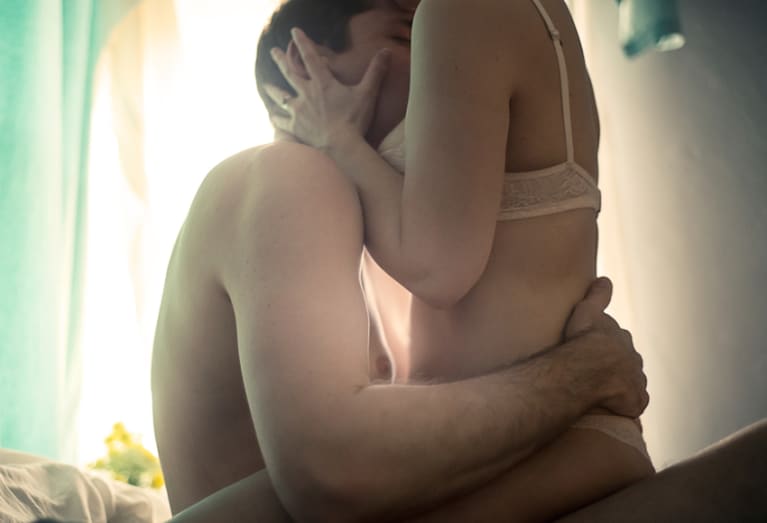 February 11, 2016 — 17:18 PM
In a world where we so often sit in silence next to our significant other in bed, our eyes glued to our phones, music might be our savior — or, rather, our Cupid.
A recent study called "Music Makes It Home" by smart speaker manufacturer Sonos in partnership with Apple Music and neuroscientist Dr. Daniel J. Levitin — the man who literally wrote the book on how music impacts our brain — found that music played aloud can actually make us feel both physically and emotionally closer. We know what you're thinking, and yes, that includes sex.
Apparently, your home comes alive with the sound of music.
Sonos polled 30,000 music listeners worldwide about how music affects their lives. Most people didn't expect it to make any difference, but boy, were they wrong.
The researchers then did something pretty revolutionary: they went into the homes of 30 families and performed an experiment, tricking out the homes with Sonos sound systems, Apple Watches, iBeacons, and Nest cams to track how the families' behavior changed when music was playing.
The first week, participants were told not to listen to any music out loud (no, not even in the shower), and the second week participants were encouraged to listen to whatever kind of music they like as much as they pleased.
"The truth is people may be sharing a home but they're not sharing much else," said Levitin in a video released by Sonos (above). "Schedules, stresses, personal devices make people feel disconnected from one another."
The results showed that people were, in general, much happier when listening to music out loud. 16% of moods improved, people felt 25% more inspired, and there was 15% more laughter. Household chores even became easier.
People also wanted to be around each other more: people got 12% closer in proximity to one another, and they spent on average three hours and 13 minutes more together per week with music playing than without it. They were also 33% more likely to cook together and 85% more likely to invite people over.
Music also helps us love — and make love — better. Those who listened to music at home were 18% more likely to say the words "I love you" (I mean, how could you not if Whitney Houston or Celine Dion came on?). In the survey, couples reported 67% more sex when music is playing, and those in the in-home experiment reported 37% more "Mommy and Daddy alone time" in the bedroom.
But, obviously, the music has to match the mood: 86% of survey participants said that many moments — intimate or not — can really be enhanced by the right music.
So, this Valentine's day, do yourself a favor: make a baby-making music playlist, lock the door, and enjoy.