My Perspective on Tara Stiles, Yoga, and Revolution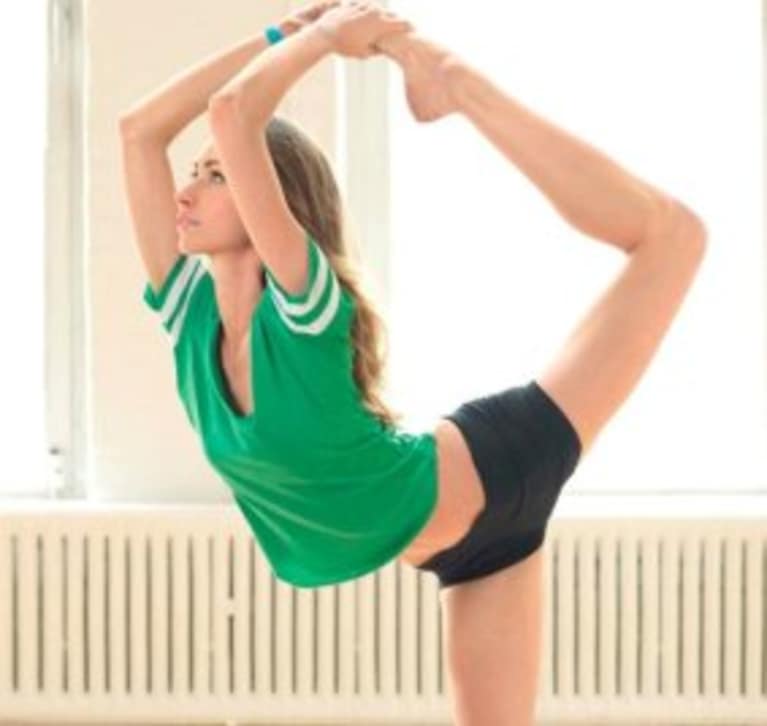 Studying something is never quite like doing something. I imagine this applies well to jumping out of an airplane, although I've never tried. Coming from a Navy family, we all know there's no reason to jump out of a perfectly good airplane. The principle also applies well to the connection between our minds and our bodies. When I was very small, I was guided through the doing side of things, practicing this connection directly. That was fun. As I got older, we added on layers of study in philosophy and science. For a long while, all this progressed very naturally into practicing medicine. A few detours came along, but we'll save that for another story. After some time away, I've come back to a real practice of health -- Whole Health -- exactly as I always wanted it to be, but in a way I'd never found through any of my academic studies. What brought me here was yoga, and in particular the yoga surrounding my wife's work. Being married to Tara Stiles is of course a great thing (also for other stories). For my purposes here, it puts me in a good position to talk through some of what she's doing, and why I think it has the impact it does.
What Tara is doing isn't focusing on the physical over the spiritual, although this is a possible first impression. I think this first impression comes about because many people, including me, have had an experience with yoga as containing a heavy sermon-like quality. What Tara has done is somewhat more subtle, and more direct. She's putting into practice what philosophers have talked about and scientists are discovering: we are one whole being, and yoga is a way to work with everything we are, all at the same time. There's no disconnection between our physical, mental, and spiritual self in Tara's yoga. Separating ourselves into individual parts is an academic convenience for writing and talking about things, but it's not our reality. What we are in our mind is what we are in our body is what we are in our spirit.
Thinking through my own exposure to many yoga styles through the years, I've seen yoga become encumbered with heavy academic discipline, in a way that demands study and allegiance to something other than your self, something outside your self: textbooks, gurus, complex rules, and the like. Of course, there's a difference between the study of yoga, and doing yoga. We all know the common wisdom in phrases like "If you meet the buddha on the road, kill it" and "It's not the destination, it's the journey." This common wisdom would clearly have us all sticking with direct, immediate experience of ourselves, creating our own lives out of our own intuition. But the practice of yoga in the last few decades has drifted from common wisdom to something more complicated, and removed from direct experience.
It's true there are some disgruntled yoga community people who argue that Tara has diverged from ancient traditions. First, there's no reason for anyone to be disgruntled! And I think the real reason for this occasional frustration is more basic and human. Tara is reaching a lot of people with yoga, and it's working. People are getting healthy and happy and connected with themselves. They're feeling good! If that's frustrating to some people, I think Deepak Chopra did the best job at summing up why. It has a bit to do with lack of faith in their ability to create whatever they want in their own lives. Of course, a great thing about yoga is that doing yoga has a way of restoring that faith in ourselves.
As for divergence from ancient tradition, this is an interesting topic. When I was studying medicine, a part of that study included the history of medicine. At the same time, it was fairly clear that our medical practice today is aimed at helping people today. So when practicing health, we don't spend too much time tripping over ancient texts; rather, we do what's appropriate in our own time and in our own culture. Yoga is the same. It has a rich history. If what you like is to study history, yoga is a wonderfully interesting and worthy topic of study. If what you want is to do yoga, then you just have to do yoga. All the benefits are drawn from the doing. It isn't complicated, it isn't academic, it doesn't come from talking, or from following anyone else. Yoga is our own direct attention to and experience of our self.
Tara's way of guiding people in yoga is definitely different. She's reaching many people who are new to yoga, who now see an open door rather than a closed one. She's also reaching many people who have been around yoga for a long time, and love her unburdened, direct approach. Yoga never needed to be a private club for a chosen few, although I think that notion has been a source of comfort within the yoga community for some time. In fact, from my own time as a "yoga insider" around many of the existing yoga schools, I know this was a big part of the message. We were told that yoga wasn't for everyone, and that we were lucky to be part of the chosen few on this special path to enlightenment. This creates a tough break for these insiders now, caught between the conflicting desires to be part of yoga's increasing reach, while still holding tight to the safety of exclusivity.
Tara never thought of her approach as rebellious. She just saw there was no need to limit yoga with rules that have nothing to do with yoga. She's helping people connect with themselves and feel good, through direct experience, without inserting herself in the middle. People feel good because they feel themselves, simply by doing yoga. Tara sees yoga as something that is as simple and basic to all of us as water. It's there for everyone, it's not complicated, and the best way to know about it is just to jump right in. Yoga will always have its history, open for study. For me I think the evolution of yoga today is even more exciting. We're seeing yoga grow beyond something that is for the "yoga community" into something much bigger in its ability to help people, something for the entire community of people. I'm happy to be here now (reference to Ram Dass and yoga history intended), and very happy for Tara and all the people who are playing our part in this rather active revolution!