12 Things You Need To Know Today (February 11)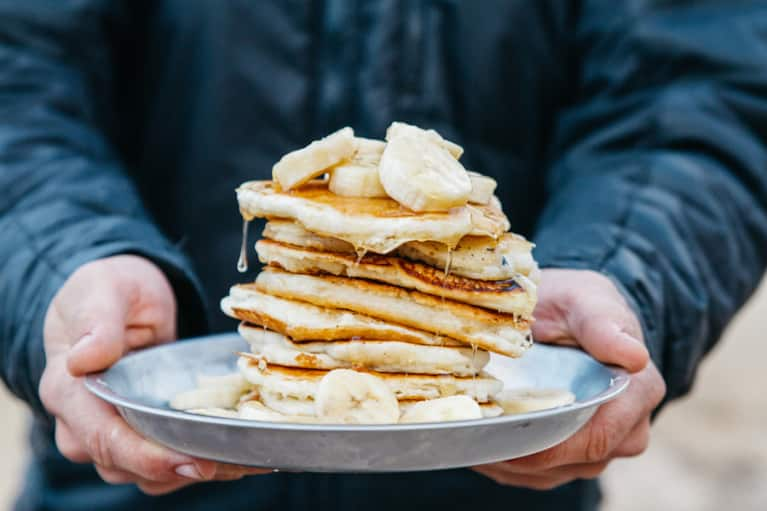 February 11, 2016 — 10:32 AM
1. The science behind the perfect pancake.
Hint: Rethink that buttermilk. (Time)
2. Gwyneth Paltrow opening her own private club in L.A.
Check out the first images of the soon-to-be-built complex that will house the actress' membership-only club, similar to Soho House. (Curbed)
3. Seafood is linked to a lower risk of Alzheimer's.
In more positive health news for fish, a new study published in JAMA found that for people who have a gene associated with Alzheimer's, eating at least one seafood meal per week lowered their risk of the disease by 47 percent. (NY Times)
4. Why is the American life span so short?
Researchers wanted to find out why Americans have lower life-expectancy rates than similarly rich nations, like Austria and Britain, despite spending more on health care. They discovered that three types of preventable injury deaths account for much of the difference: vehicle crashes, drug overdoses, and firearm deaths. (NBC)
5. Hospital food needs an overhaul.
A professor of medicine discusses the issues with unhealthy hospital food (e.g., fried chicken wings, soda) and the actions that need to be taken for the benefit of patients and employees alike. (The Atlantic)
6. Obama's Clean Power Plan is put on hold.
The Supreme Court has pressed pause on Obama's Clean Power Plan — an initiative designed to reduce the amount of carbon emissions from coal power plants in the U.S. The plan will be nullified until the court determines its legality — a process that could take months. (InsideClimate News)
7. Coffee not cutting it? This wearable will deliver caffeine straight through your skin.
The Joule Caffeine Bracelet promises to provide a steady buzz throughout the day, rather than the peak and crash you get from a cup of coffee. And yes, you can drink still drink coffee when you're wearing it. (Gadgette)
8. In today's frightening news, the world's oceans could disappear.
A new study finds that if carbon dioxide levels in our atmosphere rise enough for air temperatures to reach staggering highs, Earth's water could start evaporating into space. But don't start panicking yet — this phenomenon is at least a million years away. (Popular Science)
9. Cue the hearts-for-eyes emojis.
These are the country's most romantic cities, and it turns out Virginia really is for lovers. (Amazon)
10. Bone broth is coming to a grocery store near you.
Known for their Paleo-friendly, animal-protein bars, Epic Provisions will introduce bone broth in glass bottles to the refrigeration aisle of your local food store this spring. (Food Navigator USA)
11. A sneak peek at the inner workings of Whole Foods' co-CEO.
Walter Robb gets real about conflict in the workplace and his love of lentils. (WSJ)
12. No sugar in this box.