8 Fitness Secrets From A Nike Master Trainer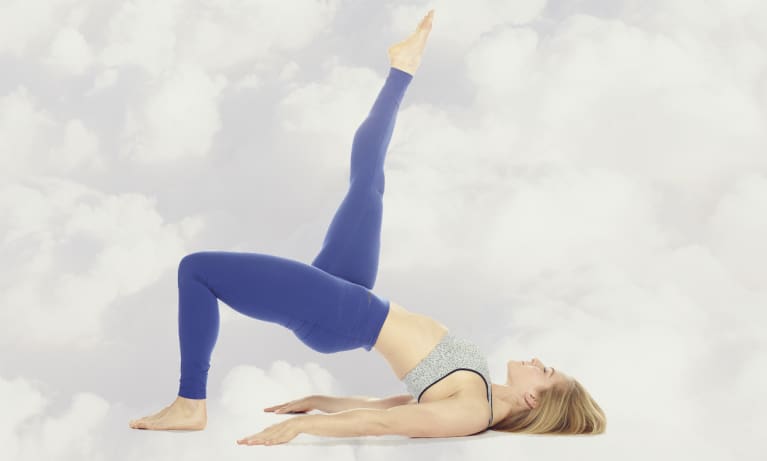 I'm a former NFL cheerleader, USA gymnast, and professional dancer, and fitness has always been a big part of my life. Physical fitness is about so much more than looking good — it's about feeling good. Here are a few fitness "rules" I follow. They're easy to follow and will help to keep you healthy, without overtaking your life.
1. Do what feels good for YOU.
Ask questions: is this the best class for my needs? Is the trainer well educated? How do I feel after this workout?
Don't follow trends. Be brave and create an exercise regime that is right for your body and makes sense! Too much of a good thing isn't a good thing.
2. Practice moderation with your diet and exercise.
Always include rest days in your exercise routine and increase your volume of exercise little by little. Anyone telling you to workout more than twice a day just wants your money.
My rest day always includes A.C.C.E.S.S., which is an active recovery workout I designed to keep you moving, decrease muscle soreness from your days "on," and help prepare you for your next one. I find it impossible not to be active to a certain extent any given day. I also love to clean on my day off, it provides me focus and gives me a task similar to a workout.
3. Ignore the "skinny" goal.
Repeat: I am strong and beautiful just the way I am.
4. Get seven to eight hours of sleep.
Your body needs rest to repair its muscles, nutrients, and keep you looking fresh!
5. Always set new goals for yourself.
I am constantly setting new goals, whether it's to learn a new piece of equipment, do a muscle up, or deadlift 315 pounds for three repetitions. There's always something new I challenge myself with. My current challenge is to do a handstand five times in a row from the floor.
6. Don't compare yourself to others.
I am only in competition with myself, and while I am satisfied and love my body, I love to challenge myself physically and mentally on a constant basis. That is how we grow.
7. Eat REAL food and drink more water.
Hands down, these are life essentials.
Ignore fad diets and cleanses, your skin and organs are NOT meant to yo-yo. Expanding and contracting, stretching and tightening… At some point, they become a weaker version of themselves. Its unhealthy!
8. Whatever you do, don't quit.
It's not an "option" if you want to "stay" fit. Our bodies aren't designed to eat crap and then purge. We aren't designed to crash diet for vacations. We are designed to move daily and require certain amounts of nutrients daily as well. We all know what a hangover feels like… Not exercising and eating processed garbage is the equivalent of a never-ending sober hangover for your body.
In short: do what makes you happy and feel good, physically. Choose exercise that speaks to you: run, dance, lift, train, spin, yoga. Motivate yourself and find inspiration where you can!
Related reads: