Why The Internet Is Wrong About Amanda Chantal Bacon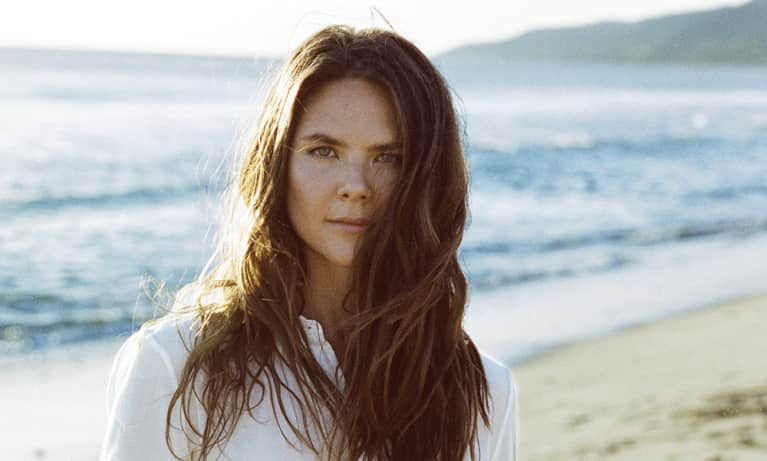 I woke up on Saturday morning to several updates in my Facebook feed shaming Moon Juice founder, Amanda Chantal Bacon about an Elle article that was written last May. The article was a food diary, in which she shares what she eats in a typical day. It had gone viral after The Frisky critiqued the costs and ingredients.
"I took a little cruise into the gutter and stopped at some death threats and hash tags about my child, and then the most amazing thing happened."
The haters attacked her for pretty much every choice she shared — from the hard-to-pronounce herbs she takes, her nightly Kundalini yoga practice, to her son's first name. In fact, some elevated the hatred to performance art: I saw a video by actor Jarrett Sleeper impersonating her while graphics showed how much it would cost to stock her pantry.
I get the complaint that a wellness lifestyle isn't accessible enough and can be too expensive. And that's an important conversation to have. But we're not going to make health more accessible by tearing down people who are doing their best to be happy and healthy.
Scrolling through the comments, I was angry. Why do so many feel it's OK to take down people on the internet? Amanda Chantal Bacon's not saying that you should eat the way she does. She's sharing what works for her. Take it or leave it. Sure she's successful, but that doesn't mean that she's made of Teflon.
I reached out to her last weekend to see how she was doing and here's the response I received:
"I took a little cruise into the gutter and stopped at some death threats and hash tags about my child, and then the most amazing thing happened," she said. Turns out, Amanda has been reinvigorated by the experience and took it as a sign that the world still needs more kindness and compassion.
I love her attitude, but I'm still worked up. I wasn't surprised that some bloggers and publishers thought it was OK to make fun of her lifestyle, but what disturbed me is how many people in the wellness community indulged in this mean-spiritedness. Yes, if you're dedicating your life to wellness, I expect you to be a little kinder online than the general internet population. We're all in this together, right?
It's a pattern I've seen for years and I'm tired of it. I've seen people slam Tara Stiles for being too thin or for "ruining" yoga because she chose not to use Sanskrit, which did not seem authentic to her. Yoga is now more accessible than ever and Tara helped usher in new ways of practicing.
Dana James, a triple board certified nutritionist who teaches sugar detoxes, has seen these attacks first-hand, when people criticized her nose. You know what her piece was about? Nutrition.
Dana's also seen this trend play-out time and time again with pioneering women in wellness. As she explained to me: "When you're departing from the standard dogma, particularly when it pertains to food as it's a very emotive topic, you're going to be critiqued."
And I've experienced it personally when I wrote about my pulmonary embolism. A blood clot traveled to my lungs and could have killed me and I wanted other women to know the symptoms because I had missed mine. While I received many supportive comments, several people felt compelled to comment that I was too thin, which had nothing to do with the story — or my health outcome.
Kathryn Budig gave an emotional talk at our revitalize event last year around the internet's fascination with her body shape. She shared some of the negative comments over her Yoga Journal cover regarding her "belly pouch" and encouraged us to be more aware of the power of our words.
As feminist writer Lindy West told Cosmopolitan, the internet doesn't have to be a cruel place where women can assume they'll be attacked. The internet is ours to make. "We are currently in the process of building it. It's still a baby, and we have the opportunity to build it better."
And if you don't agree with someone else's approach, that's fine, too. Let's debate health and wellness, and let's be analytical in our journey, but let's not be destructive in our comments. Remember: our words have power. Let's use that power for good.