Get Unstuck + Manifest What You Really Want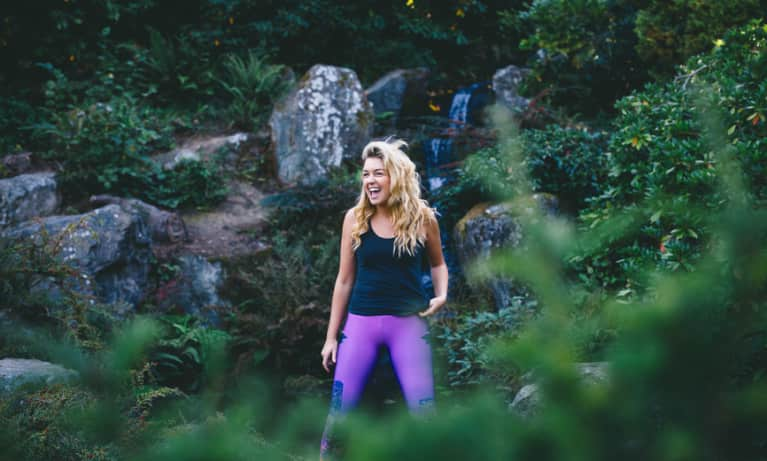 No matter what the situation looks like, there's always something in it for you.
If you're feeling trapped in a pattern, it may be time to push the reset button.
Before you try it, bring your awareness back to the fact that you're always manifesting. When you're experiencing lack or struggle, it's not because you're doing something wrong or your manifestation abilities are on the fritz. It's because something in the situation that you are trying to avoid is calling for your attention. Its purpose is to support you in your next step.
To reset your manifestation abilities, you must be willing to address the thing that's calling for your attention. Only then can you exercise your power to shift your experience.
This doesn't mean taking ownership for others' actions. It means that no matter what the situation looks like, there's always something in it for you.
Here are three steps to resetting your manifestation practice:
This detox is not about forcibly removing things from your life. It's about creating an environment conducive to mindfulness.
When you unconsciously manifest painful or uncomfortable circumstances, it's because there are some fears or limiting beliefs below the surface. The key to resetting your manifestation abilities is investigating those fears, so you can address and release them. In order to do this efficiently, you need to limit distractions.
What do you normally do when you want to avoid thinking about (or doing) things that are difficult? It could be watching TV, engaging with social media, or overeating.
During a period of three days, remove any distractions so you can be fully present with all of your thoughts, however uncomfortable.
2. Ask revealing questions.
This is the next step in uncovering the fears and limiting beliefs that are causing you to stay in a pattern of dissatisfaction.
If you're struggling financially, you might be holding on to any limiting beliefs about financial abundance.
Do the following fill-in-the-blank exercise with yourself to find out what they are:
If money flows easily to me, I'm afraid that …
If I have a lot of money, I'm afraid my relationships will be ...
If I don't work hard to earn money, people will think ....
The first time I asked myself these questions, they seemed silly. I was certain I didn't fear financial abundance. But when I finally allowed myself to see the truth, I realized part of me was afraid that having a lot of money meant I would have to do something "bad" or "scammy" to be wealthy. I was afraid people would think I had changed. I was afraid it would be difficult to have healthy relationships because people would always have ulterior motives.
If you want to manifest abundance, you must identify and conquer your fears.
3. Release what no longer serves you.
Once you recognize what's holding you back, you have to find a way to release it. This is the hardest part of the reset.
But most people think that to release something you have to somehow "magically" find the secret to not caring anymore. but that isn't how it works.
Imagine a kid who thinks there's a monster under his bed. Telling the boy to get over it or stop being afraid isn't a very effective way of encouraging the child to work through that fear.
If his parents help investigate his fears, the boy will be able to realize that it's unnecessary, and it will fall away.
This last step is what comes from the preparation of the first two steps. When you're stuck in undesirable circumstances, ask yourself revealing questions. That's how you bring awareness to subconscious fears and limiting beliefs, address them, and allow them to fall away.
Related reads: