The 5-Step Guide To Creating A Sustainable Wardrobe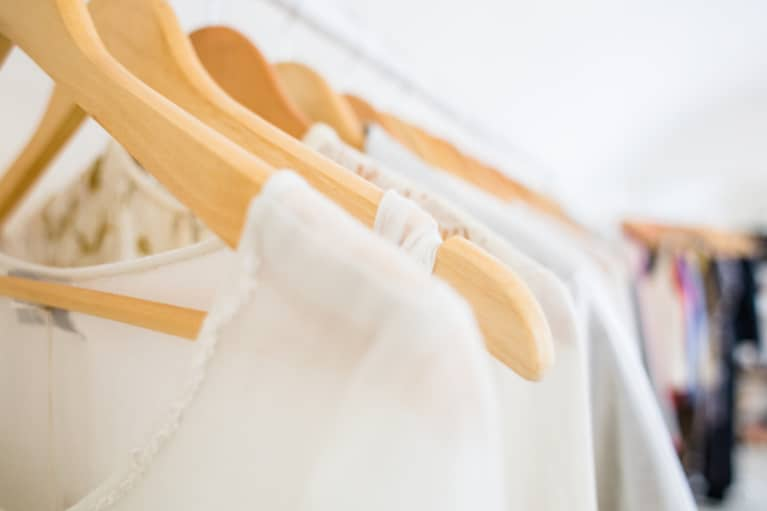 Our editors have independently chosen the products listed on this page. If you purchase something mentioned in this article, we may
earn a small commission
.
The word "sustainable" gets thrown around a lot these days. Though it's traditionally been used to describe food, it's now often applied to clothing too. But what does a sustainable closet really look like?
As the founder of an eco-conscious clothing line, I know that it looks a little different to everyone.
If you want to make your wardrobe more sustainable, you need to first decide what aspect of sustainability matters most to you. (Maybe you care that your clothing was made in an ethically run factory, or maybe you care more about the environmental impact of its fabrics.) Once you determine your priorities, you can use these five steps to craft a sustainable closet that reflects your tastes and values.
It's time we see our clothing as indispensable items that should be taken care of instead of thrown away after one wear.
1. Streamline your closet.
The process of crafting a sustainable closet doesn't start with throwing things away. Tossing clothes in the trash after just a few wears is environmentally damaging, and it promotes a dangerous "fast fashion" culture.
Instead of polluting landfills with synthetic clothes that take decades to decompose, streamline your closet by separating your clothing into four piles: clothing you love, clothing you may wear soon, clothing you'd like more if it fit better, and clothing you know you won't ever wear again. After creating the piles, keep the first three in your closet and place the other one aside.
Give yourself a few weeks to decide if you want to keep anything from piles two and three before donating them to charity or a thrift store along with your fourth pile.
During those few weeks, look critically at your "clothing you'd like more if it fit better" and decide if you love anything in it enough to spend money on alterations. If your answer is yes, have it fixed by a tailor! It's time we see our clothing as indispensable items that should be taken care of instead of thrown away after one wear.
If the answer is no, try giving the item a second life by repurposing it into a household good or another piece of clothing altogether. You can cut old shirts into cleaning rags, braid scraps into dog chew toys, or make reusable bulk bags for the grocery store. If you aren't scared of a DIY project, you can turn a dress into a shirt, make beanies with old sweaters, or sew baby clothes from pieces you've outgrown.
If you're looking for more ideas, Pinterest is chock-full of upcycling inspiration.
3. Take stock of what's left in your wardrobe.
Once you've pared down your wardrobe to pieces you actually wear, it's time to locate the gaps. Do you now find yourself repeatedly wishing you had one particular piece when you're getting ready in the morning? Those clothes you wish you had over and over again are the items you really need.
It's easy to get distracted by what's "trendy" these days, but you should learn to recognize when that cool fur vest everyone is wearing doesn't really match your style or other clothes. Make a mental list of pieces you really need and see as timeless, not trendy. The thought of these pieces should spark joy in you, and you should be excited about wearing them for years to come.
4. Remind yourself to buy with intention, because less really IS more.
Buying clothing with intention is an essential part of creating a sustainable wardrobe. Once you know why you are buying a piece of clothing and how you plan to wear it, you can make smarter shopping decisions.
Once you've streamlined your closet and taken stock of what pieces you need, start thinking a bit more about what these pieces should actually look like. Envision using them to create three different outfits using other clothes you already own. Determine which colors work best with your wardrobe and lifestyle before you start shopping.
5. Shop ethical and eco-friendly brands and retailers.
Now that you've streamlined your closet, homed in on your style, and learned how to buy with intention, you're ready for the fun part! You can go out and purchase those "need" items from sustainable companies that deserve your hard-earned money.
If you are more concerned with the ethics of your clothing's production, look for brands that are transparent about their labor policies and pay fair living wages to their employees. Be sure to also look at the country of origin on the product description or tag. A good rule of thumb is to buy from countries with strict labor laws such as the United States or the United Kingdom.
If you are more worried about the environmental effects of fabric production, clothing made with natural fibers like organic cotton, tencel and hemp, or recycled materials are better since they require less water, resources, and chemicals.
I see the following companies as making a significant effort in shifting the dialogue away from fast fashion by being transparent about their working conditions and fabric choices. Check them out in your hunt for new pieces! Happy shopping!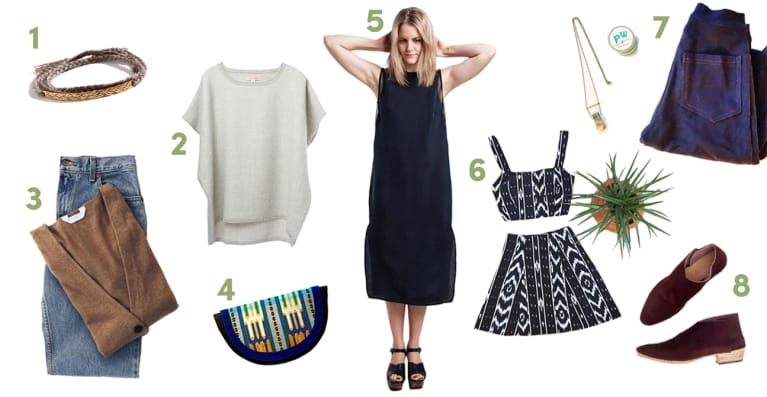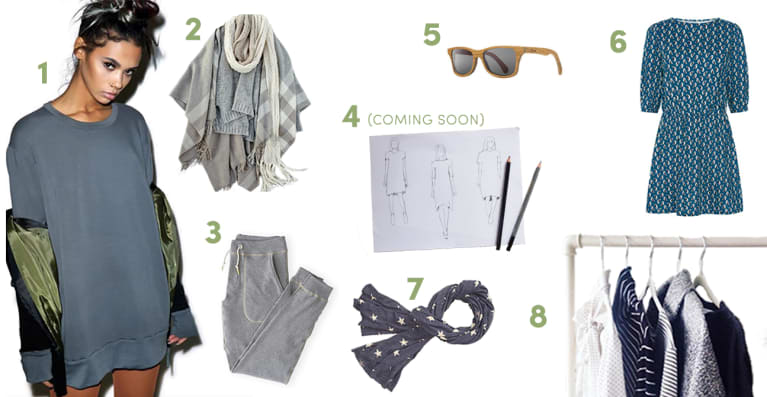 Want to turn your passion for wellbeing into a fulfilling career? Become a Certified Health Coach! Learn more here.