I Went A Year Without Sex. Here's How It Changed My Life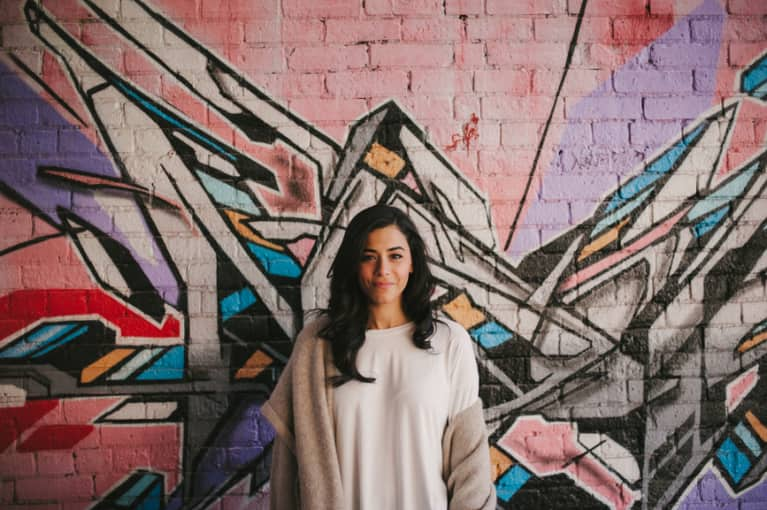 My fixation on being in a relationship often left a blind spot for all the other wonderful forms of love in the world.
A year of abstinence later, my outlook has changed drastically. Although I'm still single, in this time I've learned more about love, sex, and relationships than I have during years of actual relationships and dating. Of course, I'm not saying that one needs to be abstinent to learn such things; this was simply my experience, and I'm grateful for what I learned.
Over the past 12 months, here are the five most important realizations I've made about love and sexuality:
In the vast majority of my romantic relationships, I felt ashamed of my body. I never wanted a partner to see me completely nude. After the deed was done, I'd hastily cover myself in some way.
For one, I felt I didn't look like the idealized women in videos and magazines. Second, perhaps because I was raised in a religious community where sex was frowned upon, I was usually so racked with guilt over the act itself that I didn't want to be truly seen.
During the past year, I've taken this time to get better acquainted with my own body. Before the start of this journey, I was consumed by how a partner perceived my body's physical appearance. I now accept that my body is unique, and I appreciate it.
This time of reflection has allowed me to feel grateful for all my body has done for me. It's carried me through this life and has also given life to four amazing children. When I take baths, I now do so by candlelight and admire every inch of my frame. I celebrate my unique curves, stretch marks, and even my cellulite. I'm so grateful for the vessel I have, and I now show it so much care.
And when I do choose to share my body in the future, I'll be more mindful, clear, and present in the experience.
2. I'm sensual — and that's okay.
I've realized that many times in the past I've tried to stuff my need for physical connection and affection all under the umbrella of sex.
I wasn't always sure exactly what I wanted during sex. I didn't know how or where I wanted to be touched, and as a result I'd often end an encounter unfulfilled. Because I was so desperate for connection, I didn't take time to realize what I really wanted.
Since removing sex from my dating life, I've had more time to focus on what I enjoy. Something as simple (and wonderful) as dry brushing has taught me how my skin responds to pressure, friction, and stimulation. I enjoy the world through my own senses. I burn scented candles, apply essential oils, hug my children tighter and longer, hold hands with friends, listen to soothing sounds, and prepare delicious meals — all in a way that's not inherently sexual but is deeply satisfying and fulfilling.
3. The attitudes I've held about sex come from my past.
Because of my religious background, I was raised to associate a tremendous amount of guilt and shame with sex and sexuality. Women who had sex outside of marriage were labeled "whores." Of course, it's hard to have a healthy relationship with something you've always been told you're not supposed to do.
Through this year, I've realized that the attitudes I've held about sex were formed way before I was actually sexually active. By no longer associating rules and shame with my sexuality, I was able to accept the sacredness of my being and exercise discernment about when, and how, I choose to share it.
4. There's so much love all around us.
I'm a hopeless romantic at heart. Still, my fixation on being in a relationship often left a substantial blind spot for all the other wonderful forms of love in the world. As I've chosen to love and accept myself, I've become more open, aware, and appreciative about the love from family, friends, and my Creator.
There is most certainly love in the very air I breathe. It's a gift and I'm grateful. Because my fixation on being in a romantic relationship has diminished, I clearly see how much love is already in my life. Handmade cards from my children, the unquestioning loyalty of my favorite cousin, a sincere smile from a cashier, a thoughtful neighbor helping me catch my runaway dog — each is a gesture of love I appreciate in a new way!
5. I may not be ready for a relationship — and that's okay.
I'm in my mid-30s and a part of me thinks I should be ready to "settle down" and mate up. A year ago, I would have jumped at the chance to be with a halfway decent man. Now, I'm more aware of me. And I want to grow more and continue to fall in love with me.
I want to be prepared to be the best partner I can be. I want a quality and equal partnership filled with health, love, abundance, understanding, and growth. I believe the best way to ultimately have the kind of relationship I desire is to be the kind of partner I seek. So, I'm content and excited to grow, heal, love, and evolve into the best version of me.
When I am ready to be sexually active again, I look forward to truer intimacy and a better quality of connection.