11 Things You Need To Know Today (February 10)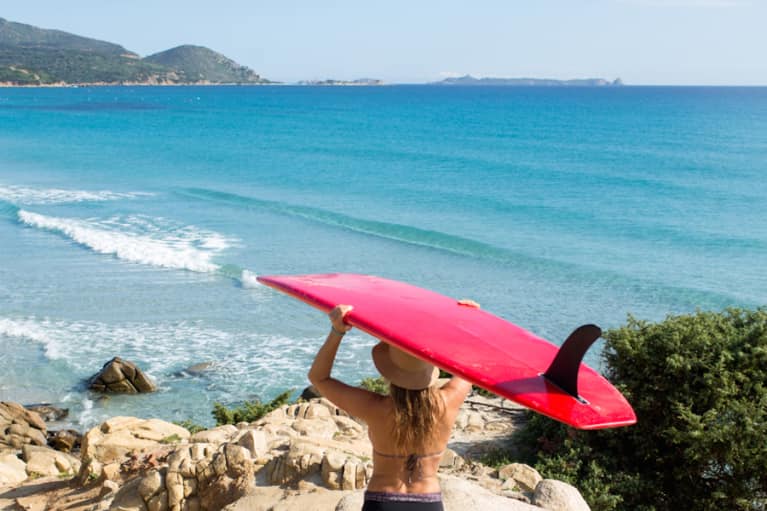 February 10, 2016 — 10:35 AM
1. One of the most prestigious surfing competitions in the world, "The Eddie," starts today in Hawaii.
It's been six years since Quiksilver has hosted the event — mostly because it requires at least 40-foot waves. (Huffington Post)
2. The future of agriculture could look a lot different.
Greenhouse tech company Agrilyst is researching ways to bring farming indoors as a way to adapt to the extreme weather associated with climate change. (Grist)
3. Watch how Hot Bread Kitchen is helping women get better jobs.
New York City bakery Hot Bread Kitchen has a nine-month paid training program that teaches women of all backgrounds how to master breadmaking and get better jobs in the food industry. (Eater)
4. Hugh Jackman reveals he has skin cancer and encourages sunscreen use.
The actor (who also happens to be a huge fan of Transcendental Meditation) shared a selfie on Twitter of his bandaged nose after his fourth bout with skin cancer. "An example of what happens when you don't use sunscreen," he wrote. "Basal cell. The mildest form of cancer. PLEASE WEAR SUNSCREEN and get check ups regularly!" (CNN)
5. We're not eating enough seafood.
A recent USDA analysis found that 80 to 90 percent of Americans aren't getting the minimum recommended amount of 8 ounces of fish weekly. The healthy benefits of fish far outweigh minor mercury-related dangers. (Washington Post)
6. Genetically modified mosquitoes might be the answer to malaria, yellow fever, and dengue fever.
A strategy pioneered in the 1950s to eradicate the screwworm fly, the method involves sterilizing and releasing enough male mosquitoes into the wild to crowd out breeding males. (L.A. Times)
7. Researchers have discovered a new cause of Lyme disease.
Scientists from the CDC and Mayo Clinic report that there's a newly discovered species of bacteria that can cause Lyme disease. The strain, which has similar symptoms to the more well-known type but also causes nausea and a more widespread rash, is thought to be limited to the upper Midwest. (TIME)
8. Noma is (sort of) coming to Brooklyn.
Claus Meyer, a co-founder of Noma, has plans to open a yet-unnamed cooking school in Brownsville that will be free to locals ages 18 to 24. It will also feature an affordably priced bakery and café. (Brooklyn Magazine)
9. Beyoncé is starting a fund for the children of Flint, Mich.
Queen Bey has partnered with United Way to support the Flint Child and Development Fund, which will address the "long-term developmental, education, nutrition, and health needs of the children affected by the Flint Water Crisis." The initiative is called #BeyGOOD. (Live Nation)
10. Target continues to step up its game with two big changes.
The retailer wants to transform its food section, investing more in organic, gluten-free, and natural foods, and they're upgrading the look of their packaging to reflect the shift. They're also out to prove that bedrooms don't have to be "girly" or "boyish" by introducing Pillowfort, a kid's home goods line that largely forgoes traditional gender stereotypes. (Fortune, Minneapolis Star Tribune)
11. This gymnast's floor routine is going viral, and it's not because she got a nearly perfect score.
Fans are ooh-ing and ahh-ing over UCLA senior Sophina DeJesus' dance moves, which include the whip and nae nae. Just watch. (Bleacher Report)