Lena Dunham Opens Up About How Endometriosis Is Affecting Her Career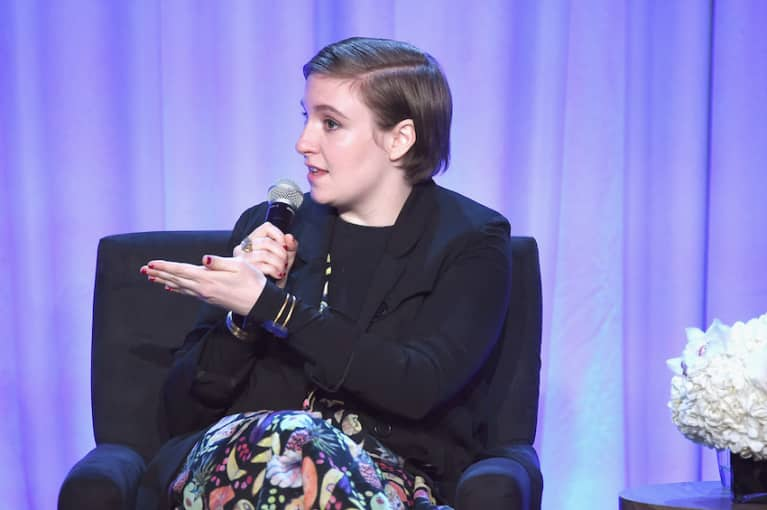 February 9, 2016 — 16:23 PM
We love Lena Dunham because she's never been shy about her body. She deliberately flaunts her not-exactly-size-2 body onscreen. This confidence, paired with the fact that she speaks so candidly about her body image issues, is what's made her such a prominent leader of the body-positive movement for years now.
But her refreshing candor extends far beyond tweeting about her "issues with underpants," as she put it. She is also very open about her struggle with endometriosis, an often painful chronic condition in which tissue that normally lines the inside of your uterus grows outside your uterus.
Dunham posted on Instagram that her endometriosis has caused her to take a break from promoting the up-and-coming fifth season of Girls.
Hey Beloved Pals,I just wanted to let you know that, while I am so excited for Girls to return on Feb 21, I won't be out and about doing press for the new season. As many of you know I have endometriosis, a chronic condition that affects approximately 1 in 10 women's reproductive health. I am currently going through a rough patch with the illness and my body (along with my amazing doctors) let me know, in no uncertain terms, that it's time to rest. That's a hard thing to do, but I'm trying, because all I want is to make season 6 of Girls the best one yet. I'm lucky enough to have support and backup from Jenni, Judd and the whole Girls gang. So many women with this disease literally don't have the option of time off and I won't take it for granted.Wishing you all health & happiness, in whatever form suits you.Back soonxxLena
In November, she dedicated an entire issue of LennyLetter to endometriosis, which included an essay from Dunham herself, an interview with Top Chef host Padma Lakshmi, an essay from writer and editor A.N. Devers, and an interview with endometriosis expert Dr. Tamer Seckin.
In Dunham's essay, she describes feeling like she was losing control of her life: "[I was] covering up a fear so profound as to be unspeakable: that my body would betray me, hold me back, and prevent me from pursuing a life of substance."
Endometriosis affects an estimated 176 million women worldwide, according to endometriosis.org, but it's very hard to diagnose, so medical professionals often misdiagnose it as really bad cramps. But thanks to outspoken women like Dunham (with 2.3 million followers on Instagram), there's more awareness of the common but oft-ignored disorder — and those who have it can (hopefully!) feel like they're not alone.