The Power of Your Internal Voice & Being Naked in Front of the Mirror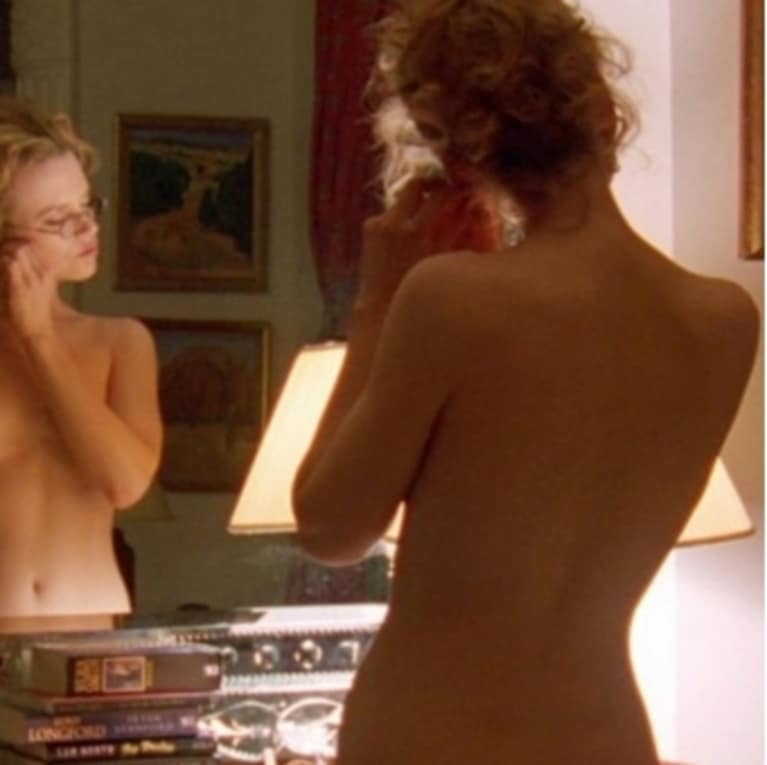 William James once said, "The greatest weapon against stress is our ability to choose one thought over another."
Try paying extra attention to your thoughts throughout the day. Is your internal voice full of negative thoughts -- "I'll never be able to," "I'm not good enough for," "I hate," "I look so," etc. Often we're so much harder on ourselves, saying things we would never dream of saying to our worst enemy. We might not even be aware we're doing it.
The words you use and the conversations you have with yourself create things -- positive or negative. It's a choice. If you find yourself thinking something negative about yourself, try thinking "cancel" mid-stream.
Mirror, Mirror On the Wall....My long-time teacher gave me this exercise to do years ago: first thing in the morning (when you are probably looking your least cute) look in the mirror into your eyes and say something along the lines of "I love you" or "I'm beautiful."
Even though it will probably feel cheesy and ridiculous it's hard for a reason, but gets easier the more you practice.
Try doing it every time you look at yourself in a mirror. And if you're feeling extra advanced, try doing it in a full-length mirror naked!