4 Tricks To Amp Up Your HIIT Workout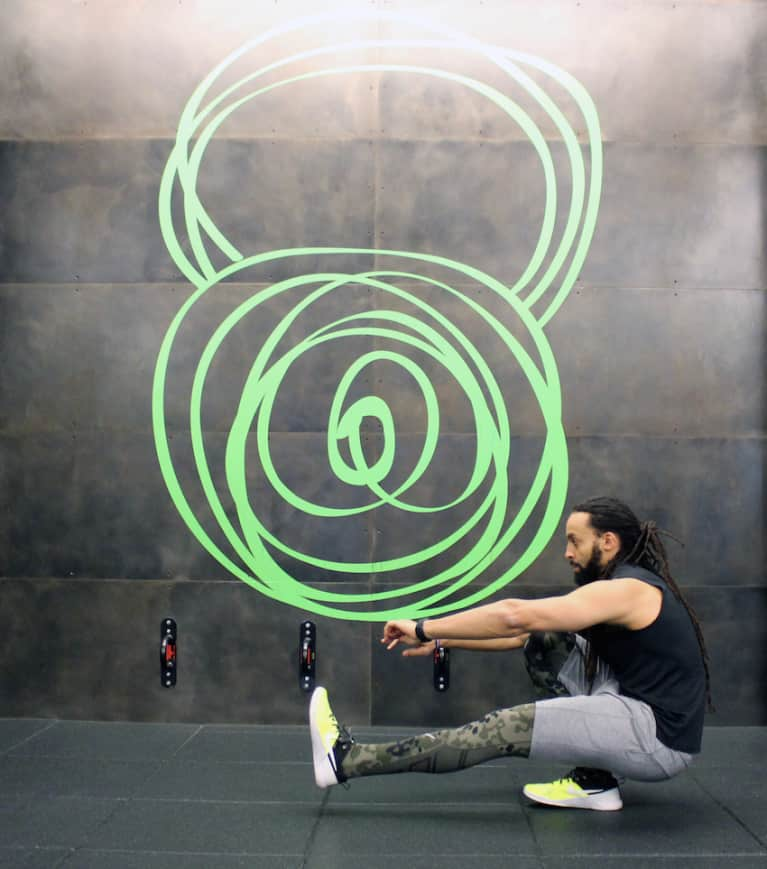 I love HIIT (high intensity interval training) first and foremost because of the intensity. I am a somewhat competitive person, so it allows me the opportunity to mitigate my level of intensity. I like being challenged, whether it's because I am going up in weight, or the time format changes, etc. There is just a level of fun and accomplishment that comes from pushing yourself past your expected limits. Plus being able to work on strength, endurance, cardiovascular capacity, core and other things in less than an hour can't be beat.
Here are some tricks for upping the intensity of your HIIT workout.
1. Focus on your form during bodyweight exercises.
Start with some of the numerous bodyweight-focused movements that are often a part of HIIT classes: squats, sit-ups, push-ups, lunges, planks, and of course BURPEES! All of these can be worked on at home so you can get comfortable with the movements. The Fhitting Room, the studio I teach at in NYC, has a whole section of the website called FHIT Fundamentals. It's dedicated to our foundational movements so you can perfect your technique or just learn the basics.
2. You HAVE to push yourself.
To me HIIT training is all about that inside voice, "did I give it my all?" We often have times during class where we will ask clients if they feel they can push themselves a bit more. One of the things about HIIT training is that you can't sandbag it, it's all about effort and energy. So doing it "right" is somewhat subjective, but it's all about how much effort you put into it.
3. Find a way to make it fun.
Find an activity that you like and make that the center of your fitness journey. If you like a group atmosphere, take a class, if you like to run, join a running club. If it isn't a "chore" and you get some enjoyment from the activity then it facilitates all the other things that go along with getting into the best shape (exercise adherence, better eating habits, more sleep, etc).
Its often difficult not to be when it comes to HIIT workouts, but some of my favorite clients are those that come for that first time and look terrified, but allow themselves to have the experience and once it's over, they realize that they did better than expected. They accomplished something and got a great workout.