The One Thing That's Guaranteed To Ruin Your Relationship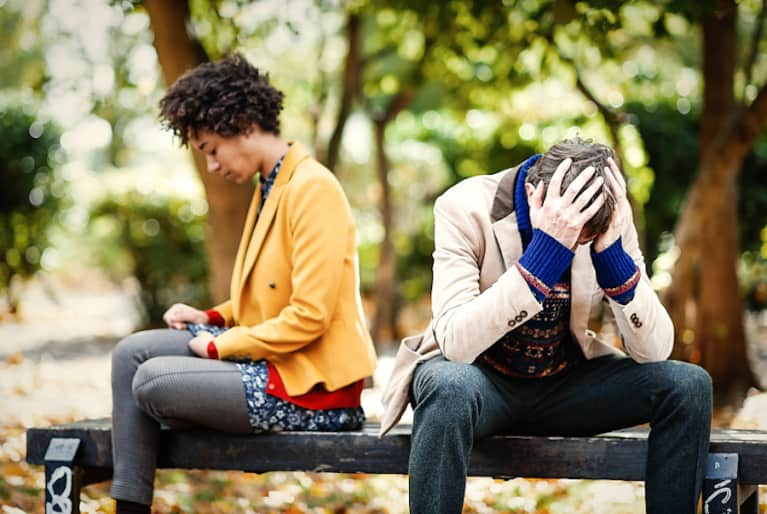 February 8, 2016 — 18:47 PM
Before rolling your eyes as you take out the garbage yet again, know that your attitude might just end up causing the demise of your relationship.
Of course no relationship is perfect. And of course every pair deals with their share of conflict and disagreements. But according to a recent study, the one thing separating couples who argue, make up and last, and those who argue, break up and don't last is the presence of contempt, that red-eyed monster of an emotion that's a cross between anger and disgust.
For the study, researchers at the University of Washington and UC Berkeley followed 79 couples over a span of 14 years. Of the 20 couples who split up during that time, the one thing that connected all of them was the presence of contempt during fights or disagreements.
Also known as a "superiority complex," contempt basically means that one or both partners assume their opinions are correct, which can lead to dismissal of the other partner's opinions. As you can imagine, this can breed some seriously negative feelings.
But fear not!
That eye roll from before doesn't necessary spell disaster for your current relationship. Having contempt for your partner is a bad sign, but it's not a death sentence, especially because it's something that can be worked on and healed.
Next time you feel yourself entering contempt land during an argument, take a step back and try to see things from your partner's perspective. Practice empathy. Don't dismiss an opinion that isn't perfectly in line with yours. Remember: you guys are a team, one we hope will last!
Ready to work on your "love language" and communication skills?