A Natural Beauty Alchemist On How She Takes Care Of Her Skin Every Day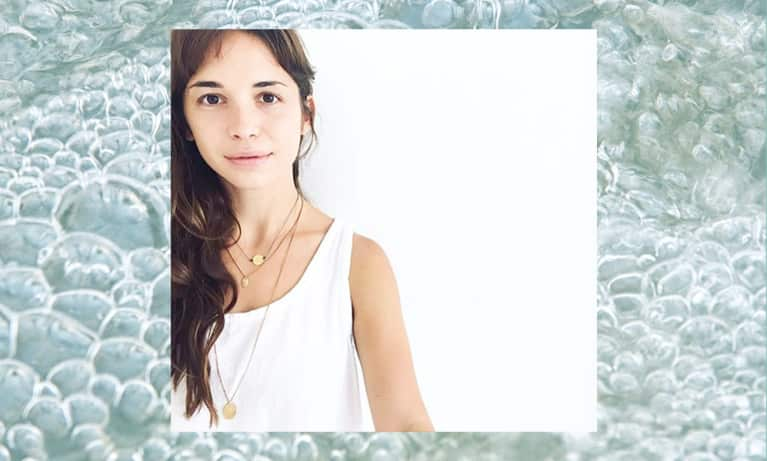 Desiree Pais dealt with acne for years before starting her own product line. So when it comes to talking skin care and taking care of yourself from the inside out, there's no one we'd rather talk to about her beauty routine.
As the founder of natural beauty brand Benshen, I try to stay true to the meaning behind the name: root of the spirit. Beauty is an inside job; it's within our own inner security, confidence, and self-acceptance that we radiate from the inside out.
Think of the woman who walks in the room and captures the attention of everyone around her. She may not be aesthetically beautiful, but there's something about her, something in the way she carries herself, the sparkle in her eye, the smile she gently flashes, her quirks, all of which she accepts.
To me, that's true beauty. Unless we tap into that space of inner beauty, we'll never experience radiance no matter what products we use.
As someone who has suffered from acne, my journey in dealing with it led me to Kundalini yoga, which became my saving grace and a tool that helped me begin to accept myself. In combination with Kundalini yoga, meditation, and actively applying the rituals of beauty to my life, I'm learning how to feel beautiful in a way that has less to do with the physical body and more to do with accepting myself as I am, moment to moment.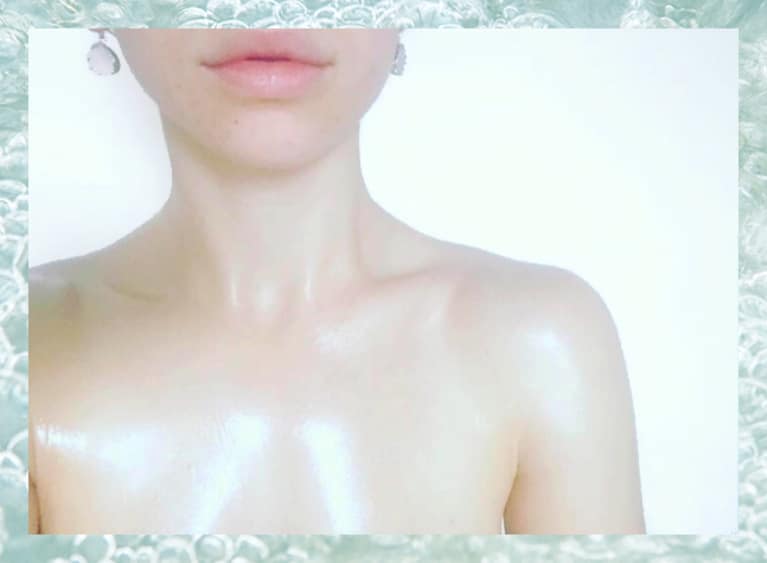 In the winter, I try to respect my body's need for more sleep. In the spring and summer, I will wake up around 4 or 5 a.m. to do my meditations.
But in general, my wake up is usually caused by my cat jumping over my head, back and forth, for a good 20 minutes. Either that or she will sit in front of my face and reach her paw out and smack me. I can't decide which is better: this system or my alarm clock, which sounds like a bomb shelter signal …
Once I finally get out of bed, I massage on organic sesame oil in preparation for Ishnaan, a cold shower hydrotherapy practice that helps maintain hormonal and glandular balance for youth, radiance, and happiness.
I recently implemented this into my morning rituals (unless menstruating) and I am so hooked on it! It's such a rush.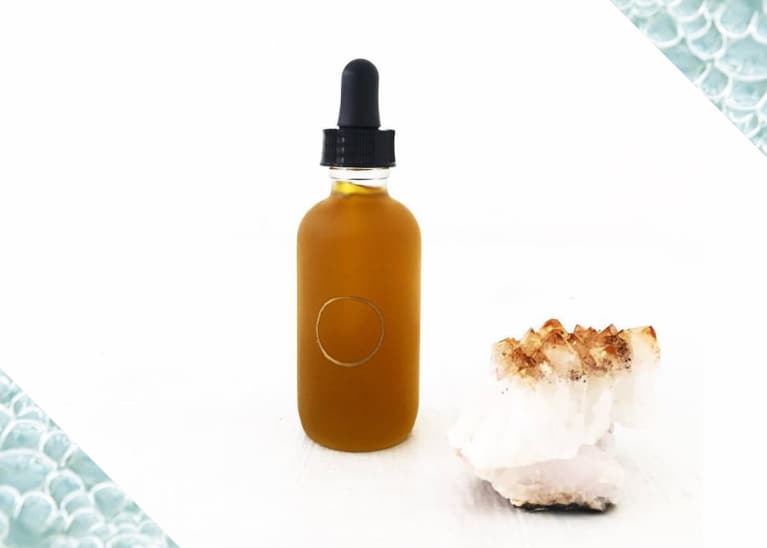 Afterward, I dry off and apply Benshen's Serum 1 mixed with the Clary Sage and Lavender Hydrosol. The trick to using serums is to mix it in your palm with a few spritzes of hydrosol. It's key for maximum nutrient absorption.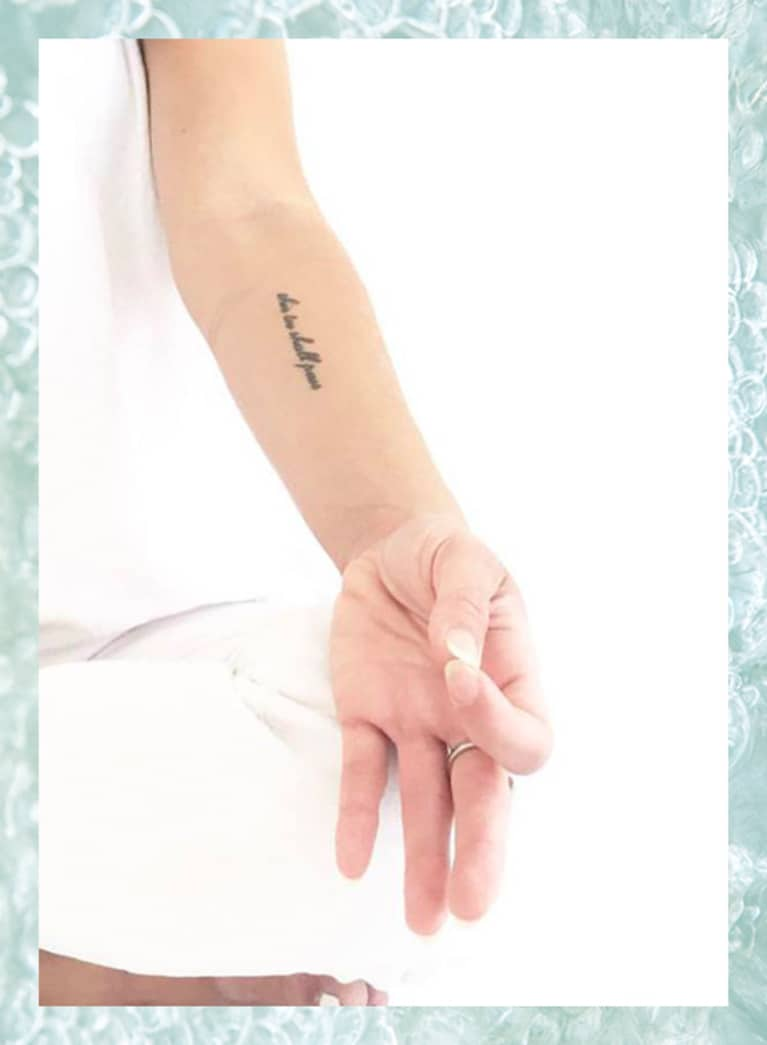 I follow up with a light layer of Acure's Sensitive Facial Cream. I'm hooked on this brand.
Next up is the most important part of my beauty (and sanity) ritual: my meditation practice. I do Kundalini yoga and meditation for about an hour, or I do my meditations and go to a class at Golden Bridge or do a RaMa-TV class.
Guru Jagat has been a huge treasure in my life, and honestly don't know what I would do without RaMa-TV.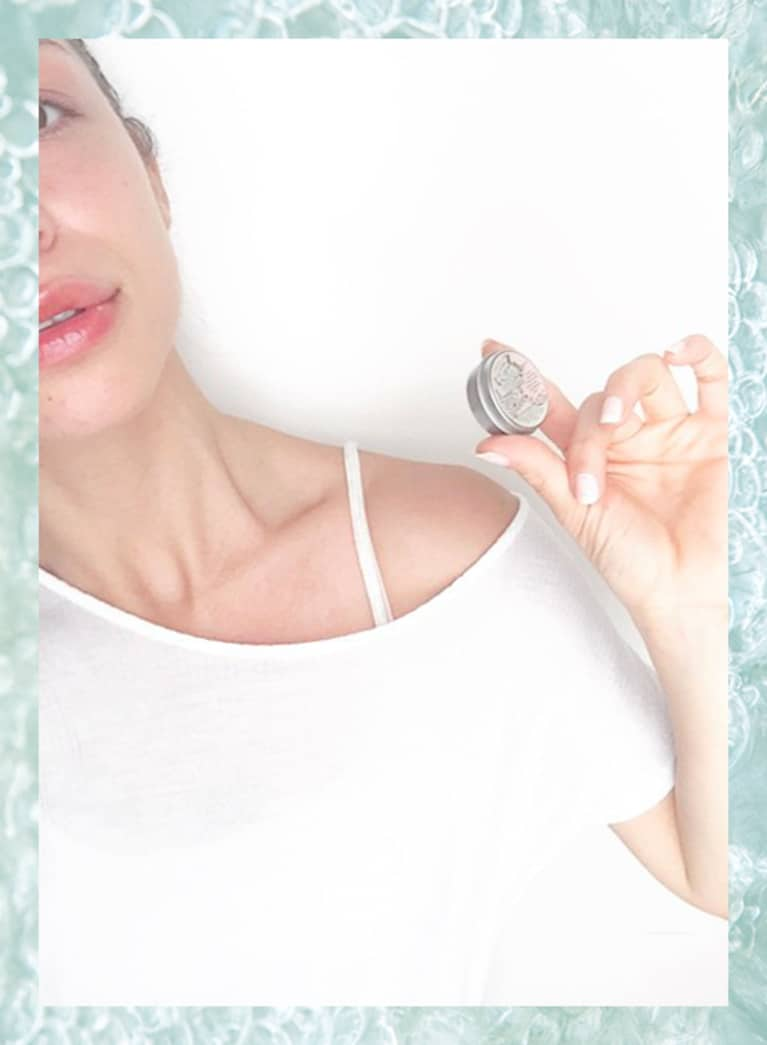 I get dressed and make an effort to wear white clothing and gold jewelry, which activates the Radiant Body. It's a practice I applied to my life when dealing with breakouts and feeling more sensitive to the insecurities that arrive with them.
I love the idea of using clothing and fashion as a tool for feeling radiant and royal rather than being a victim to trends.
I've been blessed with big, full lips, and with more surface area, that means they need moisture. I absolutely LOVE this Tinted Lip & Cheek Balm from Mullein + Sparrow; it makes my lips so perfectly pink.
8-9 p.m.
My days are really long between running Benshen, seeing clients, and finishing up my master's degree in Chinese Medicine.
When I get home at the end of the day, the first thing I do is take a warm shower. My boyfriend makes fun of me because I start stripping down the moment I walk in the door — I'm naked and sprinting to the bathroom to shower before he's even locked the door and taken his shoes off.
There's something so restorative about a hot shower. It helps me cleanse all the energies I've picked up from the day and relaxes my muscles so I can ease into deep sleep.
When I wash my hair, I use Dr. Ron's shampoo. On my face, I just ran out of an Eminence Organics cleanser that I loved, but I also really like Acure's Facial Cleansing Gel.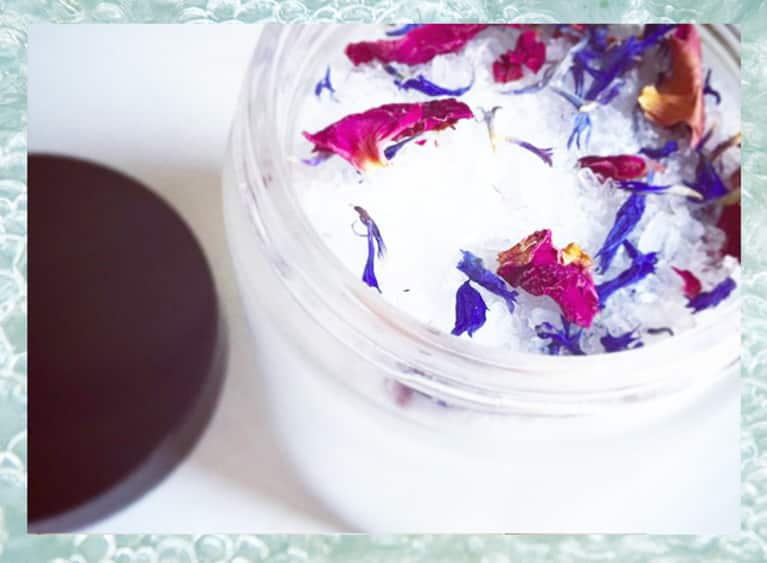 I also use my Facial Crystals, gently blending them into my skin during my shower. I let them sit for a few minutes while I wash my hair or give my nonexistent singing career a go. (I'm 50 percent deaf, which means I'm remarkably tone deaf. I'm surprised the mirror hasn't cracked yet ...)
After my shower, I spray a mix of my Rose + Aloe Hydrosol and apple cider vinegar on my face. The raw apple cider vinegar has been so helpful in keeping my skin clear and fading post-hyperpigmentation from blemishes, though I had to be really patient with the process and get the ratio just right (one part ACV, two parts hydrosol).
After that dries, I apply more of my custom-blend serum and then a rich dose of Acure's Night Cream. I believe in maximum hydration at night, so I use the serum and oils as a gateway to allow the essential oils to penetrate into my skin while I sleep.Bedtime Rituals
Recently, I've had to learn to get more disciplined with my evening routine. It's really challenging for me to wind down in NYC — I just don't want to go to bed! But I truly believe sleep is imperative for radiance, so I make sure my room is always beautiful with white Christmas lights and candles.
If my boyfriend is in town, we'll tell each other what we're grateful for. If I'm alone, I write it down in my journal or tell my five things to my cat.
After gratitude, I try to journal and get everything off my mind so it's not dumped into my subconscious as I'm sleeping. Then I'll put crystals down the center of my body — from the heart to the space where my ovaries are, the pathway of the chakras.
My teacher, Harijiwan, has an incredible healing gong track on the album he put together called White Sun, so I'll turn it on, close my eyes with the crystals on my body and do some long deep breathing.
After about 20 minutes, I feel completely relaxed and ready to drift into dreamland. But let's be real, most nights, my pre-crystal-gong ritual is laughing at multiple episodes of Friends, New Girl, and Happy Endings.
Laughter is the best medicine and the greatest beauty tool!
Once a week: I use May Lindstrom's The Problem Solver mask mixed with Rose Hydrosol or raw honey. I am addicted to this!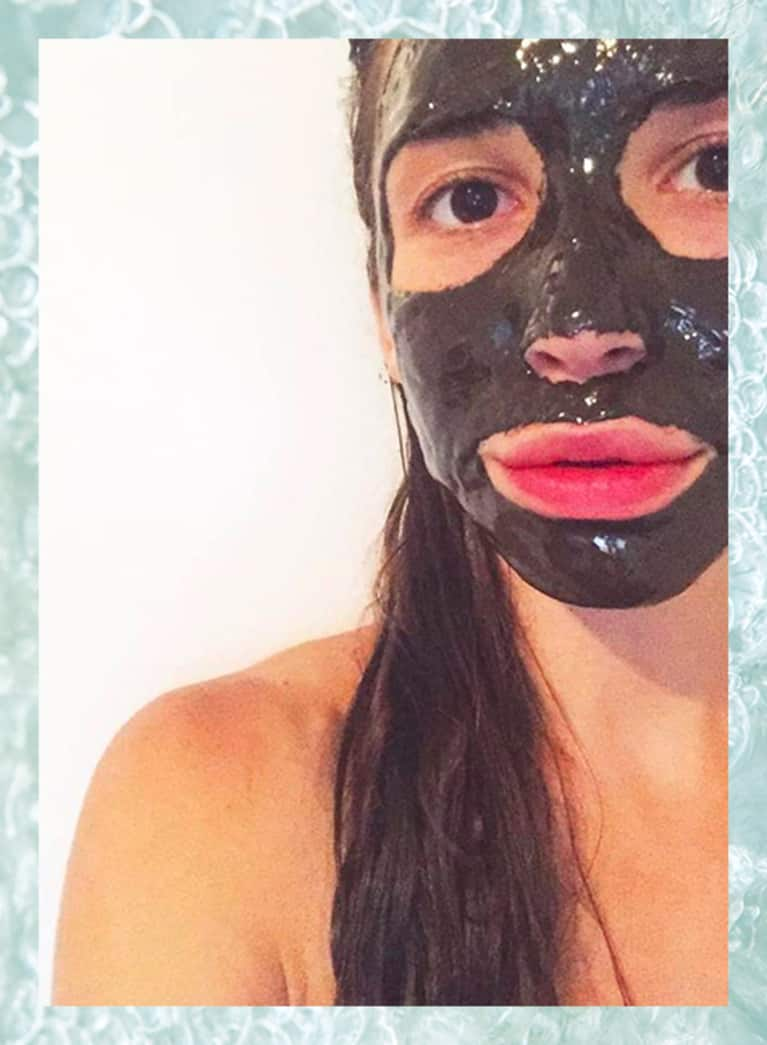 Once a month: I see my girl Melanie Herring for the most incredible facial ever. She's so much more than a facialist; she's a healer. She listens to you and offers loving words of wisdom that make you feel so heard, seen, and cared for.
I probably cry more during my sessions with her than anywhere else. Melanie has been my rock throughout healing my skin and I couldn't have asked for a more radiant woman to help me along the way.
Beauty supplements: The only two formulas I take and love are both by Dr. Ron's: Belle Femme to balance out my hormones and Arctic Krill Oil for a mega-dose of anti-inflammatory nutrients. Other than that, I rely on sauerkraut, broth, and apple cider vinegar as my beauty tonics.