11 Things You Need To Know Today (February 6)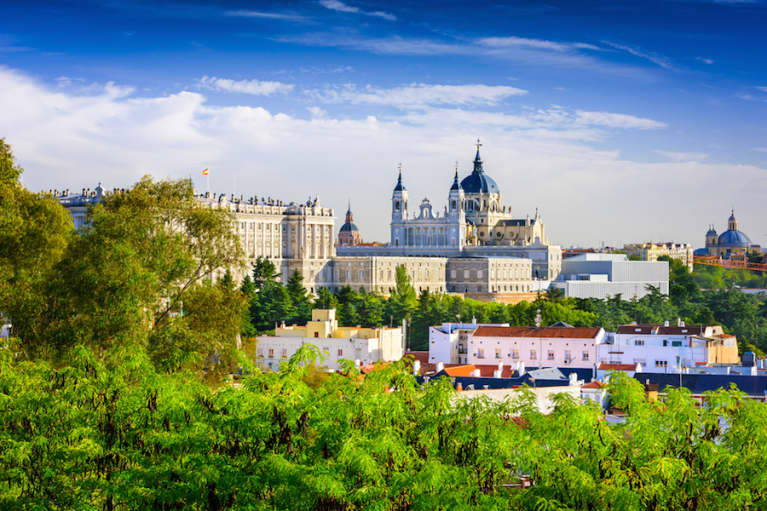 February 6, 2016 — 10:31 AM
1. Madrid is going green in the most literal way possible.
The city will cover nearly all of its open spaces — including its roofs — with trees in an effort to adapt to record-high temperatures, damaging floods, and droughts. (Fast Coexist)
2. "Blindspot" actress Jamie Alexander boxes with Chris Hemsworth and does "prison workouts."
She also starts her day with a green shake called Garden of Plenty. (PEOPLE)
3. Antiperspirants and deodorants can change your armpit microbes.
A small new study finds that wearing antiperspirants and deodorants can change the amount, and diversity, of the microbes in your armpit. While the researchers note that this doesn't necessarily mean they are detrimental to overall health, one of the study authors said she's now switching to natural deodorants. (TIME)
4. BMX fans are in mourning for pro Dave Mirra.
The athlete, who once held the record for the most X Games medals, died of an apparent suicide. (US Weekly)
5. Why your favorite team playing in the Super Bowl could up your risk of flu.
A new study finds the death rate from the flu is significantly higher among fans whose home team makes the Super Bowl. The researchers suggest it's likely because celebrating the game leads to more parties and close mingling during the height of flu season, helping the virus to spread easily. (NY Times)
The fast-food chain started rolling out their kale salads last year as a healthier alternative to their classic menu options, but in Canada, the Keep Calm, Caesar On chicken salad actually contains more calories than a Double Big Mac (730 calories to the burger's 680), due to the dressing, breaded chicken, and cheese. (cbc)
7. Do you live in one of the country's healthiest states?
The Gallup-Healthways Well-Being Index is in. Hawaii is the healthiest state to live in, followed by Alaska and Colorado. West Virginia is at the bottom of the list. (Healthways)
8. This clothing brand has included a meal clause in all its models' contracts.
Rose & Willard has begun including a "non-negotiable" clause in model contracts requiring them to eat. And "not just eat a meal but eat it in our presence," says brand founder Heidy Rehman. (Racked)
9. Jordana Brewster opens up about her wellness routine.
The actress told ELLE she takes care of her skin through food (avocados, eggs, water), loves foam rolling, tries to do yoga at least once a week and is a fan of the #NoPoo movement. (ELLE)
10. Fitness wearables aren't going away.
According to a recent market trend forecast, wearable sales will increase 18.4 percent worldwide in 2016. (Gartner)
11. Honest Co. may soon go public.
Jessica Alba's better-for-you-self-care company is said to be in talks with Goldman Sachs Group Inc. and Morgan Stanley on an IPO. (Bloomberg)