This Year's Super Bowl Will Be The Most Sustainable Ever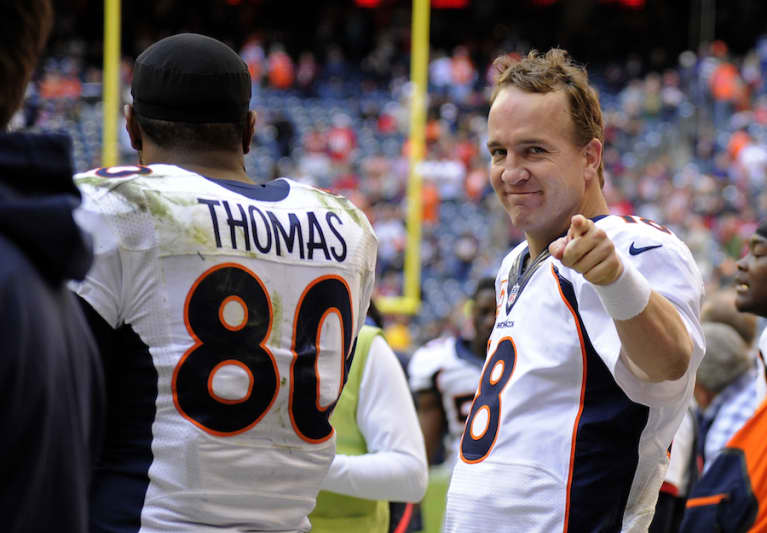 February 4, 2016 — 19:17 PM
As far as we're concerned, this year's Super Bowl is already a touchdown.
It's expected to be the "most sustainable and socially responsible" championship game to date.
The Panthers and Broncos will face off in Levi's Stadium in Santa Clara, California — the first professional football arena to be certified LEED Gold for its commitment to green building design.
Home to the San Fransisco 49ers, the stadium features 1,150 solar panels that generate enough electricity to power every home game. Its drainage system reuses collected rainwater to water the arena's field and supply its bathrooms. A 27,000-square-foot garden full of native plants sits atop its roof.
VP of the stadium's operations, Jim Mercurio, thinks that the facility's commitment to sustainability could have far-reaching effects on sports fans.
"We actually believe in making a difference and if we can do it in this small park here, maybe we can inspire others, whether for stadiums or in everyday life," Mercurio recently told Sports Illustrated.
The Host Committee in charge of this year's Super Bowl is encouraging those attending the game to "play their part" in making it as low-impact as possible. Come Sunday, fans will be asked to bring their own reusable water bottles (no single-use bottles will be sold), enjoy the locally-sourced, organic food options, and toss their waste into the stadium's composting and recycling bins.
Leading up to this weekend, people are invited to take an online pledge to live more sustainably or donate to an environmental cause of their choice. Those who do will be entered in a raffle to win a pair tickets to Sunday's game.
So this Super Bowl, take a break from head-bopping to Coldplay and quietly crying at those Budweiser commercials and spend a minute appreciating the fact that one of the world's most popular sporting events is using its clout for some good.
Keep reading: