Kathryn Budig's Secrets For Staying Happy, Aiming True, And #Wellth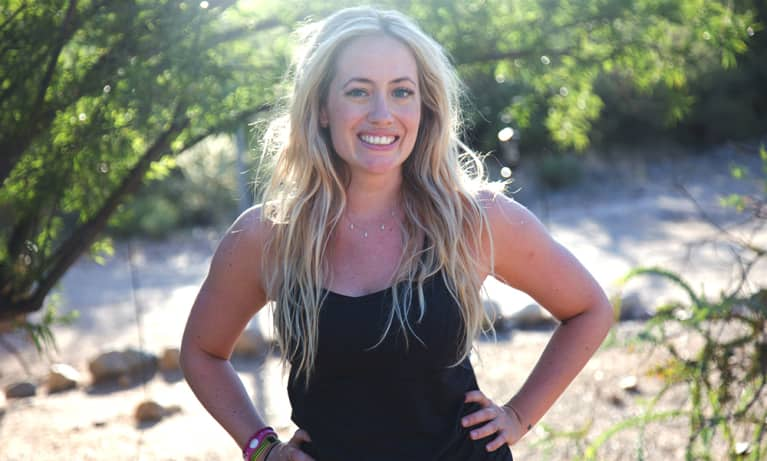 Our editors have independently chosen the products listed on this page. If you purchase something mentioned in this article, we may
earn a small commission
.
I've spent the past year thinking a lot about "wellth" — the idea that success is found in a lifestyle devoted to mental, physical, and emotional health. (I even wrote a book about it.) In this new series, we're celebrating visionaries who embody what it means to be wellthy.
Kathryn Budig is one of our nearest and dearest friends (she's blogged for us since 2010!). We've shared lots of meals, yoga classes, and even weddings together! Her Aim True philosophy is hard not to love and will also be coming to a bookstore soon!
MBG: Favorite way to sweat?
Favorite healthy place to eat?
Favorite holistic treatment?
Anything with essential oils.
What's your favorite way to get some nature?
I love taking my dogs down to a local spot on the water.
What does feeling comfortable in your own skin mean to you?
It means knowing I'm honoring my body and accepting love from myself and others.
What does wellth mean to you?
It means awareness of what my personal body craves and making sure that I tend to its specific needs without bowing down to the noise and expectation of others.
Any advice for someone who's looking to follow their passion?
Yes. Set your aim, make it strong, and understand that not everyone will agree with you. Home in on what makes your heart beat and pursue it unapologetically.