Gabby Bernstein On Dealing With Stress, What She Would Tell Her Younger Self, And #Wellth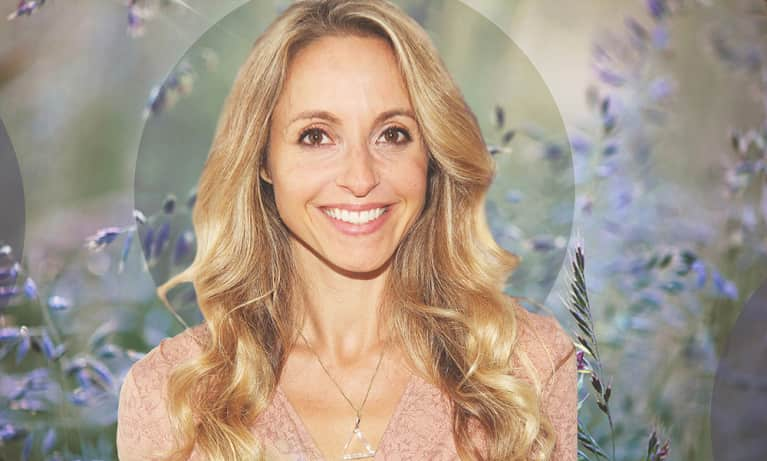 I've spent the past year thinking a lot about "wellth" — the idea that success is found in a lifestyle devoted to mental, physical, and emotional health. (I even wrote a book about it.) In this new series, we're celebrating visionaries who embody what it means to be wellthy.
Bestselling author, speaker, and spirit junkie rockstar Gabby Bernstein has been a dear friend of mbg since 2010 -- back when mbg was just a baby!
Favorite healthy place to eat?
What's your favorite way to get some nature?
What's your favorite way to break a sweat?
Favorite holistic treatment?
How do you destress/practice self-care?
If you could go back in time and give advice to your 20something self, what would it be?
Calm down it's all going to be awesome!
What does wellth mean to you?
True success is an inside job.
Any advice for someone who's looking to build a life that they love and follow their passion?
Stay true to what's real. The more authentic you are, the more powerful you will be. All the world wants from you is your authentic truth.