Chris Kresser On Healing, Dealing With Stress And #Wellth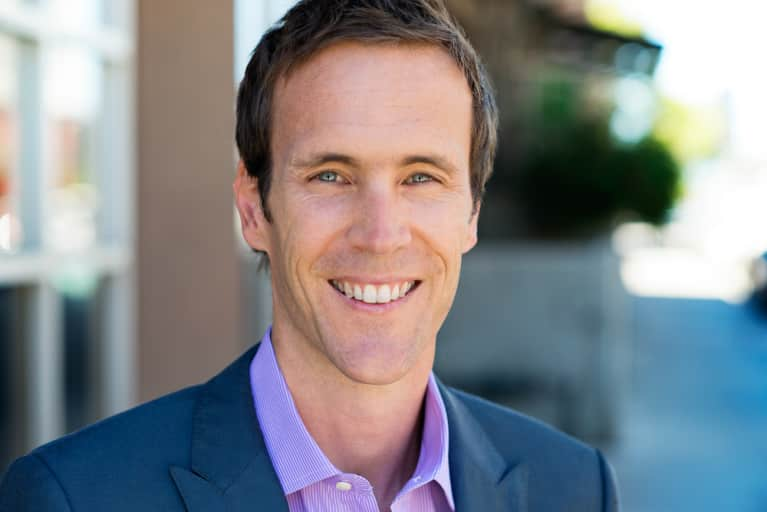 I've spent the past year thinking a lot about "wellth" — the idea that success is found in a lifestyle devoted to mental, physical, and emotional health. (I even wrote a book about it.) In this new series, we're celebrating visionaries who embody what it means to be wellthy.
I first met Chris Kresser back in 2014 as he gave a great talk at our revitalize event about the evolution of food and how Paleo helped him personally heal. Chris is a true wellness warrior who's on a mission to help everyone in the world take back their health.
mbg: Favorite way to break a sweat?
CK: Marital arts training.
Favorite healthy place to eat?
We're fortunate to have so many where we live, in Berkeley, California. We've been loving this little French bistro with local, organic produce and pasture-raised meat called Lalime's.
Play with my 4-year-old daughter, take a walk in the woods, go in my infrared sauna, cook a meal, listen to music, do Taiji or yoga.
What's the biggest life lesson you've learned about the healing process?
That it takes a community. Many of us have a tendency to isolate ourselves when we're sick, which is the opposite of what's needed. Opening up and reaching out to friends and family for support is essential. We're not in this alone.
Favorite place to get some nature?
The beach, and in particular the ocean. I'm a lifelong surfer.
What does wellth mean to you?
The ability to live your dream, whether that's pursuing your art, being the best parent you can be, or transforming other people's lives.
Any advice for someone who wants to build a life they love?
Just take the first step, whatever it is, and then the next step after that. The "perfect time" for making a change will never arrive, but if you take that first leap of faith the universe will support you.