Tara Stiles On How She Breaks A Sweat, Finds Balance, And #Wellth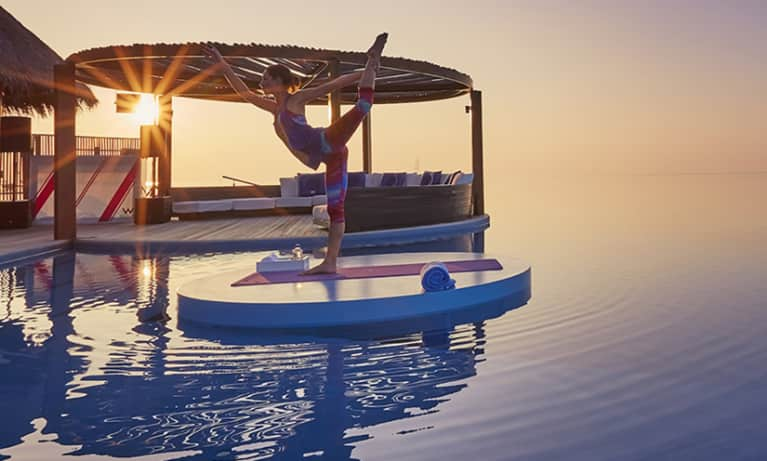 Our editors have independently chosen the products listed on this page. If you purchase something mentioned in this article, we may
earn a small commission
.
I've spent the past year thinking a lot about "wellth" — the idea that success is found in a lifestyle devoted to mental, physical, and emotional health. (I even wrote a book about it.) In this new series, we're celebrating visionaries who embody what it means to be wellthy.
Tara Stiles and her husband Michael Taylor quickly became two of my closest friends since I first met them in 2010. Tara played a huge role in healing my lower back, and their philosophy on movement has had a lasting impact on me. (It's something I talk a lot about in my book!) She's also been such a tremendous supporter of all things mbg and is one of the most optimistic and inspiring people I know!
mbg: Favorite way to break a sweat?
Favorite healthy place to eat?
Spring Street Natural or Bubby's.
Any favorite holistic treatments?
Favorite place to get some nature?
Hop on a plane away from NYC.
What does balance mean to you?
Being in an easy-going physical and mental state where I can handle whatever life presents, without being consumed.
What does wellth mean to you?
Freedom to be able to spend my time how I choose.
Any advice for someone who's looking to follow their passion?
Start exploring your passion now. You don't need anything other than your energy to begin. Drop any idea that you need to change your life before you begin. There is no need to force a change, or do anything risky. Just begin.