Why 2016 Could Be A Big Year For Elephants (A Conservationist Explains)
mbg is thrilled to announce a new partnership with the World Wildlife Fund — the world's leading conservation organization. Stay tuned for more on its incredible initiatives to protect our planet's most valued species and natural spaces.
Elephants are an important cultural icon in South Asia. To the community, including my family, they represent luck, strength, and hold great religious significance.
The animals adorn historical artifacts thousands of years old, which act as powerful reminders of how long we, as a people, have had a close relationship with elephants in Asia.
However, their stature as an important part of many Asian cultures has not secured their future.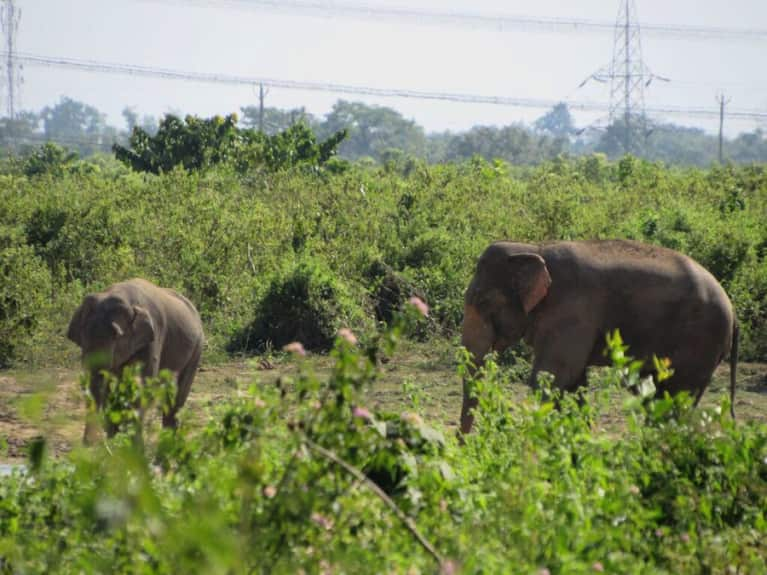 Elephants in Asia, only numbering less than 50,000, are in great trouble today because of threats including habitat loss, males being poached for their ivory, and, more frequently, harmful contact with humans — a threat most commonly referred to as human-wildlife (or human-elephant) conflict.
Elephants in search of food and crossing through large tracts of land often pass through human habitation and farmland. During these encounters, conflicts arise and result in damage to crops, destruction of livelihoods, and, in some extreme situations, death to both humans and elephants.
Working at WWF, however, I get to be a part of the solution to protect elephants and local communities. Here's a list of three initiatives I am hopeful will help reduce and prevent human-wildlife conflict in 2016:
The future of elephants can be a bright one.
1. Using technology for early detection.
Today, we have numerous technological advances at our fingertips to address the world's toughest challenges. In the conservation field, we're thinking outside the box to find ways to incorporate this technology into our work.
Just last year, I worked with my colleagues both here in the U.S. and in India to develop and test a seismic detector that, if successful, will be able to detect the footsteps of elephants long before they reach crop fields.
These detectors will set off an alarm alerting trained community response teams to safely drive the elephants away from human habitation using noise and light deterrents (flashlights, firecrackers, etc.) well before they can cause any damage. We tested this new technology in the WWF's North Bank Landscape in Assam — a region where 80 percent of elephant habitat has been lost and conflict with elephants is very high.
2. Understanding elephant movement patterns.
Emotions run high in human-wildlife conflict and there's an urgent need for swift and effective solutions. Research is critical to properly understanding the human-wildlife conflict profile in any particular area because the circumstances vary from one community to another.
Understanding the conflict profile means knowing how many elephants are coming into an area, where they're coming from, and which ones are raiding crops in order to put the appropriate interventions in place. Equipping elephants with satellite collars to track their movements and behaviors is key to collecting this data. WWF plans to collar more elephants in the coming year to find ways to ensure a more harmonious future for both people and wildlife.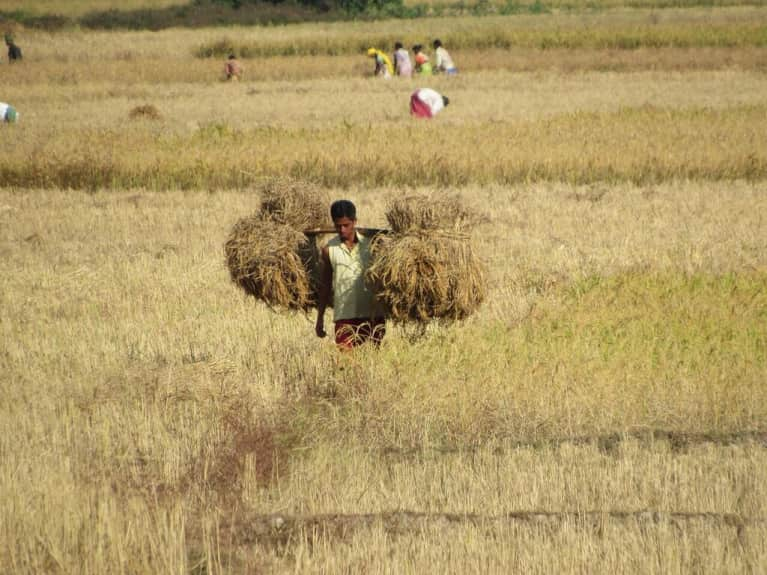 3. Building a more collaborative approach to reducing human-wildlife conflict.
Human-wildlife conflict is a very complex issue that involves a number of stakeholders. WWF can maximize its impact by working with local communities, including government agencies like the Forest Department or relevant wildlife authority, NGOs, and other partners.
In terms of addressing human-elephant conflict in Assam, we work with traditional partners like the Forest Department and local communities but also engage nontraditional partners like tea companies. The world-famous Assam tea comes from this part of India where the fertile soil and climatic conditions prove fruitful for its cultivation.
Since much of their habitat in this region has been destroyed, elephants come down from forested protected areas in the north during harvest season and spend much of their days in the tea plantations that dot the landscape because they offer shelter and shade. The elephants then move into adjacent paddy fields to eat their fill of rice plants at night. This makes tea plantations hotbeds of human-elephant conflict both for plantation workers as well as adjacent rice farmers.
WWF recently signed an agreement with Apeejay Surendra Group, one of Assam's largest tea companies, to implement actions that would reduce and prevent human-elephant conflict in some of their most affected tea gardens. We work with Apeejay to grow thorny bamboo that serve as fences to protect plantation worker colonies from elephants in the vicinity, train response teams from among plantation workers and provide them with noise deterrents like firecrackers to drive elephants away, and put up awareness signage across the plantations to inform workers of actions to take when they encounter elephants on the premises, among others.
The future of elephants can be a bright one. With innovations in technology, robust research, and collaborations of many kinds, we can work together to further elephant conservation and secure a future in which people and elephants thrive.
Written by Nilanga Jayasinghe, a wildlife conservation program officer at WWF. For more information about WWF's Asian elephant conservation work, click here.