9 Foods A Celebrity Physical Therapist Swears By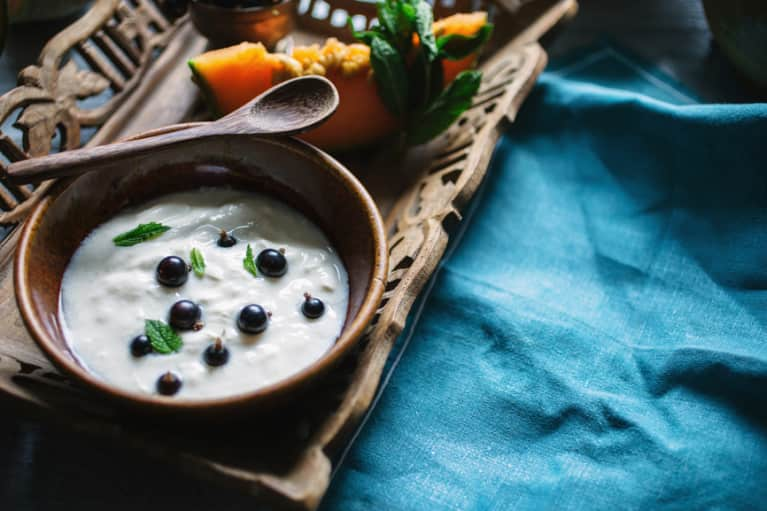 Not only is Karena Wu certified in Pilates and strength training, she's also a busy physical therapist, specializing in manual therapy, and appears regularly on CBS and The Dr. Oz Show to share her knowledge.
We try to stay along the straight and narrow, but life can throw us a curveball and derail us in a hot second.
I like the KISS formula (Keep It Simple, Stupid). As I've gotten older, I find simplicity a much easier way to deal with situations in life and keep things in order.
Between running my own physical therapy practice and promoting a new book, I've had lots of long days recently. That means that I need to keep my body nourished and healthy to avoid illness and injury.
I've found that the following snacks and foods are super easy to incorporate into my day and keep in the office, my apartment, and in my purse. I always try to incorporate items that serve at least double duty!
It has lots of helpful probiotics that nourish the digestive system and fill you up as a quick snack. Useful during my patient care days.
It's the high-fiber, filling, and healthy fruit that keeps the doctor away! I eat as a snack or before my main meals to help fill me up.
Filling and nourishing protein helps boost the metabolism and repair muscle tissue. I eat them in the a.m. as a very light breakfast or on the go when I'm running from the office to a private client.
For hydration, cleansing, and overall nourishment of the system to maintain homeostasis. It affects hunger, fatigue, stress, and dehydration.
First thing in the morning, I drink room-temperature water (at least 16 ounces) to help nourish my organs and start the breaking of the "fast."
I look for something with a lot of protein and fiber to start the day. It fills you up and helps keep you regular!
6. Unsweetened almond or soy milk
I love it with my cereal in the morning or even as a drink that's filling and healthy throughout the day.
Dark, leafy greens nourish you with essential vitamins and minerals as well as fiber. I usually eat them sautéed as a side for dinner.
Healthy to cook with and nourishing for the body from the inside out. I also use it on my hair and skin to help hydrate — and it smells yummy!
A great, easy, and high-protein snack for long days at the office. I use them during patient care when there is no time to take a snack break.