Decluttering Tips: Being Book Smart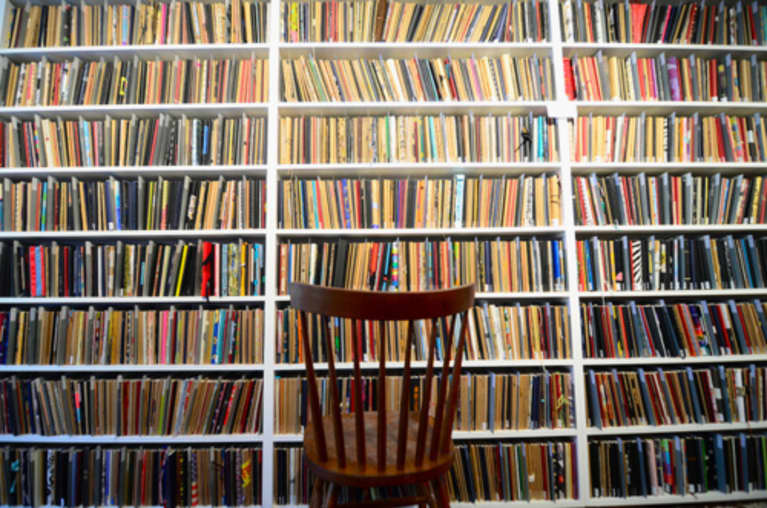 Hi, I'm Sondra and I'm a bookaholic.
As a professional organizer, I mostly practice what I preach. My nut mixes and brown rice each have their own sealed containers and my clothes hang neatly on huggable hangers. I throw away junk mail as it crosses my threshold. And my to-do list is kept efficiently on toodledo.com. But I will always have my own clutter challenges -- a problem I convincingly tell myself keeps me in touch with my clients.
I basically keep amazon.com in business. If I meet an interesting writer, I buy his book. If a yoga instructor quotes something life-changing in her class, I find out the source and make the one-click purchase. An inspiring TED video, or cure candida classic, I can't help myself, I get those too. Now I have bookshelves overflowing with memoirs, chick-lit, New York Times best sellers and self-help galore (don't even ask about my Kindle).
After some deliberation, I have finally made the difficult decision to attack my bookshelves head on and clear the clutter.
STEP 1. Schedule time for this project.
I set a time when I knew my husband would be out and I could take my time mulling and reminiscing.
If you don't set a specific time on your calendar, this task will continually creep to the bottom of your list. Put it in ink somewhere.
STEP 2. Create a list of criteria in advance.
Before tackling my bookshelves, I wrote down my screening questions for keepers and tossers. It's a solid list; feel free to steal it.
1. Reasons to keep a book:
a) It is one of my favorites of all time.
b) I plan to read it one day in the next two years.
c) A friend/mentor/role model wrote it.
d) It makes me smile (not stress) when I look at it.
2. Reasons to donate a book:
a) I read it (any time - ten minutes or ten years ago) and will never read it or reference it again.
b) It is falling apart (recycle, don't donate it anywhere).
c) It is outdated (e.g. a guide to NYC from 1999 won't do much good now).
d) I am keeping it because it looks cool to have it in my shelf (e.g. an old ragged copy of the             Fountainhead, which I have still never read).
STEP 3. Get comfortable and down to business.
I put on my most comfy lululemons, got myself a tall glass of water and started pulling books. I referred back to my criteria list and made the difficult decisions. I kept some gifts, tossed others. Held on to one book by a former writing teacher, got rid of another.
In the end, I had 47 books – some from the nineties, others from this year - on the floor ready to leave my home.
As a strategy, you can set a number of books with which you would like to end up. Or an amount of space you would like for them to occupy. Then work toward that goal.
STEP 4: Get rid of them.
I am holding on to my give-away books for one week for friends to browse for the taking. After that I will take them to my local library for donation.
There are lots of options for clearing out your used books.
Many local non-profits and libraries will take your used books.
You can sell them on ebay or to a local bookstore.
Swap and trade books on a site like bookcrossing.com.
Have a book swap event and pick up some friends' used goods.
Get creative and repurpose them.
Pick one and don't let all of your hard work go to waste!
Maybe books aren't your weakness (but if they are, check this out: bookshelfporn.com. Perhaps yours is CD's or scarves or shoes. Whatever the case may be, the steps above can help you keep your addiction clutter-free (and as a bonus… make room for more).
image via