YouTube Superstar Casey Neistat On Working Out, De-Stressing, And #Wellth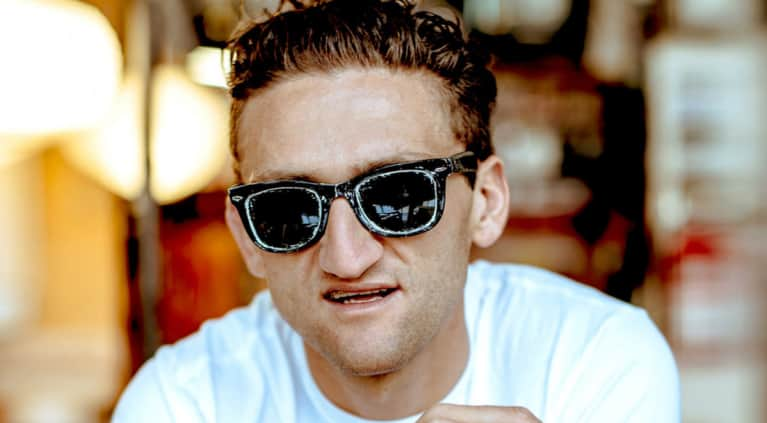 I've spent the past year thinking a lot about "wellth" — the idea that success is found in a lifestyle devoted to mental, physical, and emotional health. (I even wrote a book about it.) In this new series, we're celebrating visionaries who embody what it means to be wellthy.
Casey Neistat is one of the most successful YouTube stars on the planet. You may not recognize the name, but chances are, you've seen his work, as he recently created one of the all-time coolest snowboarding videos, a viral sensation that's been viewed almost 13 million times. But Casey's journey to fame and epic success wasn't easy. He dropped out of high school in Connecticut, then lived on welfare in a trailer park as a teenage parent.
Neistat told IndieWire that he moved to New York City when he was 20, took a job as a dishwasher, and "started making movies nonstop. I didn't have any friends so I would just sit at home all night editing on my iMac." He found some success and started working for the artist Tom Sachs and kept making movies. Soon after, he landed an HBO series (The Neistat Brothers) and then came YouTube. The rest is history.
mbg: Favorite way to break a sweat?
CN: Running. I love to get out and run. It's freezing right now in New York City, which means you're starting from ice cold — the sweat must be earned!
Favorite healthy place to eat?
A grocery store. I am too much of a control freak when it comes to food. I like to get exactly what I want and a grocery store is always my favorite place to start.
See answer #1. Seriously. A run is the only way to escape the endless emails, calls, texts, and people! My runs are the only time I can just think without distraction.
What's your favorite way to get some nature?
I am a person of extremes. I also live in New York City. I only feel truly immersed in nature a few times a year. Skiing is one way. I love the sport of it, more so I love being out in fresh air, away from the car horns and garbage trucks.
What does wellth mean to you?
Wellth is waking up in the morning and going to bed at night and in between doing what you want to do. (I think Bob Dylan said that.)
Any advice for someone who's looking to build a life that they love and follow their passion?
This interview has been edited and condensed.