Iconic Designer Mara Hoffman On Stress, Skin Care And #Wellth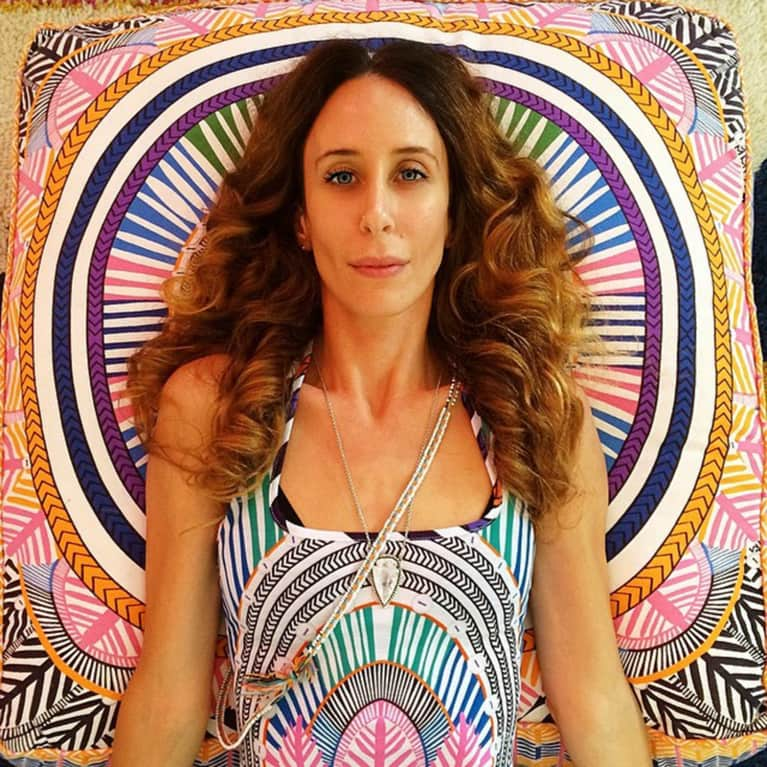 Our editors have independently chosen the products listed on this page. If you purchase something mentioned in this article, we may
earn a small commission
.
I've spent the past year thinking a lot about "wellth" — the idea that success is found in a lifestyle devoted to mental, physical, and emotional health. (I even wrote a book about it.) In this new series, we're celebrating visionaries who embody what it means to be wellthy.
I was first introduced to iconic designer Mara Hoffman by our mutual friend and mbg meditation master, Charlie Knoles. Within just a few minutes of conversation, I quickly learned that Mara was a big meditator and had a passion for all things mindbodygreen!
mbg: Favorite healthy restaurant?
MH: I love Souen — not only is it tasty but also macrobiotic and super healthy.
Any skin care product you love?
I love oils, especially argan and coconut because they have multi-purpose benefits.
Daily meditation is a must for me.
Favorite way to escape the city to get some nature?
My house in upstate New York, in Stormville.
What does mindbodygreen mean to you?
Even before I had my son, my mother always said to me, "Treat yourself as you would treat your own child" and I always try to remember that so that I allow myself rest and care when I need it, even when life gets crazy and busy ... and mindbodygreen helps me keep on track to do this.
What do you love about your work?
Every day brings with it something new.
What does "wellth" mean to you?
"Wellth" is a state of mind and being; it's being healthy and happy, having love in the form of my family and friends.
Any advice for someone out there who's looking to build a life that they love?
Following your real passion takes bravery. You have to be OK with falling down while also having the strength to stand back up again. And, as cliched as it sounds, believing in yourself and not letting the negative stuff pull you down. Lastly, I think having a point of view that sets you apart from the masses is incredibly important; nurture your vision and own it.
This interview was edited and condensed.