5 Stages Of Realizing Your Dreams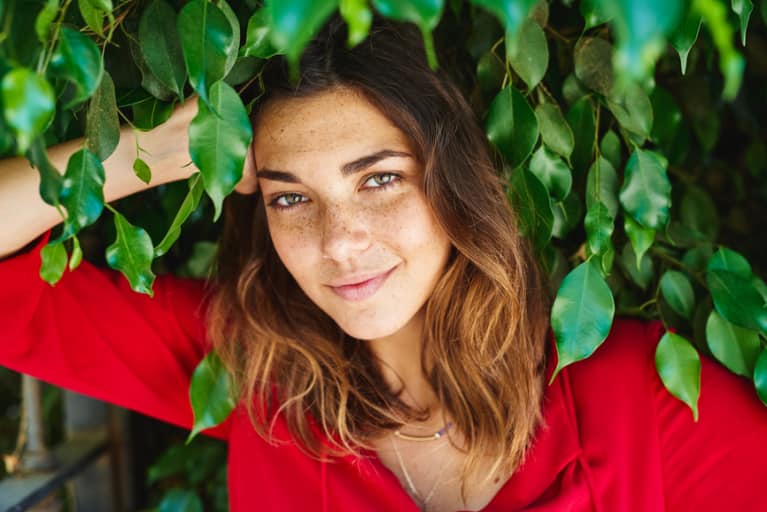 Shonda Rhimes beautifully described the journey to success as always trying to get somewhere, and as soon as we reach that place, worrying we won't get to stay. Things seem almost too good to be true.
I experienced this firsthand when I left my corporate job to follow my heart and work as a life coach and mentor. I went through several stages of striving, failing, trying again, achieving my goals, and making new ones.
Every level of your life will demand a new, different you. Challenges make you grow. As you grow, your dreams will evolve with you.
I've identified the five stages of the goal-making and -setting process. Whether the goal is to lose weight, get out of debt, find your life purpose, or just be happier, there are certain milestones and checkpoints you can look for on the journey.
Knowing the stages will help you navigate them with more grace and ease. It's not a cut-and-dried approach, but it can definitely save you some sweat and tears.
Phase 1: Hustle — but enjoy it.
First, you have to identify what you want. Once you do that, you start hustling for more followers, more clients, more sales, more recognition — whatever will help you get where you want to go. I tell young entrepreneurs to make sure that there's love in your hustle.
It's great to work hard, but make sure you're having fun along the way. If you begin to resent the fact you haven't reached your goal despite all your hark work, try to focus on the joy in the journey. Instead of trying to get there, recognize that knowing what you want, in some sense, means you've already arrived. It takes time to build momentum. Don't give up — just keep plugging away with joy and more love.
Phase 2: Celebrate your success and accept that it's real.
Once you've reached the goal you set, you have that fleeting sense of euphoric triumph. Whether you landed the sweet contract, the major book deal, or reached the ideal number on the scale, you think, "I did it. I've arrived! I got where I have been trying to get for so long."
Almost immediately, fear sets in. We worry, "Will it go away?" Things seem too good to be true. You wonder whether people will take you seriously. This fear-based reaction to living at a new level is normal. You aren't used to the success, so naturally it could feel a little uncomfortable at first.
Prepare yourself for this stage by owning your worth and valuing yourself on the road to achieving your goals, not making your self-worth contingent on achieving them. When you believe in yourself and what you have to offer, the misalignment is brief and mild.
Phase 3: Reconcile your expectations with reality.
You get to that elusive place. You have a successful home-based business, you paid off your credit card debt, or you found your soul mate. In this phase, you've accepted that you have what you wanted, but you wonder why living your dreams feels so different from what you expected.
The key word is expected. Our expectations are our downfall. They rob us of enjoyment of what we actually have. "When I have what I want, I will be happy." If we associate our life's happiness with the achievement of a certain goal, we will inevitably be left wanting. Instead, focus on what positive occurrences have materialized in your life, and set new goals for the things you still desire.
Phase 4: Enjoy how far you've come.
In this phase, you recognize that you've worked really hard and have created a solid, lasting change. You may take a vacation and decide not to work the entire time; you might celebrate by scheduling more fun with family and friends. But you don't have to wait until you reach that goal to feel proud of yourself. No matter what phase you're in, be proud of yourself every day that you show up and do the best you can. That is worth celebrating.
Phase 5: Recharge, reset, and recalibrate for bigger challenges.
In Phase 5, you're still relaxing and enjoying what you've created. But this phase doesn't last long. Our nature is to strive for more. We're always thinking about our next goal and what we can do to become stronger, healthier, and happier. So take some time to relax. Enjoy your beautiful life. But then roll up your sleeves and dream even bigger. After all, the journey is the reward.
What stage are you in? I'd love to hear.
Related reads: