The Serum That Will Change Your Skin Forever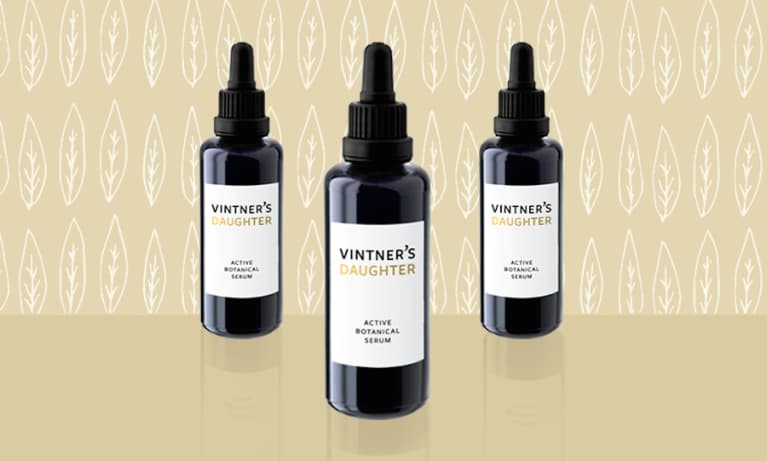 In this series, we'll spotlight one better-for-you-beauty-buy every week that not only does what it promises to do but also upholds the green, natural approach to beauty and skin care we value so much. Trust us when we say you can trust our beauty editor, Allie White — in her time here, she's tried upward of 400 different creams, sprays, serums, tonics, etc. These are her favorites.

Typically, the word "potent" isn't something you want associated with anything you're about to slather all over your face. But when it's in reference to the Active Botanical Serum from Vintner's Daughter, the adjective is definitely welcome and highly apropos: after only one application, I noticed a major difference in the clarity, texture, and tone of my skin.
Containing 22 of the world's most active whole plant botanicals (Hazelnut! Carrot! Evening primrose! Oh my!), it's no surprise this serum is so dang powerful. Not only do all the ingredients work together to maximize their effectiveness, the base is grapeseed oil, which has very small particles and can penetrate even farther into your skin than a lot of other oils.
I know, I know: the traditional line of green thought is to use products with as few ingredients as possible. But the Active Botanical Serum can easily replace almost every other skin care product you're using, so the double-digit ingredient deck is really pulling triple or quadruple duty (and working, to boot).
Full disclosure: this little bottle of skin gold will run you $185, but please believe that if you feel like you've searched high and low for the answer to your skin woes and always come up short, this is so, so, so worth the investment. Just skip your monthly yoga pants purchase in favor of something that will make your face extremely happy for a long time to come.
Vintner's Daughter Active Botanical Serum, $185, vintnersdaughter.com
EWG Score: 1 — low hazard