I Lost 18 Years Of My Life After I Was Wrongly Convicted Of A Crime
In 1991, Fernando Bermudez was 22 years old when he was wrongfully convicted of a murder in New York City. He lost over 18 years in prison, despite the fact that several witnesses recanted their testimony with proof of the real killer that police and prosecutors supressed. This month, Feb 4-14, a play debuts on Off-Broadway based on his life. Bermudez took time to share his story with mindbodygreen editor Kerry Shaw.
When I got to prison, I was furious to the point of not being functional at times. Sometimes I felt suicidal. I knew I needed to channel that incessant anger into a more adaptive defense mechanism to survive.
But it was tricky: I was in an environment where adrenaline and cortisol were always percolating. I was incarcerated with serial killers, and I didn't belong there. So I began educating myself. I read as much as I could. I continued exercising. I thought about earning a college degree to improve what I hoped would be my speaking career.
I thought if I just told the truth, I'd be set free. It didn't work out like that.
One of the things that kept me sane was running. I'd wake up and my hands would shake because my nerves were so frayed. I knew I had to get a healthy dose of serotonin and endorphins. For over 18 years, I ran and helped others learn physical fitness in prison.
To this day, I continue to live a healthy life. I run with my son. Running helps my post-traumatic stress disorder (PTSD), too. That's something else I didn't realize — that when I got out, I'd have PTSD. After my release, I'd wake up in the middle of the night with anxiety.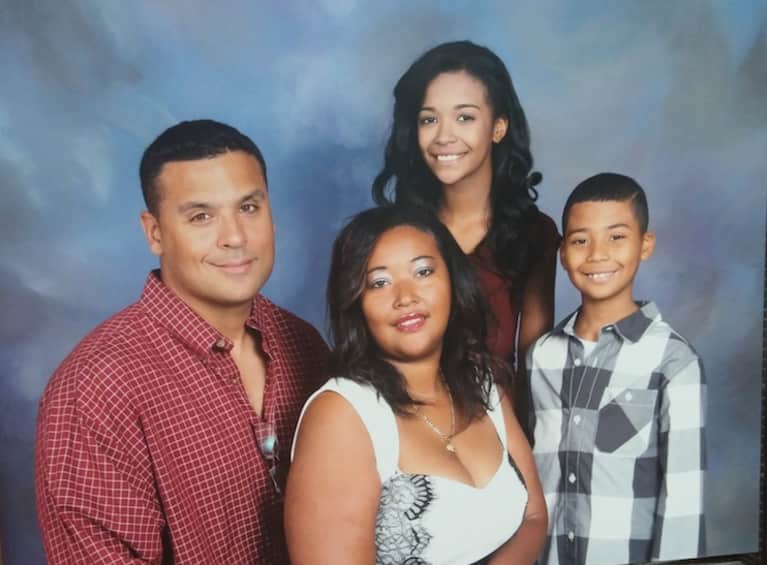 My wife is a pillar of strength. She'd heard about my case and saw my father on TV, on a crusade for justice for his eldest son who'd been wrongfully incarcerated. She said, "I believe him. This guy was wrongfully convicted." She didn't know me, but she began writing and came to visit, and eventually we got married in prison early in my incarceration. Once married, we had the right to conjugal visits in a private trailer on prison grounds.
We had three children in those 18 years. Today our eldest daughter is 22. My second daughter, with whom I published original essays in a new book about wrongful convictions, is 14. She's going to be the lawyer in the family, and my son is 10.
My first day out was a mixture of disbelief and just unadulterated joy, mixed with surrealism. After 18 and a half years, I hadn't touched a tree. I wanted to just touch a tree and run in a park. I ate a homecooked meal for the first time, rice and beans and chicken with pillows of avocado. Being with my wife and children and parents was the most amazing part.
What happened to me could happen to anyone.
But then I had to adjust. Of course I was happy, but I was also scared. A wrongful conviction exacts a heavy toll. I'd been in a 6-by-9-foot cell for 18 years. I needed immediate psychological help, which the State didn't give me. New York State gave me nothing. I had to fight for everything, even psychological counseling.
There was also total culture shock. In 1991, everyone was wearing baggy pants but then it was skinny jeans. Cellphones had been the size of shoe boxes and then they were palm-size and everyone had one. People on the street were using Bluetooth technology. All of these people were talking to themselves as they walked. It astounded me.
After six years of legal battles, I finally received compensation from the State of New York. We moved down to North Carolina, and we love it here. We have an amazing home and I'm building a trampoline and a garden. I'm composting. I'm very happy surrounded by nature.
In the six years since being released from prison, I found work by giving 300 lectures in America and internationally: France, Germany, Italy, Japan, Costa Rica, and other countries. I believe God has moved me to North Carolina to expand my networks. This home has provided me with some stability and I'd like to expand myself as a businessman in real estate, developing homes.
After 18 and a half years, I hadn't touched a tree. I wanted to just touch a tree and run in a park.
My children and I, we've grown together though this. They learned all about my case. They were always asking when I was coming home and why I was in prison. But when I got out, it still wasn't the happy ending that it should be today. If I'm gone too long, they are a little traumatized, especially my youngest. There's separation anxiety. He still sleeps with us in our bed. He needs that comfort to see that I'm still there.
One of the things I'm proud of is this: My children, despite what happened to them, are training to be social justice crusaders. They've been with me when I spoke at Princeton, Harvard, Columbia, and the University of Virginia Law Schools.
By securing funding through real estate sales, my legacy of helping to end wrongful convictions will continue through a scholarship fund. It will award money every year to a student who writes an award-winning essay based upon what they will do after college to fight wrongful convictions.
I love public speaking and sharing my story to educate and inspire people, to tell them never to give up. What happened to me could happen to anyone. If anyone wants to get in touch, I can be reached on Facebook, Twitter, and LinkedIn.