A Green Beauty Entrepreneur On Her Skin Care Routine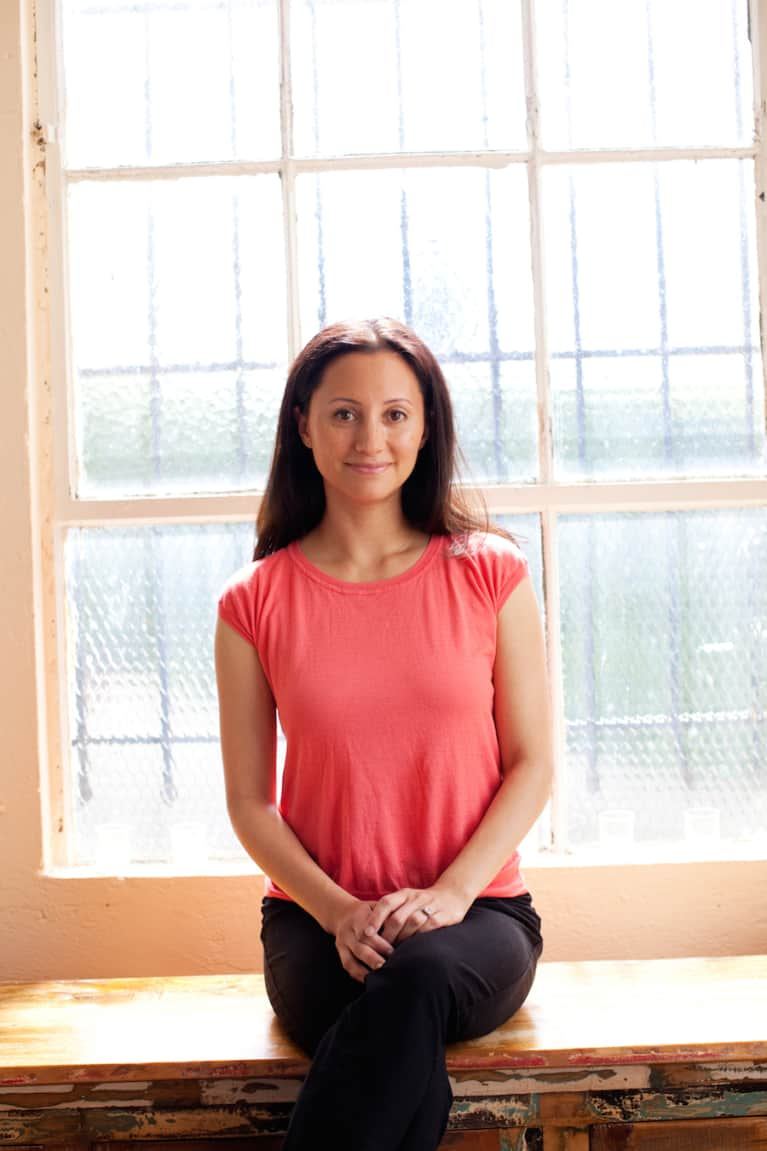 As the founder of Ayla, a go-to retailer for pure, nontoxic, and results-oriented beauty buys, Dara Kennedy knows what's up in the green product world. She also gets to test out dozens of products before settling on the ones she deems effective enough for inclusion in her shop. Here's what she's digging for herself these days.
I've been fascinated by beauty products—skin care in particular—since I was 8. It's kind of strange given that I grew up in a family of academics and engineers, but there's something about the way beauty can combine science and art and culture that captured my imagination.
My beauty products have always held a place of importance in my day no matter what. (I've been known to tote disproportionately large bags of toiletries on hiking and mountain-biking treks across Morocco and Tanzania.)
I'm not obviously high-maintenance, though. I don't wear a ton of makeup or style my hair obsessively. Instead, I take what's probably best described as a nerdy approach to beauty.
I think of my products as tools I use to address what's going on with my skin and hair, and because of that, I really notice what they're telling me every day. Am I dehydrated? Stressed? Eating overly inflammatory foods? (All of the above, usually.) And I'll try to adjust my products as well as lifestyle factors, to the extent that I can, accordingly. It's sort of like doing fun, safe little experiments on myself.
For that reason, my beauty routine changes quite a bit. Here's what I've been doing lately: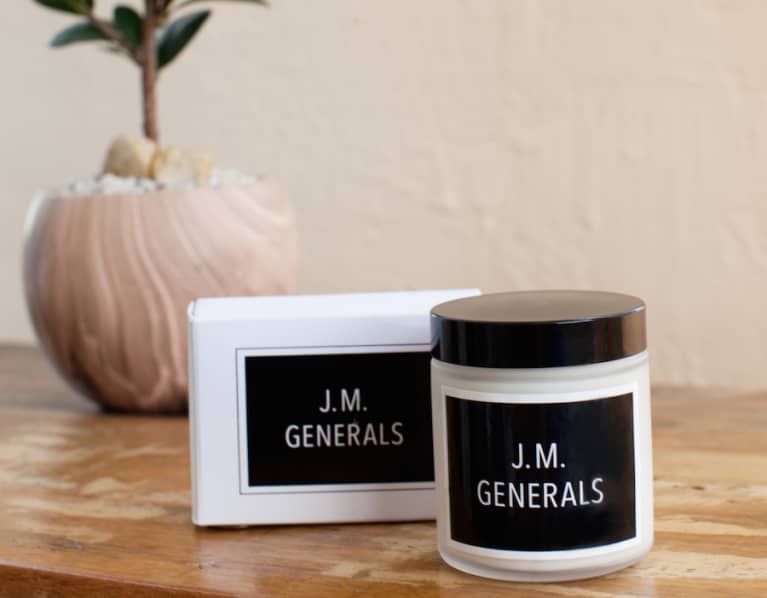 I have two small children and, therefore, very little time to do much of anything! So my routine is pretty streamlined.
I usually take a two-minute shower using my favorite JM Generals x Ayla body soap, which almost feels like washing my body with lotion. You only need a little body moisturizer afterward (if at all), which is a nice bonus.
If I use it, I usually pick MyHavtorn's Body Oil, which is great for boosting elasticity.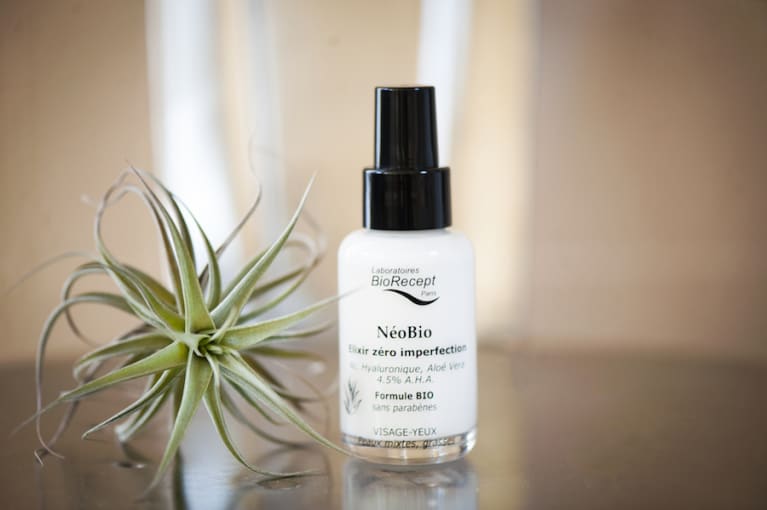 I never wash my face in the shower. Dr. Macrene Alexiades-Armenakas taught me this, and it's the best tip for anyone with sensitive skin: it makes your skin far less red, irritated, and dry.
So I wash very quickly, using BioRecept Mousse de Peau and lukewarm water, at the sink. I love that cleanser because it's purifying but hydrating at the same time.
Then I'll apply an anti-aging serum (lately, I've been completely devoted to Luzern's Firming Collagen Booster, which I put around my eyes, too) followed by a moisturizer.
These days I've been using BioRecept's Bouclier Bio, which has a lovely texture and a simple, soothing formula, and it works beautifully under sunscreen. (I use La Defense SPF 30 from Luzern because it's very light and contains so many great anti-aging ingredients.)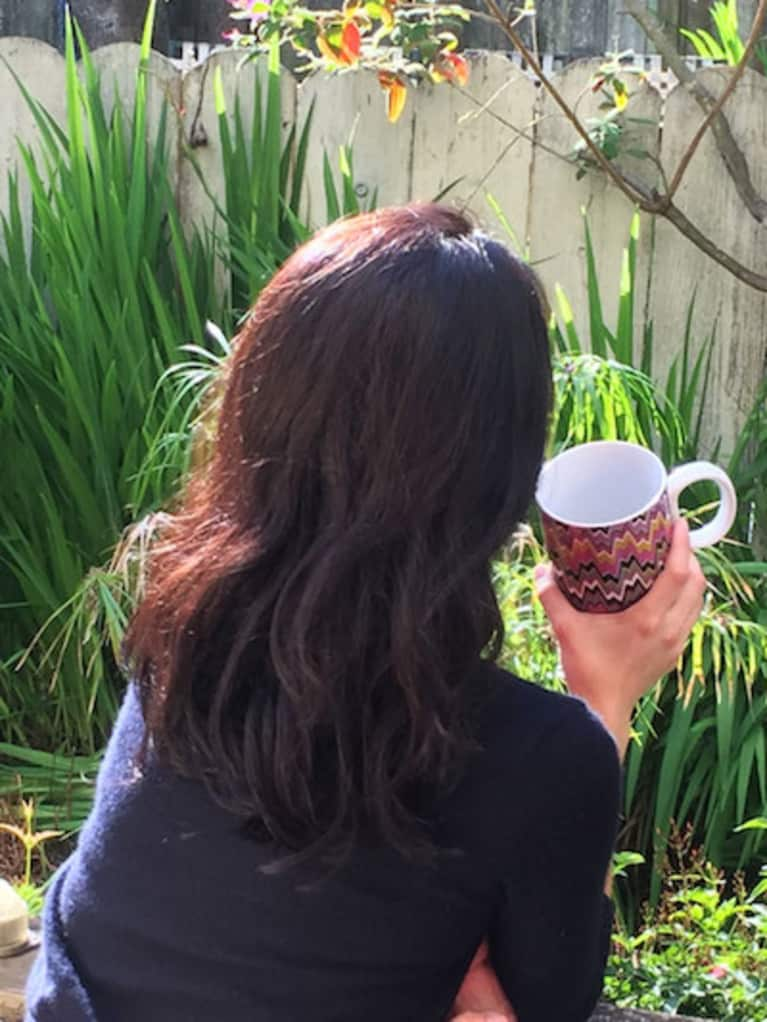 My makeup is pretty minimal. I usually just swipe on a coat of Axiology's Reflection lipstick and The Organic Pharmacy's Mascara.
I've been trying to work with the natural texture of my (rebelliously wavy, frizz-prone) hair by avoiding heat styling. I was really inspired by the cool, bedhead-ish, not overly styled hair I saw in Paris this past fall. I'm not sure I rock that look as well as a chic Parisian does, but I try.
In the morning, I'll give my roots a quick little massage and scrunch in some Reverie MILK on the ends, which I recommend to pretty much anyone with frizzy hair. Because it's a lotion rather than an oil, it works well on dry or wet hair.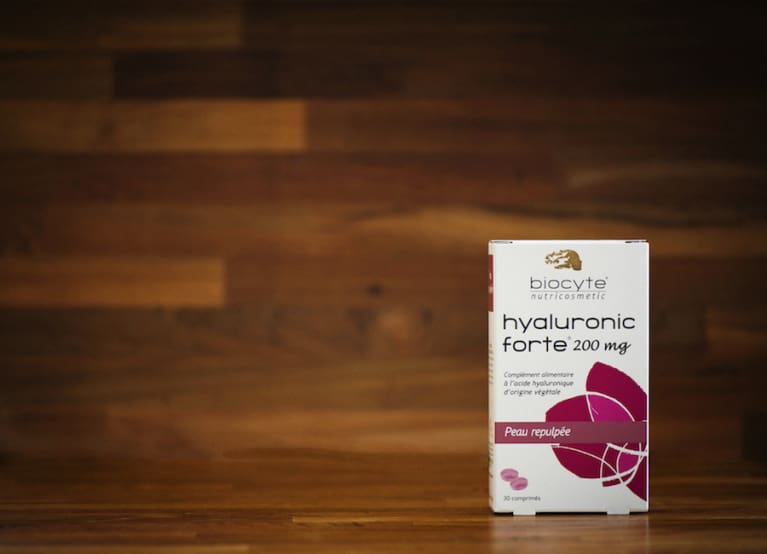 Then I race downstairs and try to eat something healthy in the midst of our family's morning chaos.
I consider my supplements to be part of my beauty routine, too: I take probiotics from Metagenics, fish oils from Nordic Naturals, and hyaluronic acid pills from Biocyte.
The probiotics and fish oils help keep my gut in balance, and the hyaluronic acid pills help boost collagen and plump up fine lines.
I like to go to the gym a few nights a week after putting the kids to bed. Aside from the physical benefits, a nice bonus is the fact that I get to take a long shower after since everyone is usually asleep!
I often start by massaging some Laxmi Triple M Oil onto my face, then letting the steam from the shower do its work.
I shampoo—usually with Reverie's NUDE shampoo, which gives a gentle but deep cleanse—and then condition with something really rich, like their NUDE conditioner or EVOLVh's UltraRepair Reconstructing Masque.
While that's sitting on my hair, I use my beloved JM Generals soap and remove the oil with a muslin cloth. I come out of the shower feeling as though I've had a mini-facial.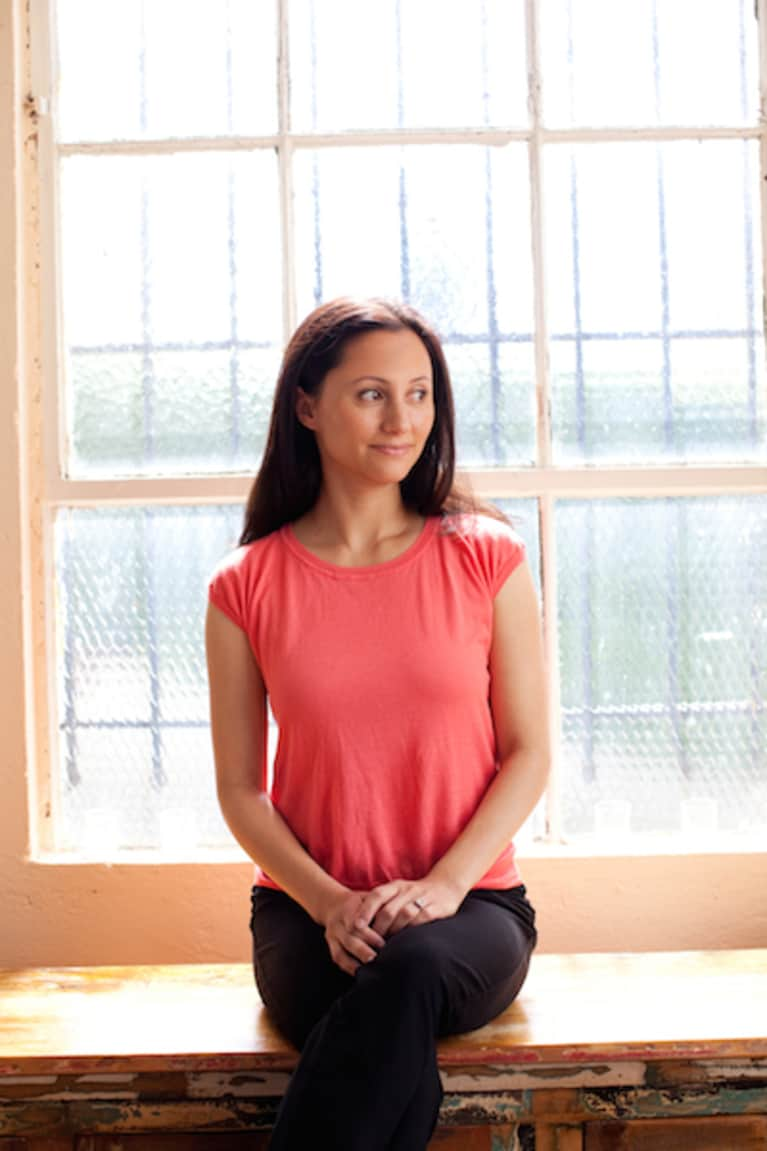 Then, I often apply Luzern's Serum Au Vin on my face to exfoliate, followed by several drops of MyHavtorn's Facial Oil on my face and neck. This product (which is rich in very fresh, potent sea buckthorn oil) works absolute wonders on sensitive skin.
My latest trick for my hair is to rake in a small dollop of Reverie's RAKE styling balm. Then I twist my hair in alternating directions, wrap it up in a Boucleme Curl Towel, and go to bed after meditating for 5 to 10 minutes (a practice I began last year that has, quite honestly, changed my life).
I wake up with cool, beachy waves and a much simpler morning routine.