This Yoga Pose Will Bring Calmness To Your Day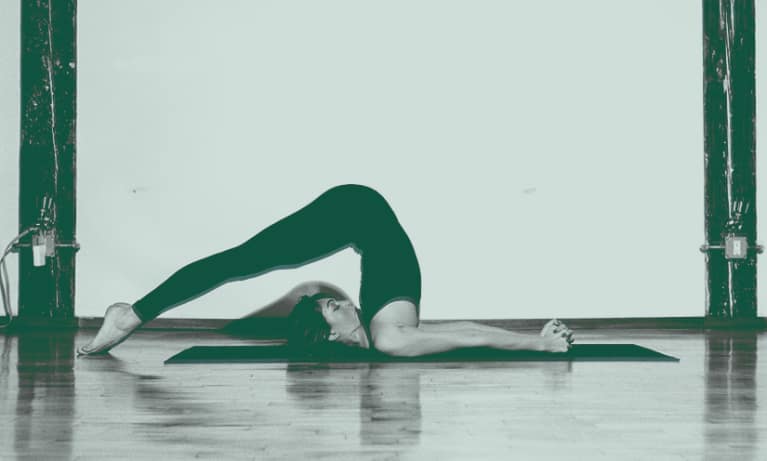 We know that everyone is crazy busy, but movement is vital to a healthy lifestyle — and who doesn't have a minute to spare? Each day this week, we'll share a totally doable yoga sequence from Lauren Imparato, founder of I.AM.YOU yoga studio in New York City. If you're inspired to take your practice to the next level, check out her course: Nourish Your Mind, Body & Soul: A Holistic Yoga Plan for Feeling Your Absolute Best.
Find a variation of this pose that works and feels best for you, and try to stick with it for one minute. At the end, remember to thank your body for everything it does for you, every single day.