10 Things You Need To Know Today (February 3)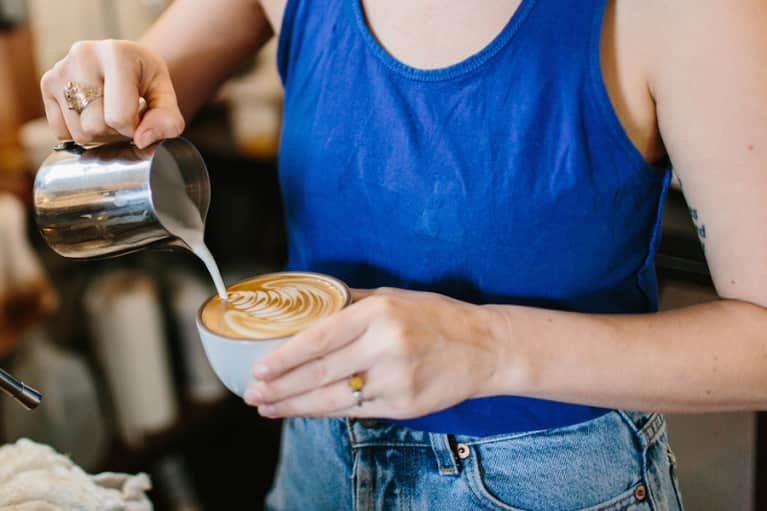 February 3, 2016 — 10:33 AM
1. New Zealand café takes low-fat milk off the menu; customers freak out.
In an effort to reduce waste, a Christchurch coffee shop told its customers they would only be serving whole milk, which sparked a lot of opinions on social media. (New Zealand Herald)
2. BPA-free plastic isn't as safe as you might think.
After research showed BPA to be an endocrine disruptor, many companies started using an alternative called BPS to harden plastic. Now, a new animal study finds that BPS may be just as harmful, with a link to premature birth and disruptions in reproductive systems. (CNN)
3. More Americans are ditching shampoo and conditioner.
Market research shows that purchases of shampoo and conditioner have declined by 4 percent since 2011, thanks to the #NoPoo movement, which encourages washing hair less to restore hair oils, and swapping sulfate shampoos for more natural remedies. (New York Post)
4. The evolution of vegetable-forward dining rejects its vegan roots.
Similar to the nose-to-tail movement 10 years ago, plant-based and vegetable-forward dining is having a big moment in the dining spotlight, but you won't find most restaurants advertising their vegan status. (Eater)
5. Fitness apps may not be as accurate as you think.
Research from the University of Toronto found that popular pedometer apps regularly over- or under-report step count. (Business Insider)
6. Volunteers are teaching yoga to refugees in Greece.
It gives them the opportunity to connect with their bodies and minds, and children are among the most enthusiastic. (VICE)
7. Peggy Moffitt, a 75-year-old former model, is launching a line of athleisure.
Peggy Moffitt Athleisure pays homage to Moffit's Mod aesthetic and background working with revolutionary designers like William Claxton and Rudi Gernreich. (The Cut)
8. This school is making all its freshman wear Fitbits.
All 900 new students at Oklahoma's Oral Roberts University were issued a tracker as part of their "whole-person educational philosophy." (Tulsa World)
9. Young men with a "low stress resilience score" may be more than 40 percent more likely to suffer high blood pressure.
British journal Heart compiled data on young men in the Swedish military and found that a lower stress resilience score was associated with a heightened risk of high blood pressure later in life. (British Telecommunications)
10. Steph Curry is into "floating."