Food Rules I Recommend For Overall Health: A Doctor Explains
Family medicine doctor
By Ernest Brown, M.D., M.S.
Family medicine doctor
Ernest G. Brown, M.D., M.S., is a family medicine doctor in Washington, District of Columbia and is affiliated with Sibley Memorial Hospital and a Referring Johns Hopkins Community Physician, practicing concierge medical house calls. He received his medical degree from Howard University College of Medicine and completed residency in family medicine at Georgetown University/Providence Hospital.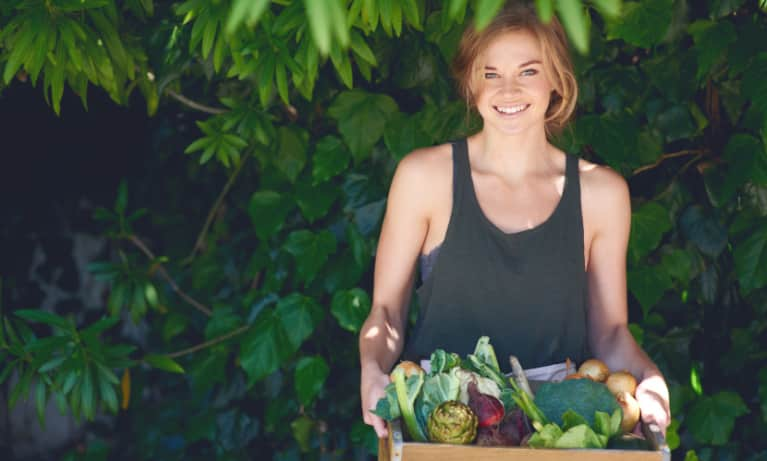 Establishing a healthy diet isn't just about cutting calories or passing on processed foods. It's about changing the way you approach your meals for an overall sense of well-being. It's not about dietary restrictions; it's about healthy eating habits for life.
As a doctor, I often tell my patients that how they eat can be just as important as what they eat.
Here are five simple ways you can create a lifestyle around healthy eating and positively affect your well-being:
It can be tempting to grab a quick bite at a restaurant or fast food venue, but studies show that meals from a restaurant do more harm than good. They're less nutritious, larger in portion size, and prepared in ways that are appetizing but not necessarily good for us.
A good way to avoid the dine-in or takeout itch is to have ready-made meals at home. Whether it's a quick tossed salad or a frozen casserole that you can heat up in the oven, making meal preparation easy can limit your urge to eat out. You might even learn to cook your favorite restaurant-style dishes from healthy, nutritious ingredients.
When you eat is just as important as how you eat. If you're prone to midnight snacking or if the major meals of your day lack structure, you may find yourself skipping meals and losing momentum on your health goals. Research shows that eating later in the day results in slower weight loss over time, and that inconsistent meal times actually affect your body's circadian rhythm.
To counteract these negative effects:
Set a schedule. Choose a time for breakfast, lunch, and dinner, and stick to it. The earlier the better.
Don't skip breakfast. Eating more calories earlier in the day can give you more energy and help you lose weight.
Find ways to keep yourself on schedule. If you tend to get busy and forget to eat, set alarms or schedule your day around your mealtimes.
Adding structure to your dietary routine can not only keep your meals regular but limit your desire to eat out or overeat. If you spread your caloric intake over the course of your day, you'll feel less hungry and more energetic in between meals.
3. Pay attention to your portion sizes.
Portion sizes have been steadily increasing over the years to the point that restaurants actively use this as a sales pitch (i.e., supersized meals). This plays a direct role in our society's declining health and has dramatically changed the way we approach food.
However, there are ways to cut back on your portion sizes and take control of your health. You can curb your portion sizes by:
Serving meals on smaller plates.
Cooking only the portion size you intend to eat.
Eating slower to allow your brain to catch up to your stomach.
Loading up your meals with healthy fruits and vegetables.
By eating smaller portions, you can cut down on your calorie intake and ensure that you're consuming the right amount of energy to fuel your body. You'll feel less bloated after meals and more satisfied with what you've eaten.
4. Drink water at the right time.
Water has long been a valuable tool in the well-being arsenal, but the timing of your water intake is just as significant as how much you drink. A study from the Franz-Volhard Clinical Research Center suggests that drinking 500ml (about 17 ounces) of water actually boosts your metabolism by 30 percent. This metabolic boost peaks around 30 to 40 minutes after you drink, so having two glasses of water before a meal can aid digestion. Drinking water before a meal can also work to curb your appetite to allow for easier portion control.
If you find it difficult to incorporate water into your routine, I recommend trying:
Unsweetened green iced tea
Effervescent electrolyte powder
Fruit-infused water
Sparkling water
5. Don't multitask while eating.
A 2013 study found a correlation between your attentiveness during meals and how much you're eating. If you're distracted or multitasking as you eat, you may consume more than you intend to, resulting in more calories and potentially unwanted weight gain. To keep yourself focused on eating well, you should:
Turn off the TV while you eat.
Leave your phone in another room during meals.
Practice mindful eating: Pay attention to tastes, smells, and colors of your food.
Overall, changing your diet to improve your well-being — both mental and physical — is a state of mind, not a set of rules. If you can change the way you approach your meals with these five simple steps, you'll be healthier and happier as a result.
Related reads: