A 1-Minute Yoga Sequence To Help You Unwind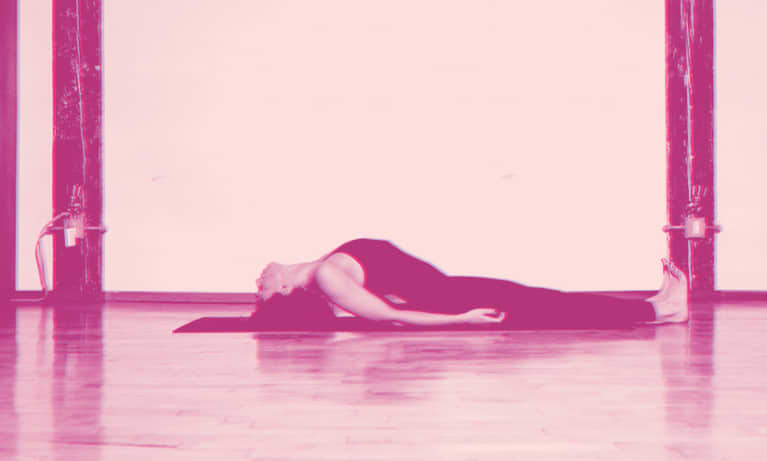 We know that everyone is crazy busy, but movement is vital to a healthy lifestyle — and who doesn't have a minute to spare? Each day this week, we'll share a totally doable yoga sequence from Lauren Imparato, founder of I.AM.You yoga studio in NYC. If you're inspired to take your practice to the next level, check out her course: Nourish Your Mind, Body & Soul: A Holistic Yoga Plan For Feeling Your Absolute Best.
Maybe it's been a long day, or maybe you need a quick afternoon break — this sequence will do the trick. A combination of bridge pose and stretches will help you take a minute for yourself and tune into your body.