Want To See The World? These Beliefs Could Be Holding You Back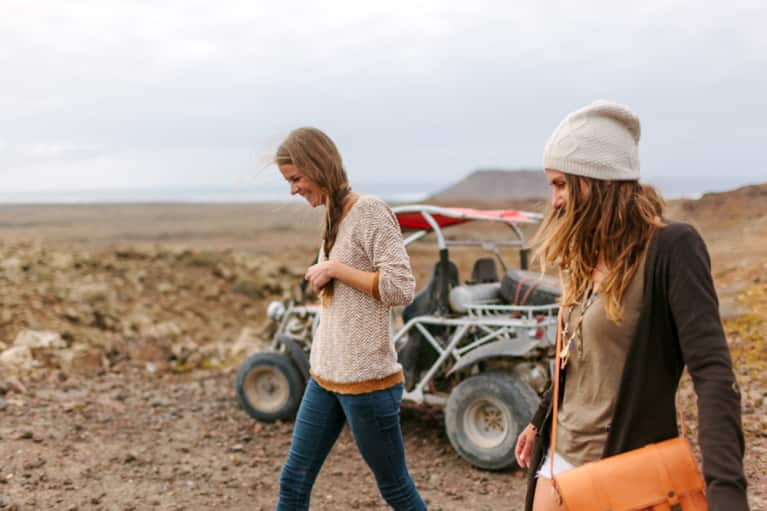 Fourteen years — that's how long I've been getting paid to see the world. Working in the travel industry, I've been privileged to visit exotic places most people just dream of. I've experienced a cultural riot of foods, sites, smells, sounds, and people — and gotten paid for it.
And what's more — I have yet to lose that sense of anticipation I get at the boarding gate or the flutter of excitement as I arrive at a new destination.
In my 14 years in this industry, I've become familiar with a few pervasive stereotypes and perceptions people have about travel. I can't tell you how often I've been asked, "How do you get to travel around so much? What do you do exactly?"
Some people are just curious. Some people seem suspicious. And a whole lot of those people are envious of my job description.
For some reason, people tend to believe that there are very, very limited means by which to travel constantly. Adding to the blanket of inaccuracies floating around our world are the articles about how "I quit my job to travel the world" or "how I went from tourist to traveler." Life isn't one-dimensional, and the "travel world" isn't some club you're just qualified for or not.
These are the three biggest misconceptions about travel that I've seen affect people's desire, ability, or willingness to go on adventures. If you want to see the world, start by letting go of these fallacies:
1. You have to quit your job to travel.
Articles written by travel experts, hackers, bloggers, backpackers, and entrepreneurs perpetuate the idea that a traveling life is reserved for travel writers or digital nomads. By presenting "full-time travel" as an either/or option, they discourage the thousands of people who could find jobs in the travel industry from ever attempting to apply their skills to an industry they want to be in.
2. There are "travelers" and there are "tourists."
I swear, the traveler-versus-tourist debate is as old as the chicken-or-the-egg one. Many seasoned, long-term or professional travelers have a sense of superiority and enjoy making less frequent travelers feel inferior. There are millions of people out there who have equal passion for travel, regardless of the frequency with which they're able to indulge it.
Whether they are independent travelers, tourists, vacationeers, backpackers, or armchair travelers, there isn't a quality or a benchmark that makes you a real "traveler." And no travel style is better or worse than any other. They're just different.
3. Traveling is the only good thing about a job that involves traveling.
Getting paid to travel isn't the only advantage to the people in the travel industry. It's an opportunity to go places that aren't travel destinations but have a lot to offer. If you have to stay in a certain location for a lengthy period of time, you might really get to know the locals, being immersed in a different culture. Most business is either started with or immediately followed by some sort of social activity, which makes it easier to transition from talking about work to talking about life, family, and country.
Don't let clichés and biases define your interpretation of the world. Travel is meant to be freeing. Let it free you from expectations, limitations, misconceptions, and rules. Travel can be personal and professional, part of your life and part of your job. You don't have to make a choice.
Just make sure you get out there and travel.
Related reads: