My Workout Routine: World Champion Rower Josh Crosby
Josh Crosby is a physical powerhouse — he's an ultra-endurance athlete and world champion rower who has created two different global fitness programs. It's hard to keep up with this guy, as evidenced from his weekly workout routine below.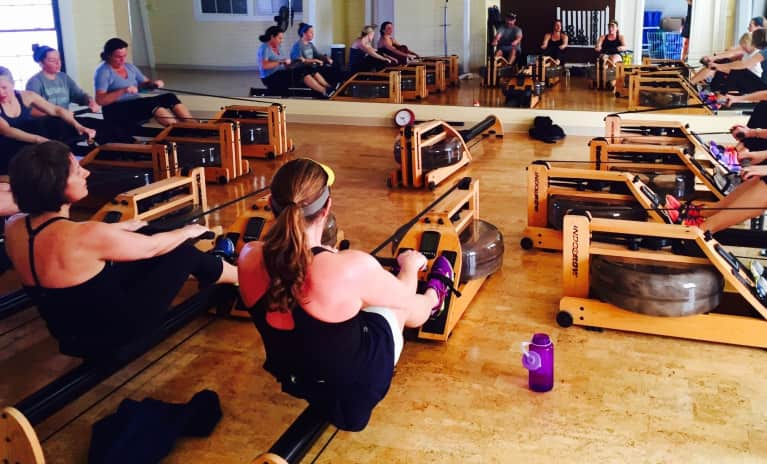 Thursday: Rowing
Indo-Row is my favorite way to work my whole body, improve my flexibility, and use measurement to keep me motivated. Of course I'm biased — full disclosure, Indo-Row is an indoor rowing fitness program that I created. It started in a tiny studio in Santa Monica with a few dedicated students and we are now in 200 health clubs worldwide.
In 50 minutes, I can get a serious interval workout while having fun feeding off the energy of my teammates. We go through skills and drills, intervals, and a race for the "gold" to finish off the class.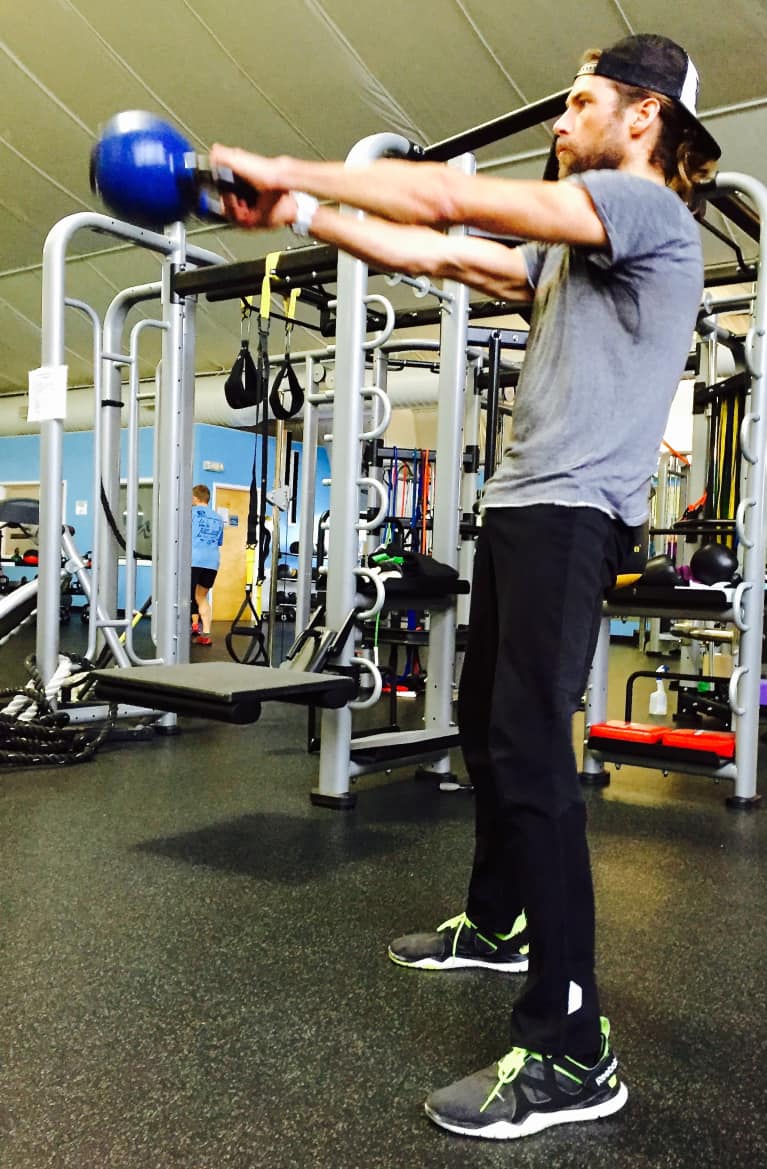 Friday: Weight lifting
Weight lifting is my new jam. I haven't lifted since my days on the U.S. National Rowing team back in the late '90s so I am enjoying using and strengthening my body in a different way. Today's workout was a 50-minute "superset" (back-to-back exercises) working the triceps, biceps, chest, lats, core, and glutes. It left me feeling like a champ but knowing I would be sore!
Saturday: Cross-Country Skiing
I live in New England, and this day was a blizzard and I got out for my first cross-country (XC) ski of the year. I love XC skiing because, like rowing, it's a full-body, low-impact workout. Today, due to time constraints, I hit the local golf course and tried to ski it in under 40 minutes. Setting a goal in whatever I do always keeps me focused. I went steady on the flats and charged up and down the hills — assuming I stayed on my feet. Total time: 39:42 … Just made it!
Sunday: Surfing
The Atlantic seas were alive and well due to the nor'easter that was pushing out from the coast. Got out for my fourth surf of the new year — an hour of exhausting paddling due to furious winds and waves. Some fun rides with my buddy Steve; never surf alone — especially in the winter.
Monday: ShockWave (high-intensity circuit training)
A ShockWave class was my weapon of choice today. Working in teams you do two stations of leg, core, and upper-body strength exercises, and in addition you have two rowing stations that act as the timing mechanism. No one moves on from the other stations until the people on the rowers have finished the set rowing distance the coach gives them the okay. I call this "Positive Peer Pressure," which helps folks of all sizes and abilities reach new levels of fitness. I was cooked after this, but the post-storm magical waves were calling me and I hit the sea for another 90-minute surf session. When do I work, you're wondering? Not every day gives me this luxury, but when I have the time, I take it.
Tuesday: Recovery (myofascial release)
Not feeling hot. Taught my class at Equinox and then listened to my body and did a little myofascial release to help clear out some of the week's built-up toxins and stiffness. I focused on rolling my I.T. band, hamstrings, and psoas while watching surf movies, to fire me up for the next time I can jump into the salty sea.
Wednesday: Swimming
Feeling a bit more energized than yesterday, I hit the pool for a "quick and dirty" 1-mile swim. Focusing on form and a steady stroke I did a 400-meter warm-up followed by 200-meter medium/100-meter easy/100-meter hard, repeated three times. Cool down was playing "Monster" in the shallow end with my two girls. With rubber arms, I could only throw them half as far!
Related reads:
5 Ab Exercises You Can Do With A Foam Roller