10 Things You Need To Know Today (February 2)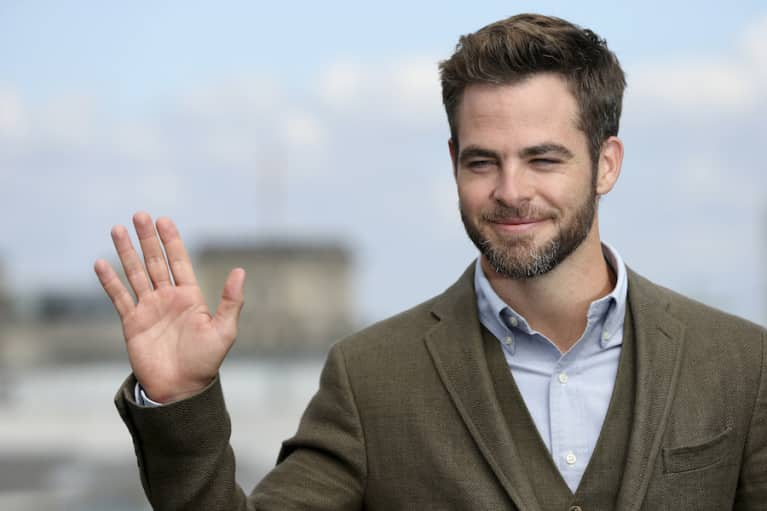 1. Chris Pine is all about meditation for anxiety.
When asked if he had any advice for anxious young actors, Chris Pine not only said he "knows anxiety well" but offered up his favorite breathing and meditation techniques. (HelloGiggles)
The almighty taco has earned a spot in the college curriculum. The University of Kentucky is now offering a course titled, "Taco Literacy: Public Advocacy and Mexican Food in the U.S. South." (Eater)
3. Zika virus outbreak is declared a global emergency.
The World Health Organization decided to classify Zika as an international public health emergency, which will increase resources for research and fighting the virus. Zika, which is linked to birth defects, continues to spread across the Americas, and Colombia announced over the weekend that more than 2,000 pregnant Colombian women are infected. (NY Times)
4. Almost 40 percent of NFL players think their teams, coaches, or league doctors don't care about their injuries or health.
That's just one shocking statistic from a recent Associated Press survey of 100 NFL players. (AP)
5. Halsey just got real about her endometriosis.
The singer took to social media over the weekend to talk about her own issues with endometriosis and to invite fans to share their own stories. (Twitter)
6. Bad news for seltzer lovers.
It turns out that the citric acid in a lot of flavored seltzers can wear down tooth enamel. (mbg)
7. A very Old World approach to wellness is still going strong.
At the Russian and Turkish Baths in New York City's East Village, age is only a number when it comes to a good shvitz. (NY Times)
8. Facebook knows what you like (like, all of it).
With the help of Facebook's new Audience Optimization tool, these folks came up with a list of the 2,001 things Facebook users like the most. Number one on the list, unsurprisingly, is Facebook, followed by technology and entertainment. Hardly surprising. But the list gets more interesting as you continue down. Example: Number 60 — Woman. (The Verge)
9. Your nail polish is about to get a lot more vegan-friendly.
Chrome Girl, a new line of toxin-free, vegan-friendly nail colors already has celebrity fans. (Observer)
10. Chris Pratt talks persevering when it comes to your dreams.
In a reflective Instagram post, the mega-movie star shared how 15 years ago, he ate sardines and hustled for gas money just to get by as a struggling actor, but encouraged everyone to "never stop believing." (Entertainment Weekly)