The #1 Makeup Mistake Women Make (And Other Tips From An Eco Beauty Pro)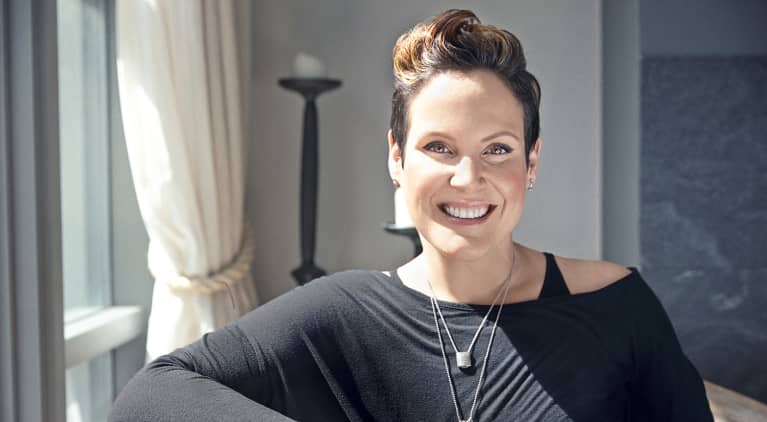 At mindbodygreen, we get to meet the female entrepreneurs who are passionate about making the world a healthier place. In this new series, we're profiling #WellnessWonderWomen who inspire us with vision and dedication — and hopefully inspire you, too.
When two of my favorite green beauty experts said they swore by a brand called W3LL PEOPLE, I knew I had to check it out. Soon enough, I was smitten with their Universalist Colorstick and their Bio Brightener — and the lack of toxic chemicals. Most of their ingredients get top scores (1-2) in the Environmental Working Group's (EWG) database.
W3LL PEOPLE's founding team includes a makeup artist, a dermatologist, and a "tree-hugging entrepreneur" (that's our kind of dream team). One of the company's secret weapons is makeup artist and co-founder Shirley Pinkson, who came from conventional beauty gigs at MAC and NARS and has worked with celeb clients like Naomi Campbell and Isabella Rossellini.
After spending decades in conventional cosmetics, she made the switch to green beauty after both of her parents were diagnosed with cancer. After learning more about the potential link between chemicals and cancer, Pinkson became passionate about understanding the ingredients in her own personal products.
Not only is her brand healthier, it's also ushering in a new movement of makeup celebrating feeling good rather than promising unrealistic results or fixing "flaws."
I caught up with Shirley to find out how she started the company and to get some tricks to apply natural beauty.
A Q&A With Shirley Pinkson
What do you love about being a clean makeup entrepreneur?
It's not just about making you look better, it's about making you feel better internally and bringing out the glow.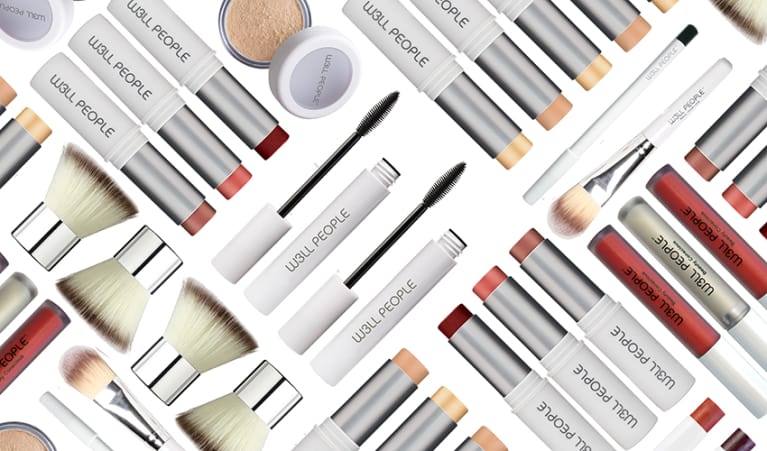 What's your philosophy around makeup?
I'm a makeup artist not to give you the best smoky eye but because I want to make you feel good. I want to let your skin, your freckles, and whatever is unique to you shine through. That carries over to our approach to makeup as a brand: we want to see you. We want to see the things that make you extraordinarily different, the things that make you you. I want to see women taking off the products, not piling them on. Makeup is an accessory to you, not something to cover you up.
What's the one makeup mistake you see a lot of people making?
Simply wearing too much. Makeup exists to accent our individual beauty, not mask it.
What do you do in the morning to take care of your skin?
I don't wash my face in the morning; it's just a quick splash of water in the shower. [mbg will share more on Shirley's routine soon ... stay tuned.]
How does food factor into inner beauty?
Dairy is a big no-no for many people when it comes to their skin. Dairy is a mucus builder. Cutting dairy when you have issues with blackheads can usually help. I'm a big believer in drinking lots of water every day. Your skin and your body need it.
You're a busy entrepreneur. How do you find time to work out?
I try to work out three times a week. It's tough. I just have to give myself a goal to get in 30 minutes. Working out for 30 minutes a day puts my head and my heart in the right place.
Is there a beauty product in which conventional is still king?
No! It just might take longer to create the product. Our new bio tint took five years to make. We want to get it right, and being good when it comes to ingredients is harder.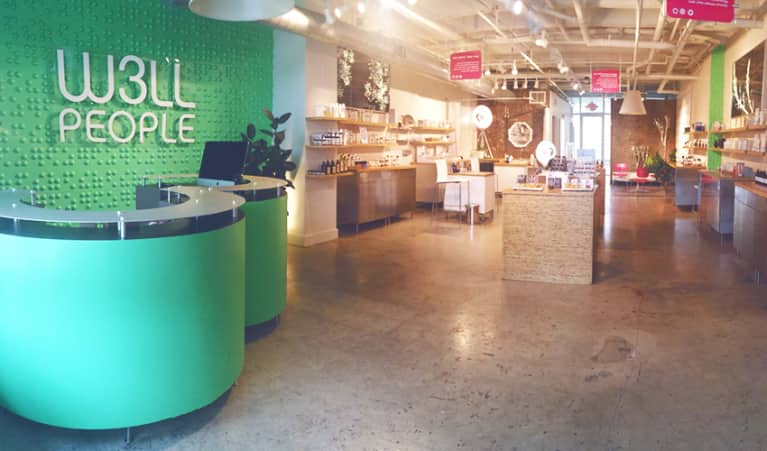 What's an easy tip to get a low-maintenance nighttime look?
I encourage women to "choose their weapon." What I mean by this is we all have a feature we love to emphasize — whether it's eyes or lips. These two tips will help anyone easily transition from day to night.
1. Apply a bold lipstick. Nothing is easier for transitioning from day to night than adding a bold, confidence-boosting lip color.
2. Extend the corners of your eyeliner, creating a subtle, sexy cat eye.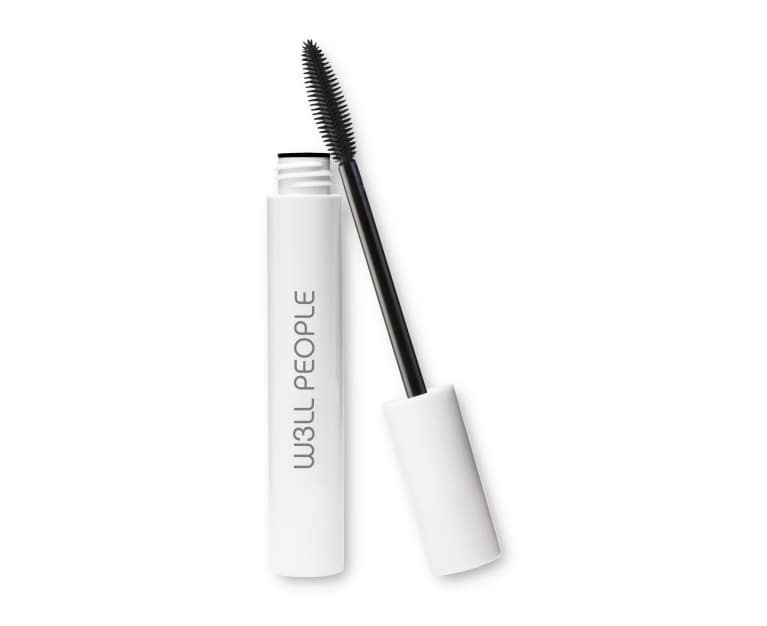 Best advice you ever received?
Smile. Nothing brightens up your look (or outlook) better.
Worst advice you ever received?
I take all advice to heart … it's my choice whether I want to use it.
Any natural beauty predictions for 2016?
Mindful, nontoxic beauty is here to stay, providing consumers with a better choice in beauty, a choice that they can really feel good about. Radiant, fresh natural complexions are still king, but we are going to see women dabbling in flirty, fun, empowering color. Lips will be emblazoned in rich, bright reds and lush pinks. Guess what has made a comeback?! Colored mascara! Colors are the new black when it comes to mascara this spring and summer.
Shirley shares six tips to care for your natural and organic products.
How to know when it's time to toss your natural and organic beauty products.
1. With green beauty products you want to follow a general rule of "use it or lose it" within 12 months. Toss products containing water within six to nine months of opening. Toss mascara within three months of its first use.
2. Store your products in a cool, well-ventilated area away from direct sunlight, heat, humidity, and excess moisture. Your car is the worst place to leave your makeup bag.
3. Buy from a reputable retailer. Is the retailer listed on the brand's site? Most brands have a retailer page on their website.
4. Have clean hands each time you use any personal care product. This is good for your health and for maintaining the integrity of your products.
5. Be sure not to introduce water to your formulas that don't have water. Never add water to thin out mascara or foundation!
6. Don't share your cosmetics with anyone else.