Take A Peek Into Mark Zuckerberg's Ultra-Minimalist Closet
mbg Sustainability Editor
By Emma Loewe
mbg Sustainability Editor
Emma Loewe is the Sustainability Editor at mindbodygreen and the author of "The Spirit Almanac: A Modern Guide To Ancient Self Care."
January 30, 2016 — 17:28 PM
He may be the newly named sixth-richest man on the planet, but Mark Zuckerberg doesn't seem to be spending any of his $47 billion on frivolities.
This week, the Facebook frontman headed back to work after two months on paternity leave with his wife and new daughter, Max. And he marked his valiant return by wearing.... well, the same thing he always does.
The world got a glimpse into his super-simple wardrobe with this post on his Facebook page, captioned "First day back after paternity leave. What should I wear?"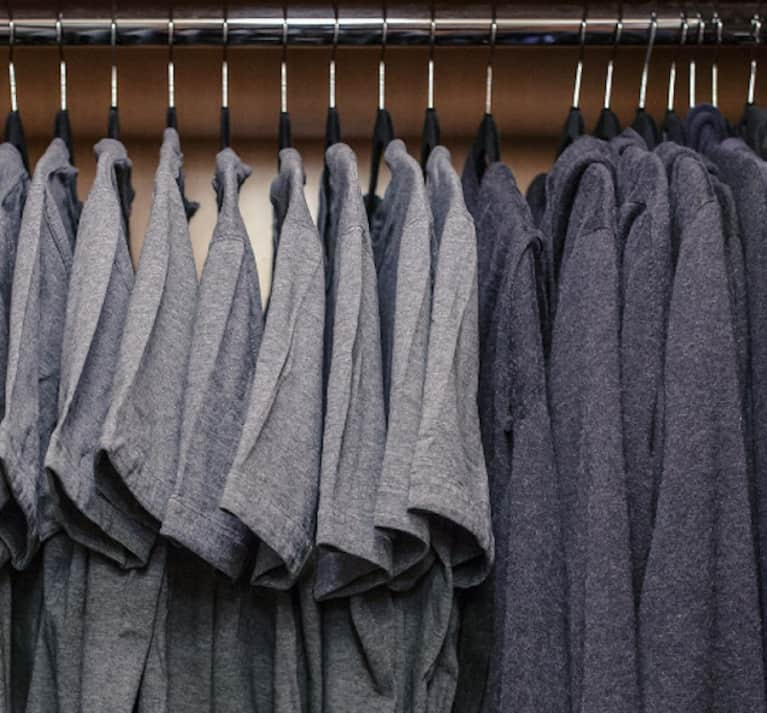 Though a monotone T-shirt collection may seem lazy on the surface, there's clear reasoning behind the Zuck's minimalist aesthetic.
A known essentialist whose "interests" on Facebook have included minimalism and meditation, Zuckerberg thinks certain material objects distract from a fulfilling life.
"I really want to clear my life to make it so that I have to make as few decisions as possible about anything except how to best serve this community," Zuckerberg said of his wardrobe during a 2014 interview.
"I'm in this really lucky position, where I get to wake up every day and help serve more than a billion people. And I feel like I'm not doing my job if I spend any of my energy on things that are silly or frivolous about my life."
Mark Zuckerberg's wardrobe may be filled with gray, but he's using it to lighten up other aspects of his daily routine. And you have to give him credit for that. (We just hope those tees are organic cotton.)
If you're looking to simplify your closet (and life), we've got you covered: