What Winter Storm Jonas Can Teach Us All About Mindfulness: A Doctor Explains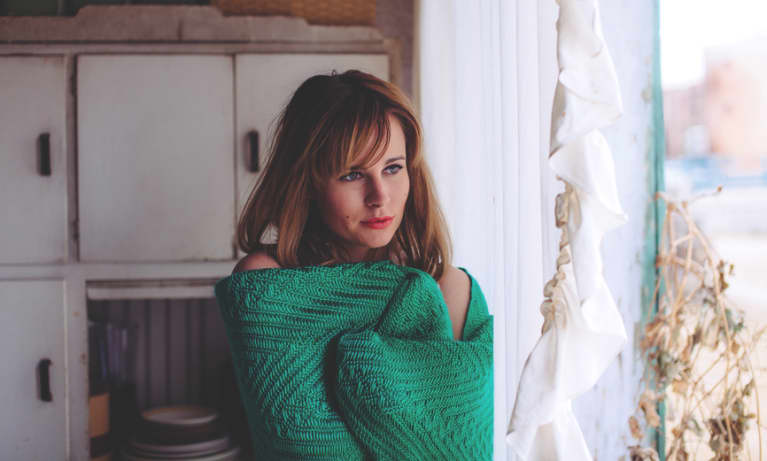 Earlier this month, the East Coast was brought to a standstill by a snowstorm so large it's clearly visible in photos taken from the International Space Station.
As a doctor and professor of medicine, I took advantage of the opportunity to settle in to my comfiest chair and the collection of inspirational online lectures, podcasts, and articles I've been accumulating for quite some time. It was bliss.
I wasn't the only one who took advantage of the forced hibernation to delve into otherwise neglected pleasures. During the storm, the New York Times asked readers to share, "What Are a Few of Your Favorite Blizzard Things?" The response was huge, with an overwhelming theme of simple pleasures experienced slowly: board games, books, slow-cooked pork, acoustic guitar, graham crackers, and glitter glue.
Why does it take the biggest snowstorm in 94 years to allow ourselves to enjoy a bubble bath and a good book?
In the midst of what was, technically, a natural disaster (several states declared states of emergency), you could almost hear the East Coast unfurrowing its brow, relaxing its shoulders, and breathing a deeply contented sigh of relief.
What gives? Does it really take the biggest snowstorm to hit Washington, D.C., in 94 years, for example, to allow yourself to enjoy "bubble bath and a good book?" These are activities always accessible to us — no special expense, logistics, or connections required. All they require is time and a real presence in the moment to enjoy them. And yet these are apparently the most limited resources available to too many of us.
There's been a lot of discussion in recent years about how 24/7 connectivity and omnipresent devices are rewiring our brains and shortening our attention spans, decimating our ability to connect with the world, ourselves, and each other in a mindful way. We talk about FOMO — fear of missing out (on the party of the year, on the chance to impress your boss, on the next episode of Serial) — being on the rise. There can be no doubt: these are very real phenomena.
The lesson of the East Coast's unclenching, though, is this: We have not only retained the ability to be present in the moment — we palpably crave it. Winter Storm Jonas took us by the hand and temporarily led the grateful masses away from the hyperactive, anxious grip of FOMO and into the welcoming gentle embrace of JOMO — the joy of missing out.
Most of us will not be around to enjoy the reprieve of the next once-in-a-century storm, of course. But there are other ways to tap into our JOMO mojo on a daily basis.
Formal mindfulness practices, of course, are one exceptionally effective and awesome way to do this. Even a few mindful breaths as you transition from one activity to another can cleanse away that attention residue and help you let go of the FOMO to immerse yourself in the joy of your present moment, whatever that may be.
The blizzard showed us how we can — and likely already do — fold informal mindfulness practices into our daily lives.
From my own experience and the research that's out there, I do believe that daily dedicated time for formal practice — even if it's 10 minutes — has enormous benefits for our emotional, physical, and social health and wellness that may not be replicated in other ways. This is why I always work with my patients who have health conditions caused or exacerbated by stress (i.e., just about everything) to find a mindfulness practice that fits them and their lifestyle.
I do the same with my medical students at the start of each class; no more thinking about tomorrow's exam, we're here now. The spectrum of these practices is wide, and there are options perfect for everyone — not only for quiet, contemplative types but also for folks who love movement, touch, imagery, and music.
So I'm on record: I think formal practice is key to wellness. But what I love about that NYT list of favorite blizzard things is the way it points to another, informal path, which is incredibly enriching in its own right.
Though it wasn't directly their intention, these folks showed us how we can — and likely already do — fold informal mindfulness practices into our daily lives. Maybe it's bringing our full attention to a delicious steaming bowl of stew as the wind whistles outside, but maybe it is the sharpened mental focus and physical awareness of rock climbing (as for my husband), or of being fully present in a conversation with a friend.
For those of you with some residual FOMO, know this: periodically taking breaks to really enjoy the things you love and spending a few minutes daily clearing the mental clutter will not only boost your health and wellness but will actually help you perform better in just about every other way too. And, clearly, Jonas is telling us something.
Let's go get our JOMO mojo back.
Related reads: