10 Things You Need To Know Today (February 1)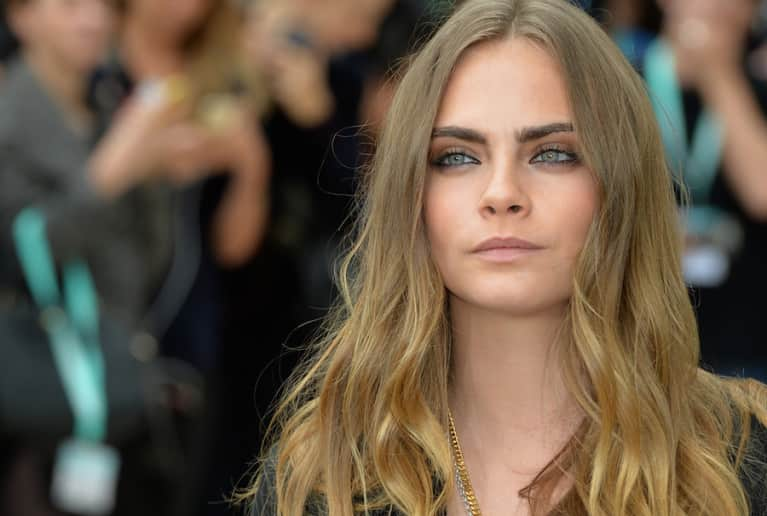 February 1, 2016 — 10:30 AM
1. Cara Delevingne raises awareness of cervical cancer prevention.
The model posted a selfie on Instagram of lipstick smeared on her face for the #SmearForSmear campaign, to encourage women to get pap smears during Cervical Cancer Prevention Week. (Glamour)
2. A review of U.S. dietary guidelines could be our shot at better health for all.
Congress mandated the first ever outside review of the nutritional recommendations for Americans — here's hoping they don't screw it up. (WSJ)
3. The military is standardizing maternity leave.
All branches under the jurisdiction of the Department of Defense will get 12 weeks paid maternity leave. (NBC News)
4. Married? Want to have more sex?
5. Turns out, your food waste problem is probably costing you a lot of money.
A new study out of England found that British families are spending twice as much on food that's eventually thrown away as they think they are. (Vice)
6. A "Gilmore Girls Diet" is a real thing.
And this brave woman lived to tell the tale of her week eating like Lorelai and Rory. (Marie Claire)
7. Nike's new web series is all of us when it comes to working out.
The eight-episode series "Margot vs. Lily" hopes to inspire women to accomplish one, realistic anything. (Fortune)
8. Meet the "most environmentally friendly farmed salmon" ever available at Whole Foods.
It comes from Norway and requires less than 1 pound of food to create 1 pound of fish. (Yahoo!)
9. London's fitness fanatics are doing HIIT workouts on ice.
The workout is called "Rebels on Ice" and the icy surface really challenges your core. (Mashable)
10. There's a physical therapist on call for SoulCycle teachers.
Her name is Corinne Croce and she has an office at their HQ. (Racked)