12 Things You Need To Know Today (January 30)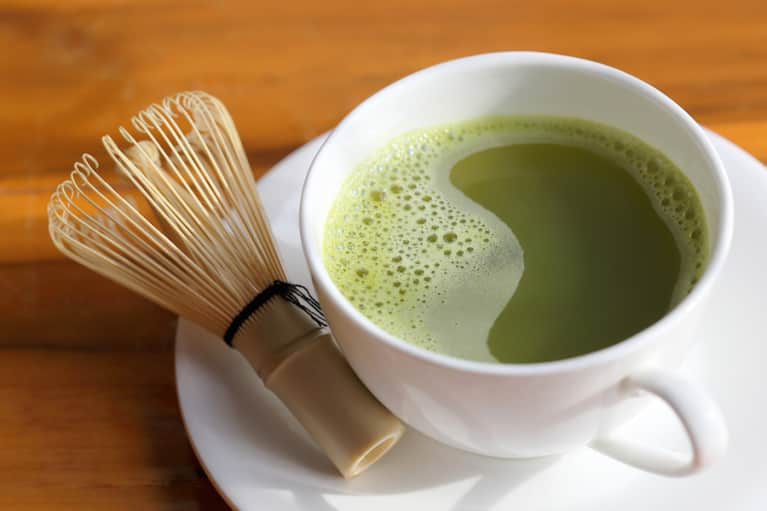 January 30, 2016 — 10:33 AM
1. How many cups of green tea should you be drinking?
Green tea is good for you, but you don't want too much of a good thing. Excess green tea can affect folic acid and iron absorption. (Popsugar)
2. Excessive exercise won't help you reach your weight goals.
A new study finds that people with only moderate levels of exercise actually burned the most calories because with higher levels of exercise the body adapts by changing metabolism and burning fewer calories. (Telegraph)
3. This tights brand is actually making hosiery for ALL women.
Nubian Skin has been making tights for women of color for a while, but with the launch of their new CURVE line, they're truly expanding the market and catering to a market that's been neglected in the past. (Refinery29)
4. One more reason to keep guns out of the home.
It turns out the presence of a gun increases the likelihood of a violent death — particularly by suicide. (Scientific American)
5. Harvard nutrition expert says moderation is overrated.
Moderate amounts of sugar or processed foods have no positive effects, while we should have an abundance of vegetables and good fats to stay healthy. The key is more of the good stuff, very little (if any) of the bad. (Business Insider)
6. Adult coloring books just got a little more magical.
It's hard to say which we love more: Harry Potter or coloring books. So, learning about Scholastic's series of Potter-themed coloring books has been a major highlight of our year (so far). (mbg)
7. Portland, Ore., is about to be known as "BIKETOWN."
Thanks to a five-year, $10 million deal with Nike that will provide the city with 1,000 Nike-orange bicycles, making Portland even more bike-friendly. (psfk)
8. The best way to tackle childhood obesity?
According to the WHO, it's to put a tax on soda. (mbg)
9. Leonardo DiCaprio hung out with the Pope.
10. It turns out ice cream for breakfast might not actually be as great as it sounds.
At least according to the guy who ate nothing but "healthy" ice cream, Halo Top, for 10 days straight. (GQ)
11. This yoga instructor has mastered the hoverboard.
Watch him knock out inversions like it's no big deal. (MSN)
12. Kelly Slater is the latest hero-athlete.
The World Surf League champion saved a mom and her young son from being ambushed by a Hawaiian wave. (TODAY)