3 Simple Steps To Manifest The Life You Want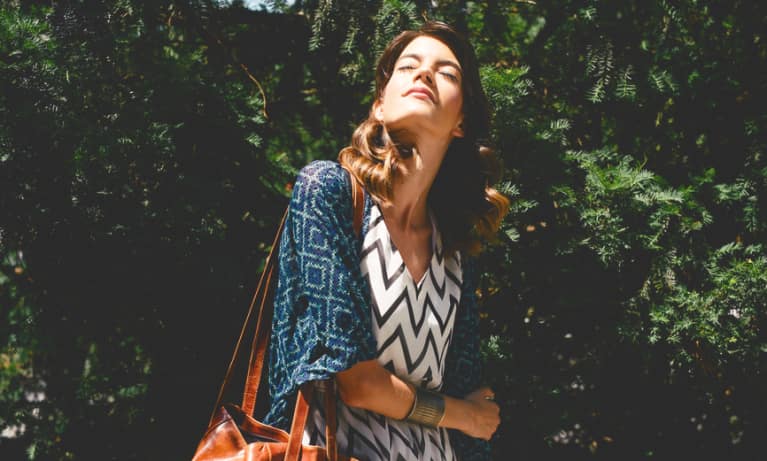 Our editors have independently chosen the products listed on this page. If you purchase something mentioned in this article, we may
earn a small commission
.
Do you have trouble achieving your goals? If you don't see results immediately, do you lose some of that initial excitement and energy?
You aren't the only one who has these struggles. I've hit these same roadblocks several times. I was a finance student in Manhattan when I decided to quit my promising Wall Street career to pursue my passion for spirituality. Now, working in the spiritual arena, I've learned a lot about manifestation.
Here's the key: Only when you can remove the obstacles blocking your path can the spiritual and terrestrial success align within you.
In my experience as a spiritualist, I've come up with a useful method to help searchers move forward in their journeys. I call it the three "I's."
Invoke your doubts and questions.
Don't bury your questions. Don't sit on your doubts. The greatest belief sometimes rises from doubts. There are no right answers in spirituality, but every question is the right one.
Question your spiritual teachers, society, religion, government, and most importantly, yourself. When you invoke these questions, you take the first step toward breaking your conditioning. Every question doesn't need to have a perfect answer — acknowledgment is enough to start making progress.
Invite your anger, ego, desire, greed, and attachments.
We are often told that anger, ego, desire, and greed aren't good. We are told to avoid these elements. But if you try to get rid of them, you're running away from your humanity. These elements are a part of all of us. I haven't met anyone who doesn't feel anger or desire.
By treating these elements as enemies, they become obstacles — sinful and undesired parts of your existence. When you shift your perception, you develop a deeper understanding of your reality. You are no longer bound by society's definitions.
I want you to invite your deepest wounds and scars to come into the open, so you can face them. These confrontations are the bridge to the other side of power. Many people try to take shortcuts and jump straight to the destination. But it doesn't work that way.
Involve meditation in all you do!
The two I's above are useless if you don't incorporate meditation and mindfulness into your actions. Meditation paired with action can transform your life. Don't restrict meditation to certain areas of your life.
Meditation is not a separate part of your lifestyle. It is the foundation of your lifestyle. In addition to a dedicated meditation in the morning or at night, encourage a mindful state in yourself all the time. Taste every bite of food, feel every drop of water while you shower, and when you hug, sense your complete being merging with another. Be present and involved wherever you are.
Related reads: