A 5-Minute Guided Meditation To Increase Your Confidence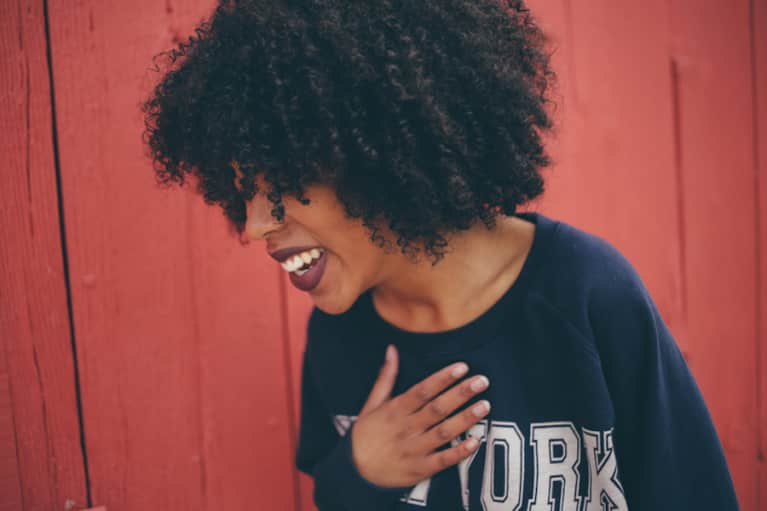 Our editors have independently chosen the products listed on this page. If you purchase something mentioned in this article, we may
earn a small commission
.
Often our deepest suffering is the sense that something we have done — something about us — is fundamentally wrong and unacceptable. Finding a way to make peace with our human imperfections is the foundation of all healing.
****
Find a comfortable sitting position and take a few moments to relax obvious areas of tension in your body. Connect with your intention to open your heart to your own being. Then bring to mind some aspect of yourself that has felt unforgivable.
Perhaps you can't forgive yourself for being a judgmental and controlling person, or for how you have hurt others. You might not be able to forgive how you are ruining your life with an addictive behavior. You might feel disgust for your mental obsession. What feels so wrong or bad about your unforgivable behavior, emotion, or way of thinking?
Allow yourself to feel the aversion that you have toward yourself.
Now explore more deeply what is driving this unacceptable part of you. If you are addicted to food, nicotine, or alcohol, what needs are you trying to satisfy, what fears are you trying to soothe? When you are judging others, are you feeling fearful yourself? If you have wounded another person, did you act out of hurt and insecurity? Out of the need to feel powerful or safe? Look at yourself and your vulnerability as if through the eyes of the most understanding and loving friend, relative, or deity.
As you become aware of these underlying wants and fears, allow yourself to feel them directly in your body, heart, and mind. Even though you dislike the behaviors, try to hold this underlying vulnerability with compassion. Placing your hand on your heart, send a sincere message of self-compassion directly to the places of fear and unmet needs — to the pain that has given rise to what feels unforgivable.
You might mentally whisper, "I see how I've caused myself suffering, and I forgive myself now." Or you might simply offer yourself the words: "forgiven, forgiven."
Connect with your intention to open your heart to your own being.
Meet whatever arises — fear or judgment, shame, or grief — with the message of forgiveness. You might call on the presence of someone you consider to be deeply loving and understanding, and feel his or her compassion flowing into you, supporting you. Discover what happens when you bring an unconditionally forgiving heart to the parts of you that are wounded and vulnerable.
When you feel unable to forgive yourself, you might believe you don't deserve to be forgiven or fear that if you forgive yourself you'll just do the same thing again. Maybe you're afraid that if you really open yourself to forgiveness, you'll come face-to-face with some intolerable truth.
If these doubts and fears arise, acknowledge and accept them with compassion. Then say to yourself, "It is my intention to forgive myself when I am able."
Your intention to forgive is the seed of forgiveness — this willingness will gradually relax and open your heart.
Related reads:
Adapted from the book True Refuge by Tara Brach, Ph.D. Copyright © 2016 by Tara Brach, Ph.D. Reprinted by arrangement with Bantam Books, an imprint of Random House, a division of Penguin Random House LLC. All rights reserved.