Huge Win: Barbie Now Comes In 3 New Body Types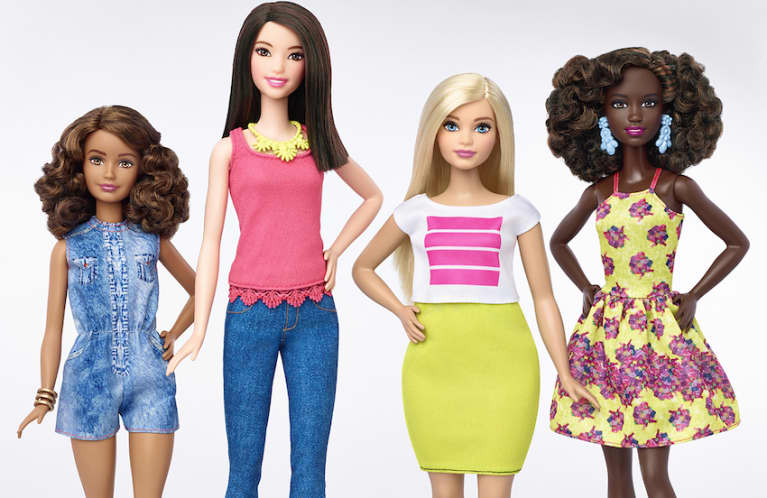 January 28, 2016 — 16:36 PM
Barbie has finally gotten the makeover we've been waiting for — well, three makeovers, actually.
For 57 years, Barbie has been not just a doll but a global symbol for American beauty. But with her impossibly narrow waist, stick-thin limbs, glossy blonde hair, and perfectly symmetrical features, she's inspired decades of criticism for her unrealistic portrayal of an adult woman's body.
But now that the body-positive movement is in full force — with clothing ads featuring fuller-figured models and celebrities like Lena Dunham deliberately flaunting their un-Barbie-like bodies onscreen — Barbie had no choice but to adapt to the times.
Mattel is finally introducing three new versions of the iconic doll: "tall," "petite," and "curvy." The original will continue be sold as well.
Already available for pre-order on the Mattel website, the three new versions of the doll join the original in the continuing Barbie Fashionistas line, which came out in June with dolls that have "eight different skin tones, 14 different facial sculpts, 18 eye colors, 22 hair styles, and 23 hair colors," and adjustable ankles that allow Barbie to wear flat shoes. We knew the next step had to be diversifying her body type.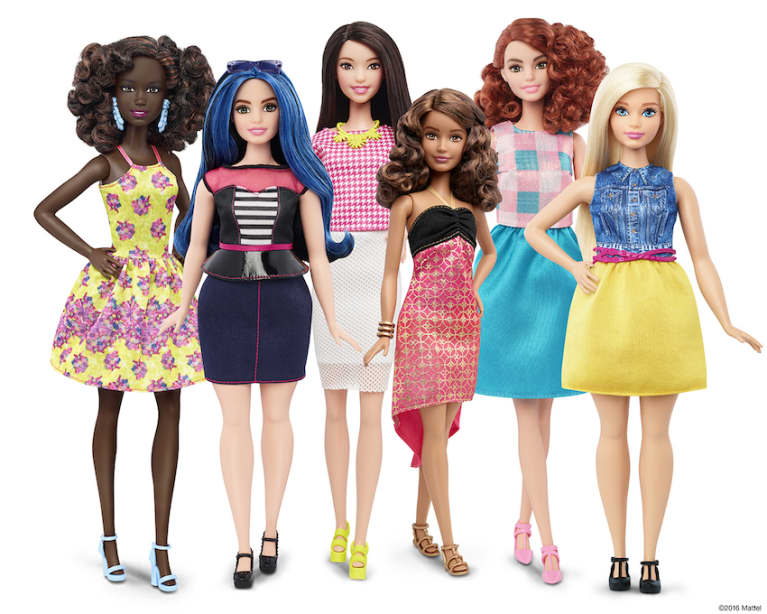 In a comprehensive feature from Time, Mattel's Evelyn Mazzocco, the head of the Barbie brand, owns up to the fact that it's taken the toymaker quite some time to adapt the doll to more modern views on beauty.
But while Mattel was taking its time, Pittsburgh-based artist and researcher Nickolay Lamm had taken matters into his own hands, by creating a doll he called Lammily, which was modeled after the average 19-year-old female body measurements from the CDC.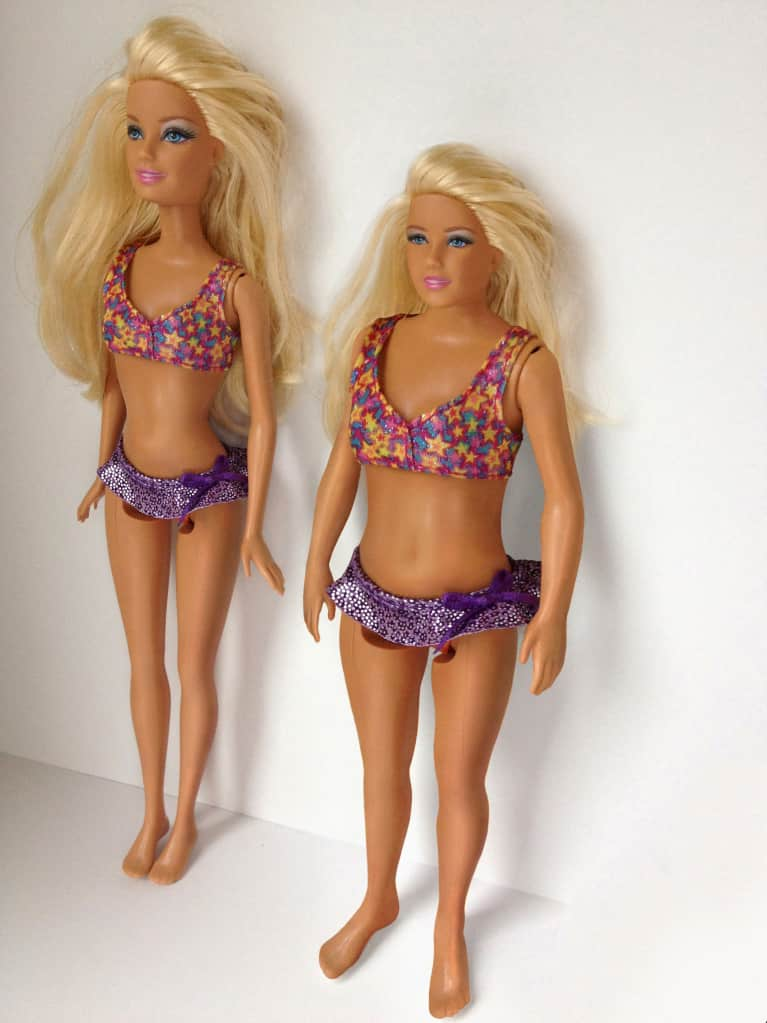 And with the goal of promoting realistic beauty standards in mind, he also created stickers for Lammily that look like skin imperfections, such as cellulite, stretch marks, freckles, acne, bruises, scars, mosquito bites, tattoos, and more. Lammily even gets her period and accessorizes with pads.
Needless to say, Lammily caused quite the media storm, which could not have gone unnoticed by Mattel.
In 2014, Barbie lead designer Kim Culmone defended the doll's unrealistic shape in an interview with Fast Company:
"Barbie's body was never designed to be realistic. She was designed for girls to easily dress and undress. And she's had many bodies over the years, ones that are poseable, ones that are cut for princess cuts, ones that are more realistic."
But now, it seems, Barbie has changed her tune with the changing times.
"We believe we have a responsibility to girls and parents to reflect a broader view of beauty," said Mazzocco in a company press release.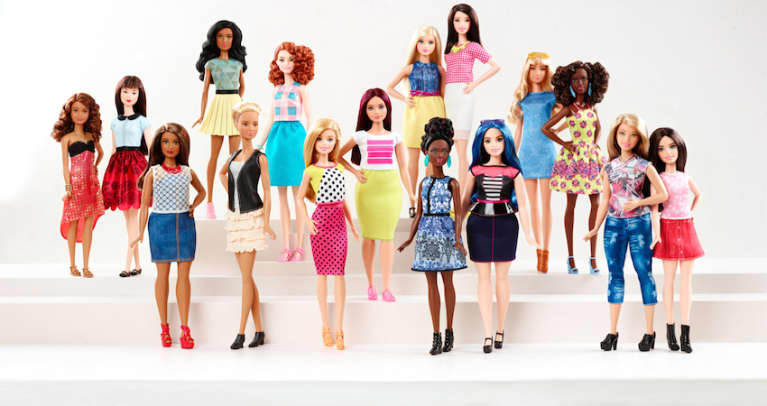 We might, as a society, still be way too obsessed with the female figure, but with a giant like Mattel now on board with the body-positive movement, at least children will have a little more diversity incorporated into playtime.