10 Reasons I Recommend People Go Paleo
February 3, 2016 — 10:50 AM
So, you want to do everything you can to support your body to live a long, healthy, and abundant life? I reckon there's no better time than now to check out the Paleo way of life.
At its core, living the Paleo way is as simple as embracing real foods and eliminating those that may cause inflammation in our bodies.
It's about looking at our human dietary requirements from an evolutionary perspective and the experiences of our Paleolithic ancestors, then mixing it with modern nutritional research.
For me personally, cutting out gluten, legumes, toxic oils (such as seed and vegetable oils), and refined sugar has been an absolute game changer.
Getting back to basics through what I eat and the way I live means life just flows.
I've been living the Paleo way for quite a while now and the longer I do, the more strength and energy I have. As a surfer, I can hit the waves longer and harder than I did when I was a teen.
As a chef, I'm committed to using the skills and experience I've gained from plating up more than a million meals to inspire people to get into the kitchen and give Paleo a try.
It's about finding nourishing alternatives, embracing new ingredients, and eating in a way that not only tastes great but really does support (and even improve) your overall health and well-being.
That's why I've joined forces with mindbodygreen to create The 7-Day Paleo Plan video course. It includes a meal plan, recipes, and lots of useful info to help make going Paleo easier.
Here's why I recommend you try going Paleo:
1. It has a lot of diverse devotees.
2. Paleo is the healthiest, freshest, and fastest food on the planet.
You can't get much quicker (or tastier) than a pan-fried piece of fish served up with an abundance of seasonal, organic veggies, some fermented foods on the side, and a daily cup of bone broth.
When you consider that food is medicine and has the potential to improve our health drastically, it makes sense that we should put some thought into it.
With a bit of planning, the Paleo way of eating is all about serving up healthy, fuss-free food.
4. It can boost your focus, memory, and energy levels.
For example, my focus and memory improved within just a few months of cutting out wheat, dairy, gluten, and sugar.
5. Paleo lets you be the best version of yourself.
Today, I'm fitter, faster, and stronger than I was in my 20s and I have more energy, time, and patience to devote to my family.
By eliminating key food groups known to cause allergic responses in many people (e.g., gluten and dairy), it allows the body and mind to repair itself and function more effectively.
Within three months of going Paleo, I discovered I no longer suffered from the skin allergies and digestive issues that had plagued me from an early age.
7. Reconnects you with food sources.
Because you'll be seeking out free-range, organic, and ethically raised meats and locally grown, organic vegetables as dietary staples, Paleo is an awesome way to reconnect with your food sources.
Get to know your butcher and find out where your meat comes from or make a day of it on the weekend and take the kids to the farmers market to select your seasonal vegetables.
8. Paleo isn't only about eating.
It's a way of life that's all about simplifying and finding satisfaction through living in the moment and reconnecting with something bigger than yourself, like getting out in nature.
9. Promotes a holistic approach to health.
Paleo is also about doing what you need to support your journey to better health. This includes moving your body every day in a way you love, drinking plenty of water, and getting lots of sleep.
10. It's good for the planet.
Because Paleo adopts a nose-to-tail eating philosophy of honoring the animal by consuming everything (including the bones for broth and the liver), it can reduce waste.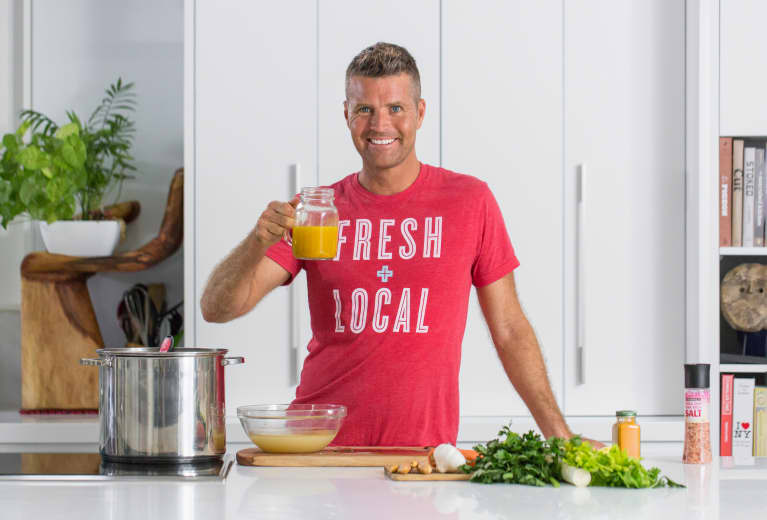 Pete Evans
Pete is the only person who cares and talks this much about food. Which sees him right at home in his career as both an internationally renowned and household name chef. A love of food saw Pete begin his career as chef and restaurateur at the age of 19, opening numerous award-winning restaurants nationally as well as cooking in some of the finest restaurants globally. Pete has not only cooked for the general public, but he's also cooked a royal banquet for the Prince and Princess of Denmark, a private dinner for Martha Stewart, and even represented his hometown at the gala G'Day USA dinner for 600 in NYC. Pete's career has moved from the kitchen into the lounge room with many TV appearances including Lifestyle Channel's Home show, Postcards from Home, FISH, My Kitchen Rules, Moveable Feast, and his latest The Paleo Way... stay tuned for Food is Medicine which is in pre-production now! It's safe to say he knows his stuff, with over 10 bestselling cookbooks inspiring individuals and families in their kitchens around the world. Pete's also a simple guy. He loves his family, the ocean, surfing, and maintaining his own healthy lifestyle. When he changed his life to The Paleo Way of living, an abundance of mental, physical, and emotional changes followed. This paved the way for Pete's belief that food can be medicine, and that it should be our first port of call for a healthier life. They say the proof is in the pudding, and if hearing Pete speak about The Paleo Way isn't enough to get you excited, almost nothing will. As a certified health coach with qualifications from the Institute for Integrative Nutrition, Pete wants to change the lives of everyone around him, including you. To keep up to date with Pete's adventures, recipes and information, follow him via his Facebook page or Instagram.Join all our amazing Tribe members for the culinary adventure of a lifetime and reclaim your health, one delicious mouthful at a time. No outdated calorie counting or crazy exercise regimes.. just plain common sense delivered in a way that awakens your spirit, mind and body. join www.thepaleoway.com for our 10 week program that you can start at any time.
View the class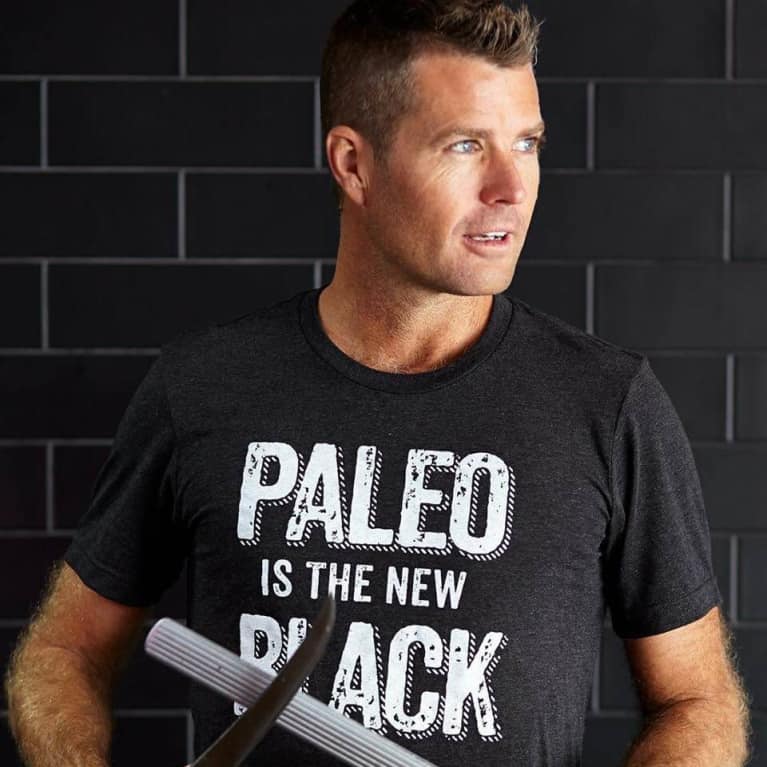 https://www.mindbodygreen.com/0-23566/10-reasons-i-recommend-people-go-paleo.html