I'm Traveling The World With My 3-Year-Old & Homeschooling Her Along The Way. Here's Why
My husband and I have been on a nonstop adventure for the past six years. In the fall of 2009, we moved into our converted Sprinter van and took off to drive the Pan-American Highway from Los Angeles to the tip of South America, through 18 countries and counting.
Along the way, we've trekked to Angel Falls, Venezuela; jumped off waterfalls in Honduras; paraglided off the Andes, and rock-climbed remote Patagonia. We've learned to speak fluent Spanish, visited ruins, studied ancient civilizations, and tried countless foreign foods, including fried grasshopper.
Still — sanity be damned — the most adventurous thing we've done is become parents. On October 9, 2012, we gave birth to our daughter in Lima, Peru.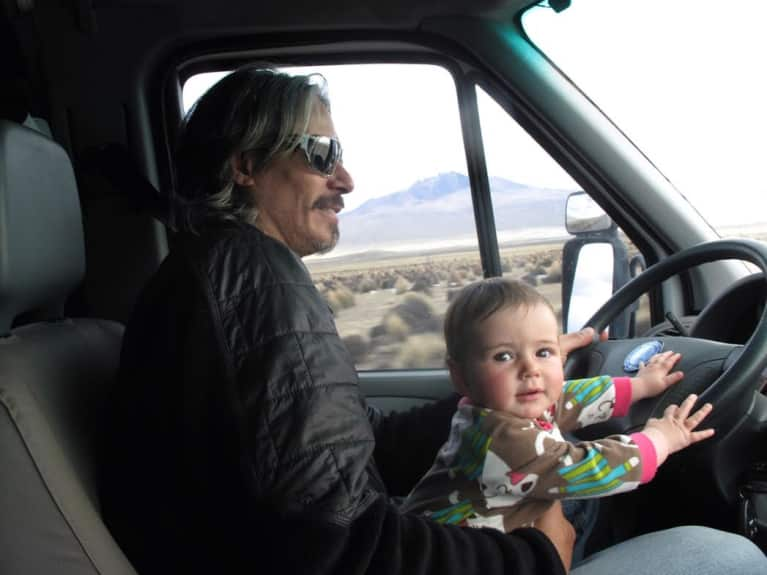 Sure, parenthood is always an adventure, but for us it's a slightly more literal one. Once she turned 3 months old, we packed our newborn in the van and continued our nomadic lifestyle into Bolivia and beyond. Today, our daughter is 3, has been to eight countries, and also speaks Spanish and English.
Of course, with parenthood comes immense responsibility, including ensuring a solid education. Although she's just a preschooler, I'm already starting to wonder how my child's education will fit into my family's adventurous lifestyle.
I can speak volumes on the incredible lessons my husband and I have learned through our travels. But how does this "the world is my classroom" mentality serve a child?
With little experience under my belt, I decided to ask a fellow nomadic mom, Jennifer Miller from Edventure Project. She and her husband have been at this on-the-road style of homeschooling with four children since 2008. They began when their youngest was 5 and their oldest 11. Here's what Jennifer had to say: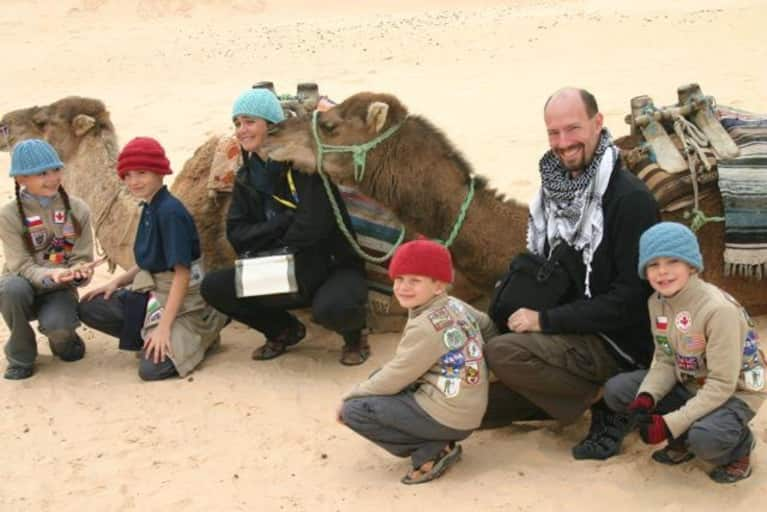 Stevie Trujillo: What is your road-schooling philosophy?
Jennifer Miller: We have a philosophy of education that is a blend of the Classical and Charlotte Mason methods. I believe in raising the bar in terms of intellectual education, and I believe the world is the best classroom.
ST: How has adventure played a part in that process?
JM: There are things my kids couldn't learn from books, and so we took them out into the world.
Everywhere we have traveled, I've put a great deal of effort into blending their curriculum with what we were experiencing on the ground. For instance, they learned about the Vietnam War in Southeast Asia and about World War II across Europe. We covered the Roman Empire through Italy and North Africa. The voyages of Captain Cook and colonial expansion were discussed through Indonesia, Australia, New Zealand, and the Hawaiian islands.
ST: So far, what have been the results?
JM: My daughter, 19, is studying geography at a prestigious university in Canada. That is a direct result of her passion for the world as a by-product of having grown up in it.
My son, 17, crossed the Mediterranean and Atlantic under sail while getting his first semester of university work out of the way. He's completed the hours for his 200-ton offshore captain's license and he's moving toward his SCUBA instructor license. He has a dream to sail the world and build a business out of his passions.
My 15-year-old boy leaves in two weeks to spend a month in Guatemala living on his own and working with Konojel — a nutrition project that serves 70 percent of the malnourished people in a village we love. His compassion grew out of his experience making friends with underprivileged kids around the world and thinking about how he could use his gifts to empower others.
My 13-year-old is studying hard to get his boater's license and learn what he'll need to embark on a yearlong sailing journey with his dad and his brothers this summer. He believes he can tackle any adventure — because he can, and we have.
What is most important in the education of my children is not the academic work they've completed. It's the attachments and applications they've made between that bookwork and the real world. Their experience across six continents and three dozen or so countries has been their real education.
How does this "the world is my classroom" mentality serve a child?
Like all parents, I feel the weight of not just raising a good student but of raising a whole person who navigates our increasingly globalized world with confidence, intelligence, and compassion.
What better way to do that than by immersing her in the world itself?
Of course, there will be sacrifices in raising our daughter on the road. For one, I'll have to spend countless hours creating curriculums and lesson plans, facilitating learning excursions, and assisting in coursework. As for my daughter, she won't have neighborhood friends and soccer practice, and she won't experience pep rallies or school dances.
But my husband and I believe the gains from adventuring around the world as a family far outweigh the losses.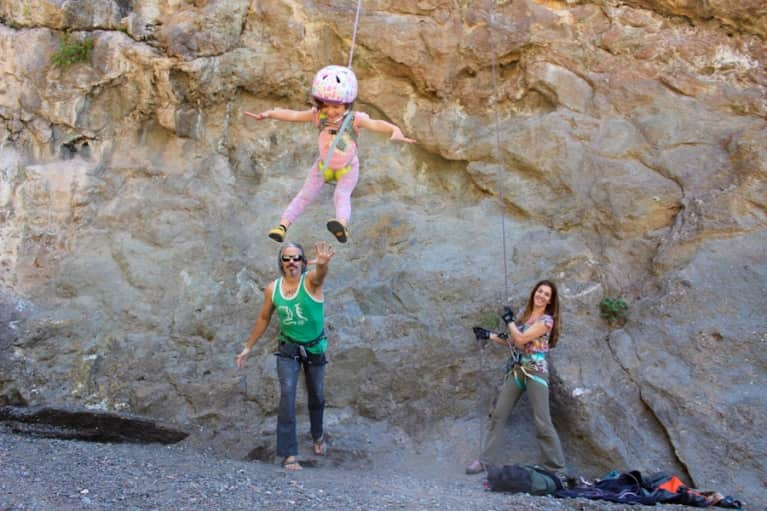 Reflecting on how travel has shaped who she is today, Jenn Miller's eldest child, Hannah (who received her first paid writing gig at age 14) wrote:
"There's no way for me to sum up what travel has meant to me. Travel is my life. It is my passion, and I can't imagine seeing the world without the unique perspective a nomadic childhood has given me. I can't imagine missing out on the friends I've made, the adventures I've had, or the passions for education and teen empowerment I've discovered."
In the words of The Who, the kids are alright.
Keep reading: