Use This Guided Visualization To Help You (Finally!) Accomplish Your Goals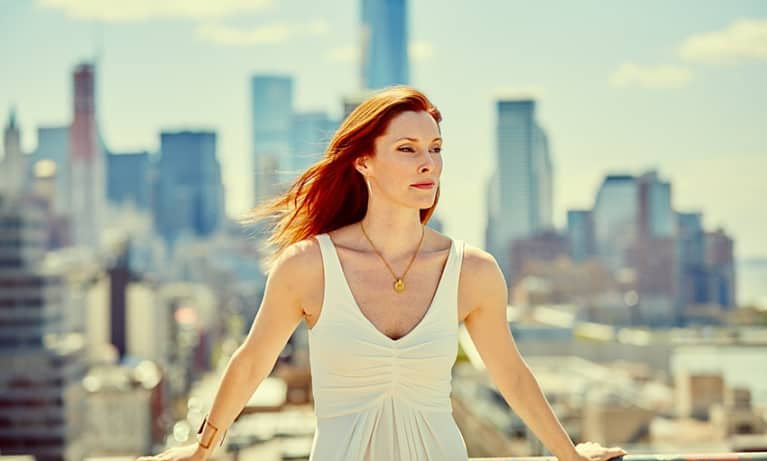 As January comes to a close, most of us have settled back into our daily routines. As work picks up speed we may have long forgotten about our intentions and goals for 2016. But right now is a perfect time to recommit to the goals you planned for yourself this year, and if you haven't yet taken a moment to get clear on how you want to use the precious days you have left on the planet, the video below will help.
Instead of looking at all the things you have yet to accomplish, what if you make 2016 your most fun yet by building on last year's success? You can't build on top of success you don't acknowledge.
I created a guided visualization below to help you acknowledge the successes in each area of your life so you can build on top of them in the months to come. It is simple, but incredibly powerful if you actually take the time to do it.
In the video below, I walk you through your highlight reel of 2015. Then you imagine what the preview trailer of your dream case 2016. This will help you get crystal clear on everything you want to create. It's fun. You will pick a soundtrack for the movie of your year and decide if you want the coming year to be a rom-com, adventure flick or documentary.
Here are a few points you can come back to after you watch the video:
1. Ask yourself the following questions about 2015, then write down the answers:
What three things were the most fun?
What three things am I most proud of in my career?
What were the three most meaningful relationships?
What three financial accomplishments am I most proud of?
What three things happened in my spiritual life that I am most proud of (a book you read, a gratitude journal, a person who inspired you, etc.)?
What three things bring you the most joy in your home (did you paint a room, grow plants, tidy up)?
2. Take a timeline approach
A helpful way to jog your memory is to think of the year as a timeline. Go through each major holiday and season and ask yourself where you were physically, mentally, and emotionally at those times.
3. Use the past to set your intentions for the future.
Pulling back the lens, where could you improve in the different areas of your life based on your performance in 2015? Using this knowledge, what are the biggest overarching intentions you have for next year? Write down as many as seem relevant, even if they seem a bit out of reach.
Take a look at your list and circle the three things that are most important to you. What are some actionable steps you can take to help you create these three things? Are these steps behavioral changes, or are they tweaks to your mindset? Everyone's path is different; be honest with yourself about what has and hasn't worked for in the past in order to determine what systems you want to put in place right now to move you towards your goals.
Don't underestimate how far you can travel with baby steps.
By taking time to reflect on our successes from 2015 we are watering the flowers instead of the weeds. What we put our attention on grows, so we want to take care that we appreciate all the things we've ALREADY achieved instead of only focusing on things we don't yet have. As you put your attention on your successes you train your brain to start to look for everything that is going right in your life which makes it so much easier to step into your full potential in 2016. Now grab a pen and watch the video above for your best year yet!
For more tips on how to become the best version of yourself, check out my mbg course, Guided Visualizations: How To Overcome Your Fears, Excel At Work + Have Mind-Blowing Sex.