9 Gorgeous Women (Ages 61 To 94) Who Prove Beauty Is Ageless
mbg Contributor
By Anna Williams
mbg Contributor
Anna Williams is the former Senior Associate Health Editor at mindbodygreen. She earned her BA in Journalism and Italian from New York University.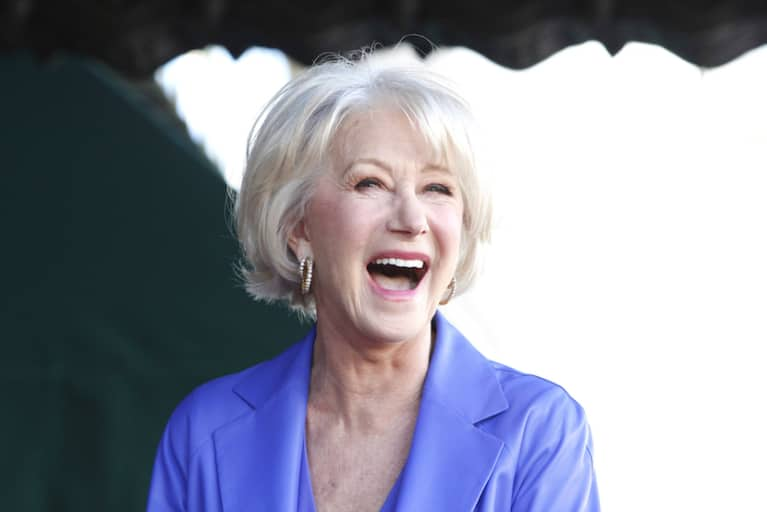 The body positivity movement isn't just about plus-size models killing it on the catwalk. Though we're all for showing curvier shapes, we've also been happy to see the fashion world finally start to embrace body diversity in all its various definitions — from all-natural hair on the Victoria's Secret runway to models with physical disabilities in photo shoots to strong, athletic frames deemed sexy in Sports Illustrated.
But among all these refreshing new takes on body ideals, there's one trend that seems to really stand out in particular: big brands celebrating beauty at every age.
Yes, fashion and beauty companies seem to finally be getting on board with the idea that women can be radiant post-25. In fact, well beyond middle age: Just look at Joan Didion's incredibly chic Céline ad at age 80 or Iris Apfel's popular fashion ads into her 90s for proof.
So to celebrate the pro-aging movement, we decided to take a look at nine stunning women whose roles in recent campaigns prove that beauty is truly timeless:
Joan Didion, 81 Years Old
When the perpetually cool writer Joan Didion starred in Céline's 2015 campaign, the ad went viral. The fashion house was praised not only for featuring a woman who's chiefly known for her brains — not body — but also for making an octogenarian the face of fashion.
Of course, with her shiny silver bob and classic creamy skin, the literary legend didn't have any trouble proving that women can be elegant into their 80s.
Susan Sarandon, 69 Years Old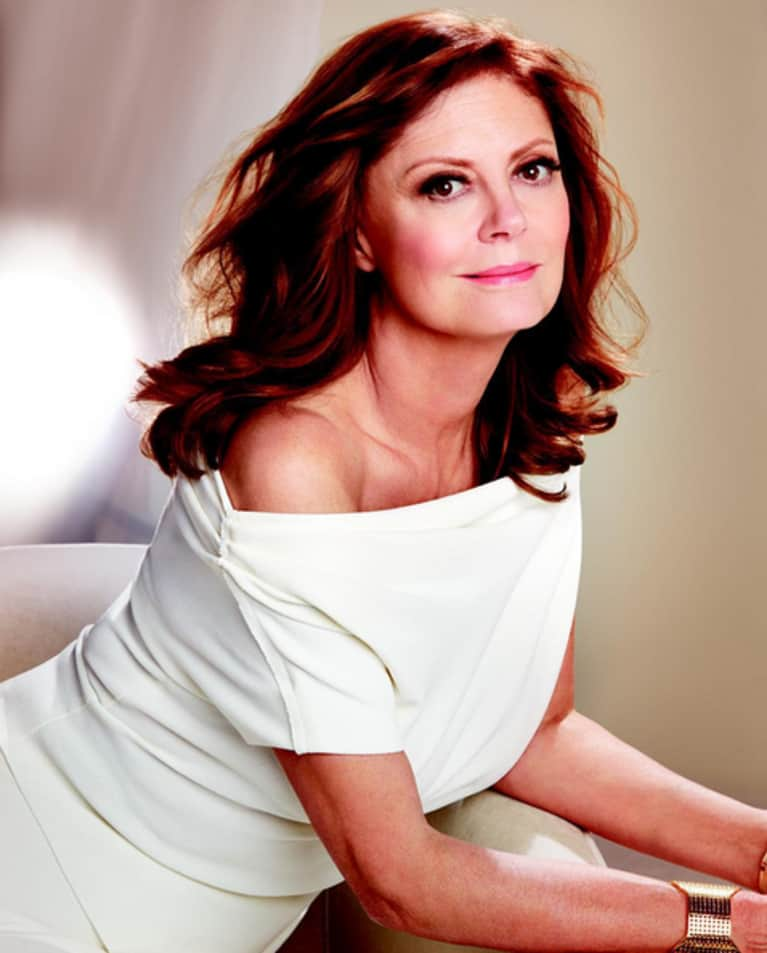 Earlier this month, L'Oréal Paris announced that Susan Sarandon would serve as the brand's beauty ambassador. "I was so flattered," the 69-year-old actress said in a statement.
The Oscar winner, who's ever the expert on aging gracefully, added that she isn't afraid of stepping into her seventh decade: "I look forward to being older, when what you look like becomes less and less an issue and what you are is the point."
Jessica Lange, 66 Years Old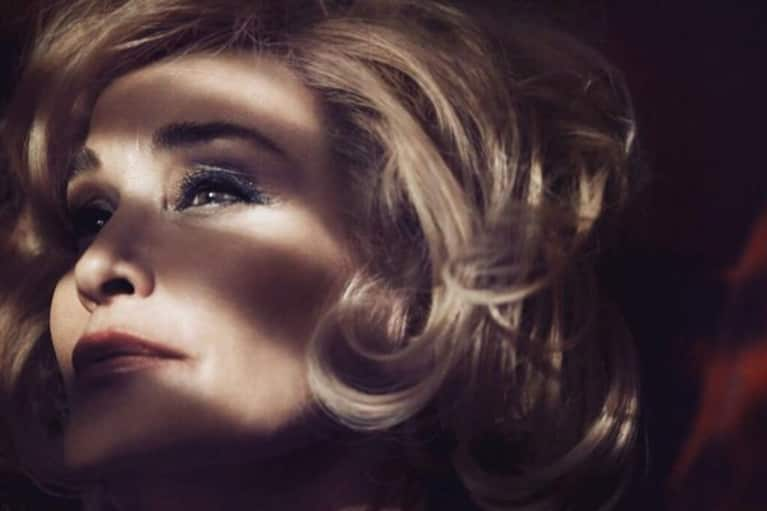 In another win for sexagenarians starring in beauty ads, Jessica Lange debuted a series of sultry images when she became the face of Marc Jacobs Beauty in 2014.
Then 64, the two-time Oscar winner seemed to spark a trend with her appearance: In December, the designer chose Winona Ryder as this year's face of the brand. Although Ryder's certainly younger, at age 44, it's refreshing to see Marc Jacobs continue to highlight women who are beyond the "typical" age tapped for beauty ads.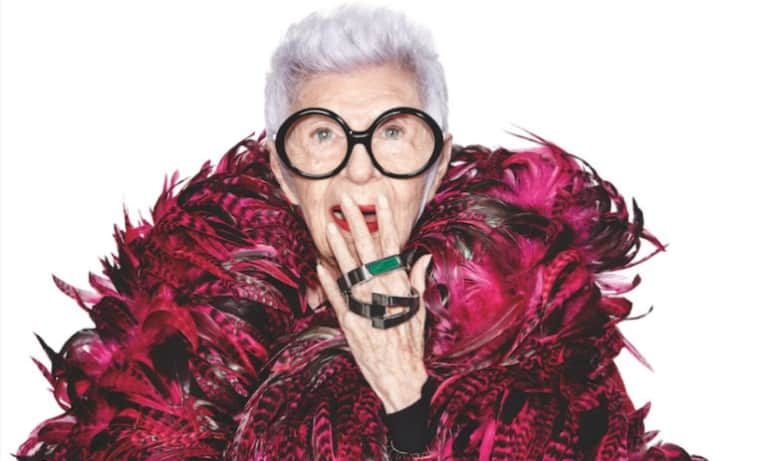 The 94-year-old fashion icon is no stranger to the sartorial spotlight. In fact, in the last year she's made appearances in Kate Spade campaigns, among others. But in January, she also became the face of fitness when she posed for WiseWear, a health tracker.
Pairing the wearable with her trademark chunky jewelry and bold eyeglasses, Apfel showed that she can make even gadgets seem glamorous. "You don't have to look like an old fuddy-duddy, but I believe it was Chanel who said, 'Nothing makes a woman look so old as trying desperately hard to look young,' Apfel has said. "I think you can be attractive at any age."
Charlotte Rampling, 69 Years Old
Charlotte Rampling was 68 when she became the face of a new lipstick collection for Nars in 2014. The choice of the beloved British actress was easy: "She is a natural beauty that feels strong, yet relatable," explained creative director François Nars.
As for Rampling, who has sworn off plastic surgery, she lists little sun and lots of yoga and meditation as some of her secrets to aging well.
Oprah Winfrey, 61 Years Old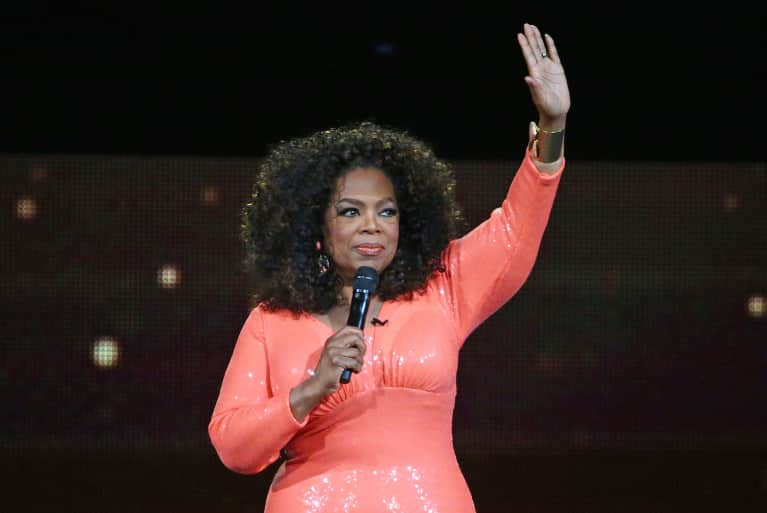 It's not just fashion and beauty brands that are starting to acknowledge other ages. In December, Weight Watchers made 61-year-old Winfrey the face of its diet program. While the company has previously looked to younger stars like Jessica Simpson to serve as spokeswomen, Winfrey quickly proved that the Oprah effect only gets better with age.
Of course, the media mogul has always been outspoken about her age-positive stance. "Call me crazy, but I've never really understood our culture's fear of getting older," she said. "The way I see it, every year can be a brand-new journey."
Helen Mirren, 70 Years Old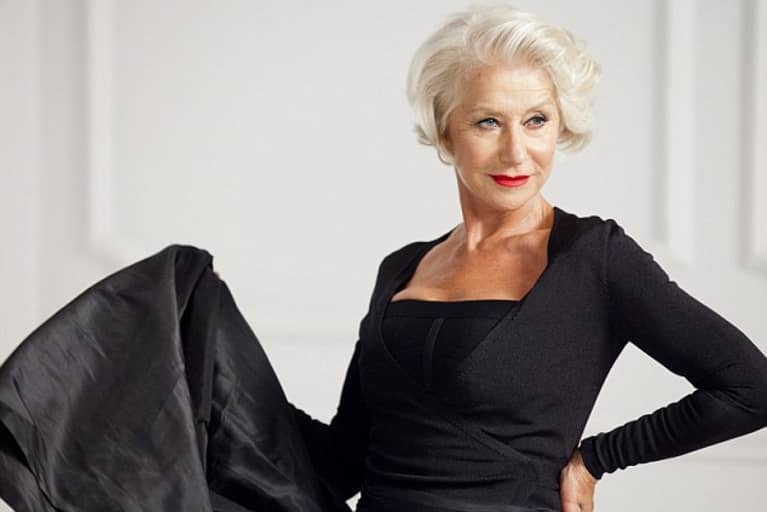 When Helen Mirren appeared in ads for L'Oréal's Age Perfect campaign over the summer, the actress looked so stunning that many claimed she had to have been airbrushed. Nope, she really does look this good.
At 70, Mirren is consistently seen as the poster child for natural, timeless beauty. "I don't give a damn [about aging]," she's said. In fact, she embraces it: "There's a huge pressure on young girls to look a certain way these days but, as I age, I've lost that incredible insecurity of youth."
Joni Mitchell, 72 Years Old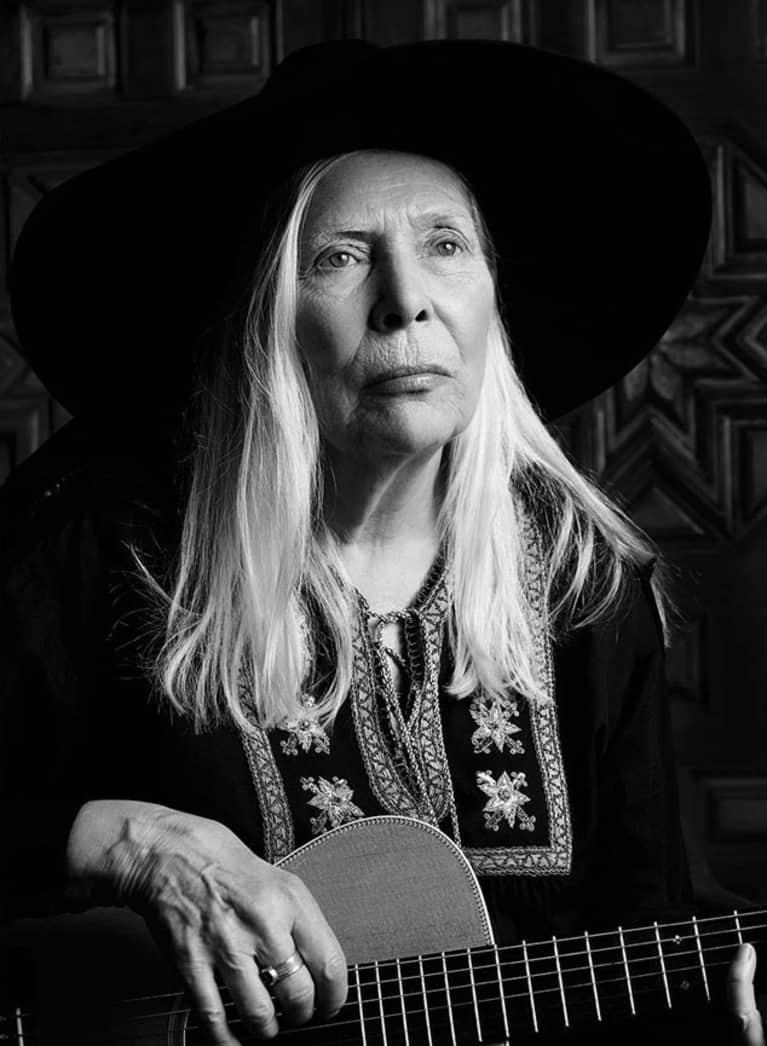 When Joni Mitchell starred in Saint Laurent's spring 2015 campaign, the folk legend joined a growing list of accomplished women post-70 who are finally being recognized by fashion.
The beautiful black-and-white images celebrate not just the singer's appearance and folksy style but also her talent, as they show her gracefully strumming a guitar. In an interview with New York magazine, Mitchell acknowledged that the honest images were an important step forward: "[Photographer Hedi Slimane] did shoot me in very harsh light. But we haven't had any complaints about it. Maybe it was even good for the culture. Who knows? A 71-year-old ­fashion model with overt wrinkles."
Sophia Loren, 81 Years Old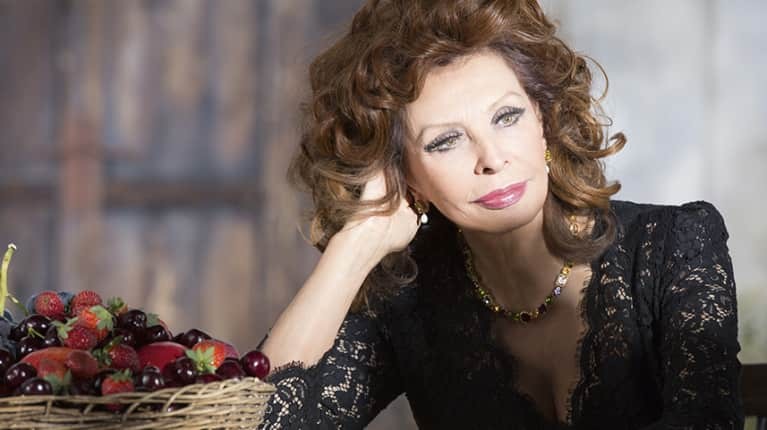 An icon of Italian beauty, Sophia Loren continues to light up the screen into her eighth decade.
She launched a lipstick campaign for Dolce & Gabbana in September, but didn't stop there — earlier this month, it was announced she'd also star in a short film for the brand's fragrance.
The legendary actress has credited daily walks, a Mediterranean diet, and the joy of life for her graceful aging: "There is a fountain of youth: it is your mind, your talents, the creativity you bring to your life and the lives of people you love," she said. "When you learn to tap this source, you will truly have defeated age."
Related reads:
The Secret To Aging Like A French Woman
9 Natural Beauty Secrets We Can Learn From A 61-Year-Old Supermodel