This Ohio Town May Be The Next Flint With Its Water Contamination Crisis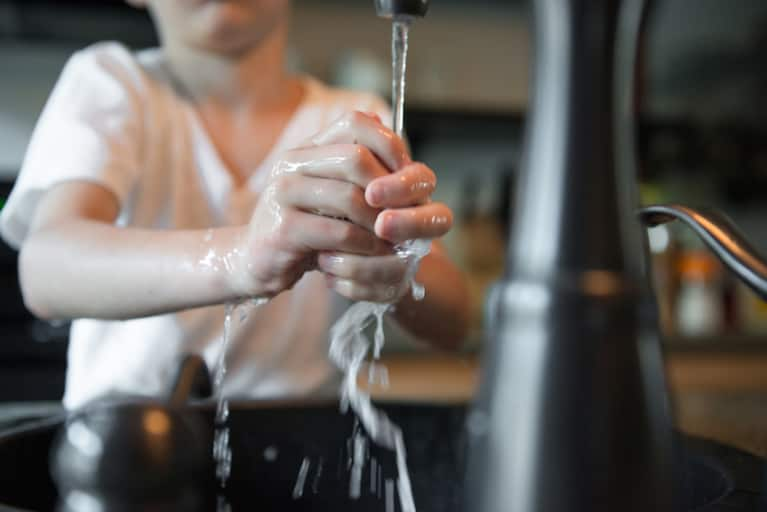 January 27, 2016 — 17:00 PM
As Flint, Michigan, continues to search for answers amid unlivable conditions, the small town of Sebring, Ohio is facing an eerily similar water crisis of its own.
According to CBS News, a routine water test from the U.S. Environmental Protection Agency turned up traces of lead in the tap water of seven Sebring homes and found a high lead level at McKinley Junior/Senior High, so Sebring Local Schools Superintendent Toni Viscounte chose to close schools on Friday. They didn't reopen until today.
The EPA said in a release that they have reason to suspect that Jim Bates, the local water treatment operator, falsified reports of his duties and failed to provide timely, accurate information to the public. On Sunday, the agency announced plans to revoke Bates' license. The water treatment operator in Sebring is now facing a criminal investigation from the Ohio Environmental Protection agency.
CBS affiliate WKBN reports that a four-page pamphlet titled "Important Information About Lead In Your Drinking Water," was placed on doorsteps in Sebring on Friday, which gives information about how damaging lead can be to your health, especially amongst children and pregnant women, and how consumers can avoid lead exposure (like not using the hot water tap or boiling water to remove the lead).
But just like Michigan governor Rick Snyder's incredibly delayed acknowledgement of the unsafe condition of Flint's water, it was too little too late.
Which begs the question: What other U.S. cities could be covering up a contaminated water problem?
In 2010, the U.N. designated access to clean, fresh water as a fundamental human right. These governments — in both Flint and Michigan, as well as those in developing countries — are failing their citizens.
"Failures to be transparent and accountable lead to mistrust in government and, clearly, very real damages," said Christiana Z. Peppard, Ph.D., an assistant professor of theology, science, and ethics at Fordham University, where she writes and teaches about global water supply, in response to what's been going on in Flint.
What Flint —and now Sebring — opens up for the U.S. is "the question of who deserves water, whose voices are ignored or marginalized, and who is at fault when provision fails," said Peppard. These situations "[lay] bare real disparities in access and safety."
Hopefully now, with these marginalized communities in the headlines, our country is starting to wake up to environmental racism.